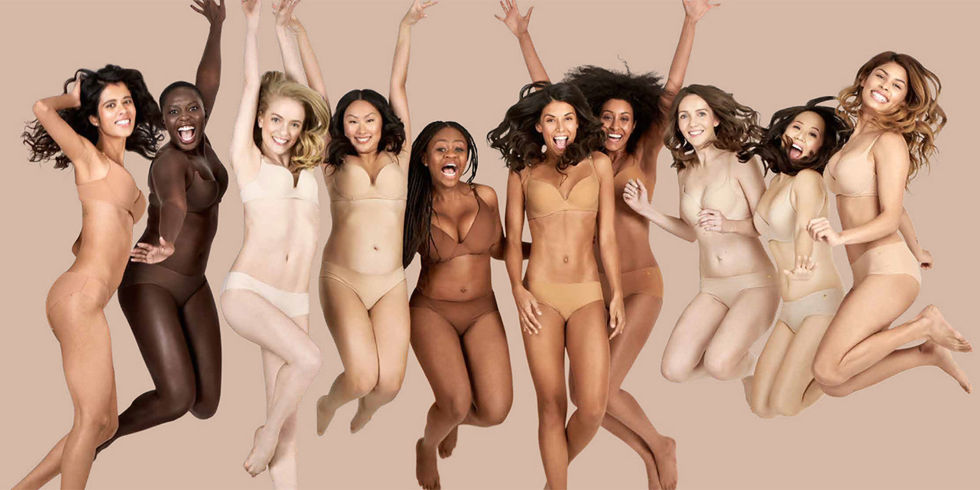 There have been a serious revolution in the fashion industry and it's getting more serious than before. Two months ago, Christian Louboutin introduced gorgeous nude flat shoes in seven different hues into its nude collection, to ensure there is a shade to match a much wider range of skin tones. And today, Naja — a lingerie label based in Los Angeles decided to do something similar on women bras and panties.
The collection called "Nude for All" which was launched on Monday includes seven shades of nude guaranteed to match the skin tone of all women. According to the report, Naja CEO, Catalina Girald first got the idea while watching the 2012 Olympics and seeing Gabby Douglas wearing "nude" colored shoes that didn't match her skin. She said — "I used to be a gymnast so I'm always sensitive to those things, and it was the first time that it dawned on me that the wrap didn't exist in other colors."  
In the campaign, the brand features real women with a range of body types and occupations. As reported, "Nude for All" was not only about providing lingerie for all skin colors, but also to feature real women instead of models in the campaign. 
The "Nude for All" collection also has accessible price point — from $52 for bras while the panties ranges between $18 to $22. We're totally inspired for not just the wider range of skin tones, but for bringing all women together no matter the color or body size.
[ws-facebook-likebox url="https://www.facebook.com/FashionPoliceNg?ref=hl" width="500″ height="500″ show_faces="true" show_Header="true" show_border="false"]
[otw_shortcode_button href="https://twitter.com/fashionpolicing" size="medium" icon_position="left" shape="round" target="_blank"]Follow us on Twitter![/otw_shortcode_button]