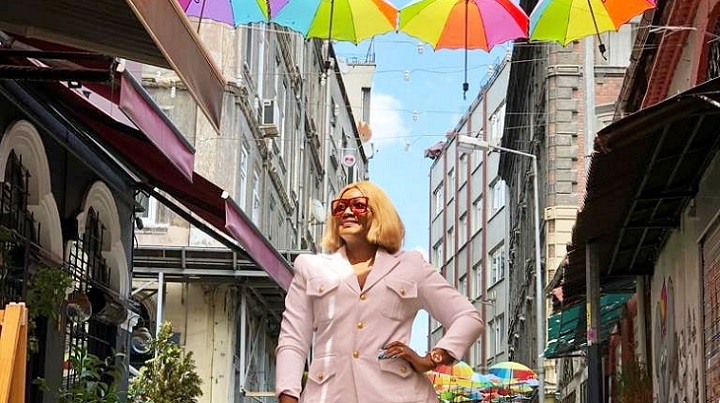 On the heels of her Parisian tour, Omotola Jalade has touched down Istanbul in Turkey for the next batch of her solo jet-setting lifestyle. And it turns out the Nollywood actress is living her best life ever. Which means she's indulging herself in photoshoots, site seeing, visiting the best restaurants, and of course, decking out herself in the chicest clothes which she was proud to show it off to the world. 
In one of the images shared on the actress's social media, Omotola appeared to be standing on the famous umbrellas street surrounded by a bunch of shops, neighborhood bakeries, and restaurants. Here, she wore a fitted, four-pockets white jacket with matching wide-leg pants, while leaving it unbuttoned for some Lady Gaga vibes.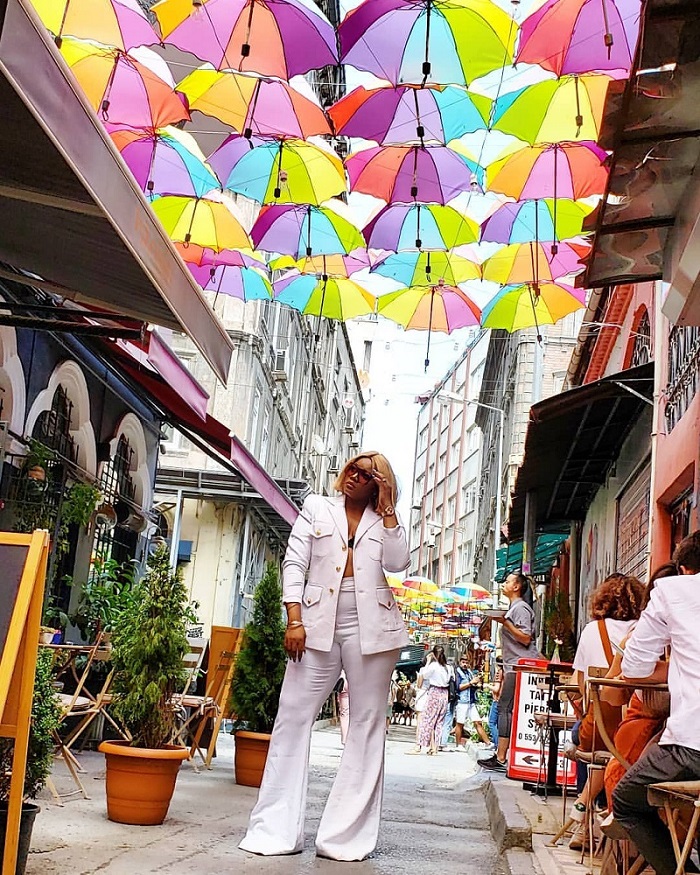 realomosexy/Instagram
She also posted another picture where she's sitting on a bench against the backdrop of wall murals. "Live…Today is Given 🥂," she captioned the image.
View this post on Instagram
Between her military-inspired jacket, her wide-leg pants, and the way the mother-of-four accessorized with oversized sunglasses, the classic Chanel quilted bag with a blonde lob, the actress certainly made a statement in this look.
Although it's not clear where her next stop would be, she seems to be enjoying her holiday and going by her words: "Live….for today is given."