Kim Kardashian is seriously taking her second maternity style to entirely another level. According to the reality star, her maternity style in her second pregnancy gives her confidence and she feels more comfy compared to her first pregnancy.
In the next 3 Months we'd probably be talking about her new baby, but until then the 34-year-old continues to keep to keep the fashion crowd talking about her style.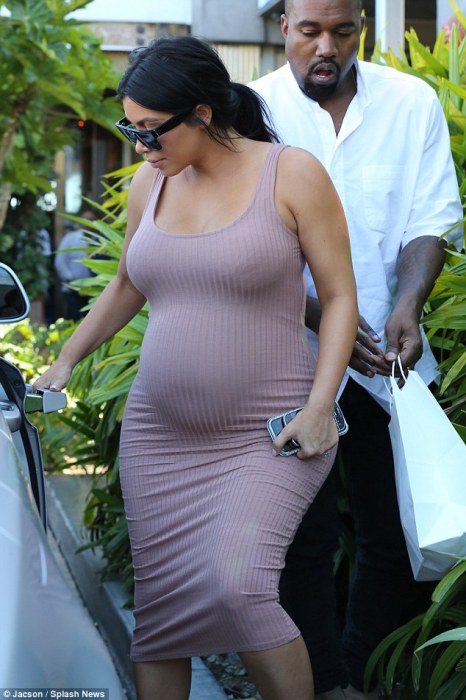 Kim went to Cafe Habana in Malibu with husband Kanye West, and looking at it the reality star is not done yet with tight dresses even at this point. She wore a super tight mauve tank dress that left little to the imagination. Teaming the dress, Kim wore a pointed toe heels with black glasses, and later layered a black blazer that puts her curves unnoticed .