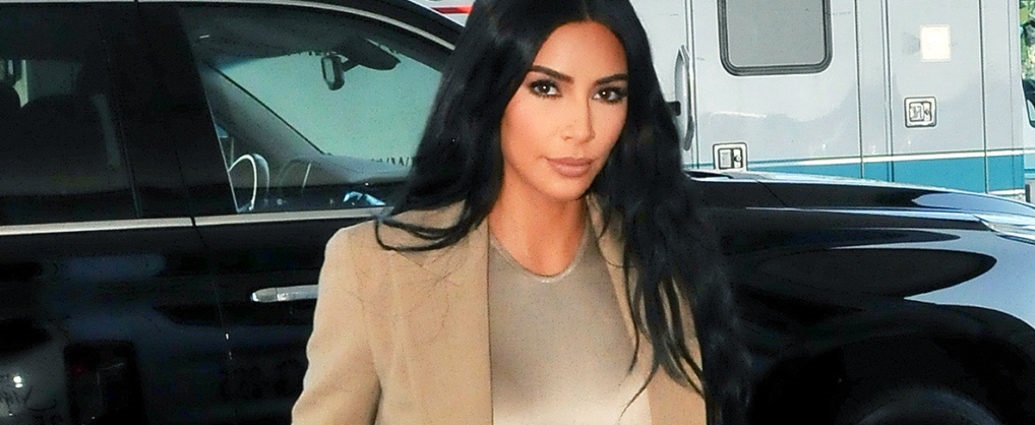 From a reality star, fashion and beauty mogul, to studying in a law school, Kim Kardashian is not just one of your regular celebrities out there, and now that she has VIP access at the White House following her prison reform program, Kim can also be considered our modern-day political activist.
The mother-of-four was pictured in Washington D.C. on Thursday pounding the pavements of 1600 Pennsylvania Avenue alongside her daughter North West and her grandmother MJ, for an official visit to the White House to speak with President Trump.
Although the aim of her visit is fairly unclear, according to the reports, Kim's visit may have been to meet with Trump to discuss rapper A$AP Rocky who was arrested and jailed in Sweden since July 3, following his assault legal battles. TMZ, however, reported that Kim's visit was also a kind of birthday surprise to her grandmother who recently turned 85.
Looking like a fashion business tycoon, Kim certainly knows how to steal the spotlight. For the White House visit, the reality draped in a head-to-toe gold ensemble, featuring a suede suit worn over a metallic bodysuit, which was completed with matching accessories.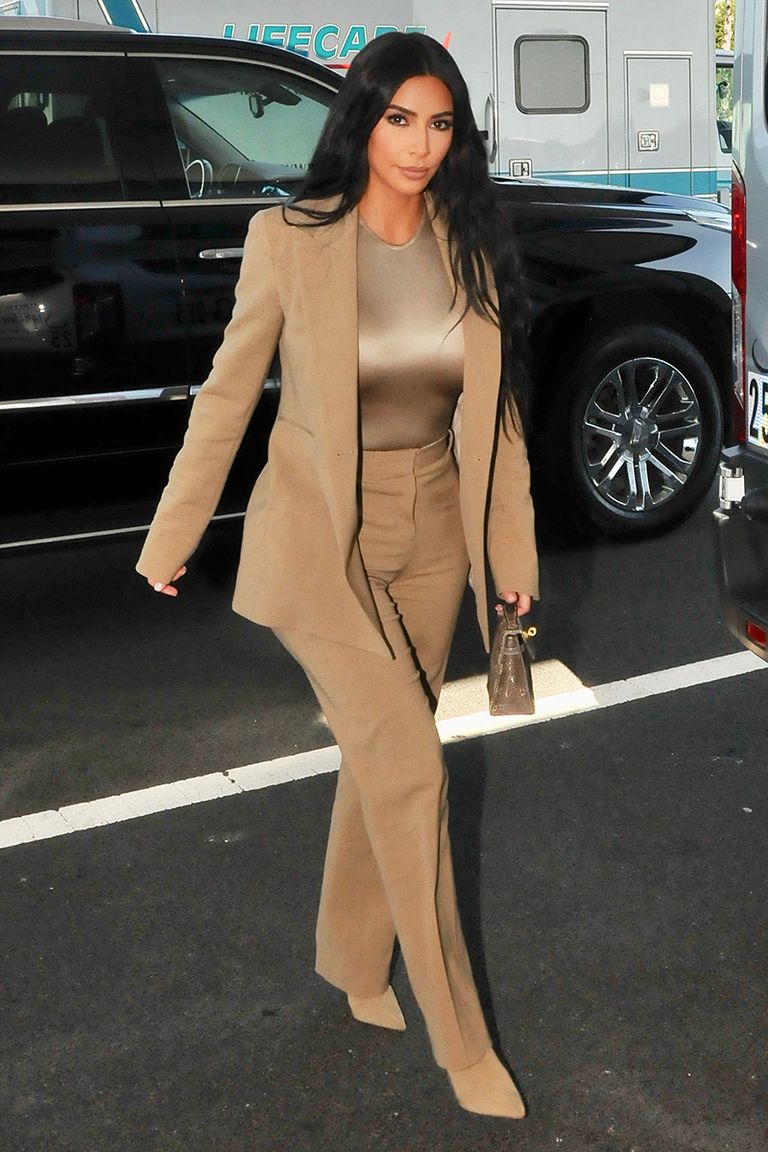 Todd / Splashnews.com
Her daughter looked equally stylish as she walked in close hands with the mom in a slouchy, white polka dot dress and matching shoes.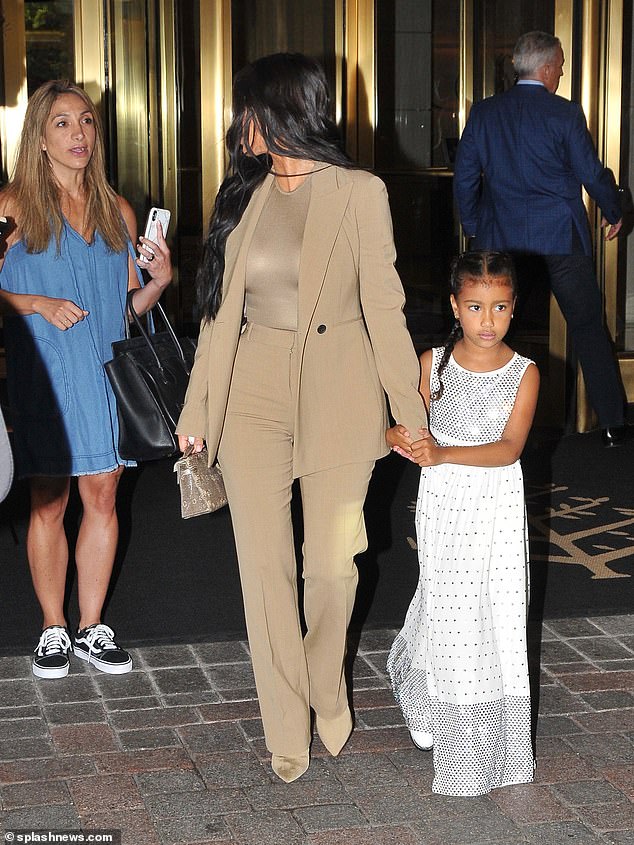 Following the reports, Kim has been frequent in D.C. in the past few days, visiting jails to discuss prison reform and according to a tweet from the official Twitter account of Georgetown University, she's a "true criminal justice warrior."
Thank you @KimKardashian for coming to speak to the Georgetown Prison Scholars Program at the DC Jail yesterday! You are a true criminal justice warrior. Your passion and compassion inspire the world to see the humanity of the incarcerated. @DCCorrections @oxygen #CJreform pic.twitter.com/QxpGeipnRI

— Georgetown University Prisons & Justice Initiative (@guprisonjustice) July 24, 2019