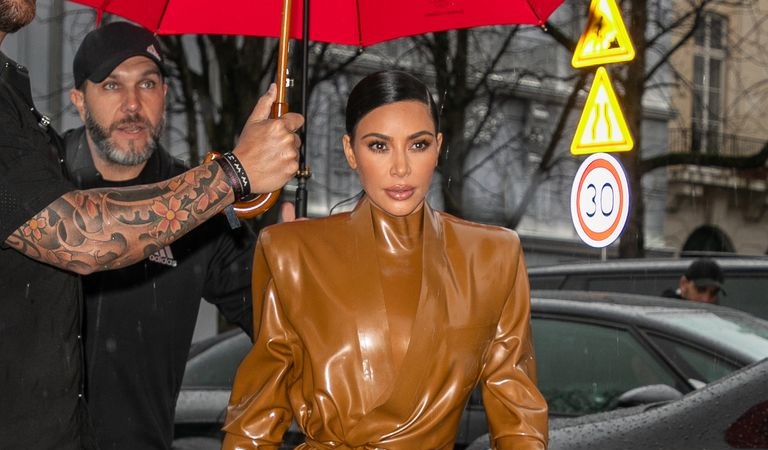 Just so you know, keeping up with the Kardashians has long gone beyond the confines of the screen and yesterday it was a fresh new episode as Kim and Kourtney Kardashian were photographed in Paris. The two sisters are in the French capital for Paris fashion week, where they seized the opportunity to attend Kanye West's Sunday Service. 
Of course, it was a Kardashian thing and no one does drama quite as they do. And if your Sunday was sucked, it probably means you hadn't seen yet their photos rocking the fresh new Balmain latex suit for the Sunday Service.
Kim and Kourtney had heads turning wearing one of the skintight looks fresh off the Balmain's runway a few days ago. While Kim opted for the tan suit with strappy heels, Kourtney went for a dark brown tight top and trousers, complemented with a top handle black bag, matching boots and oversized sunglasses.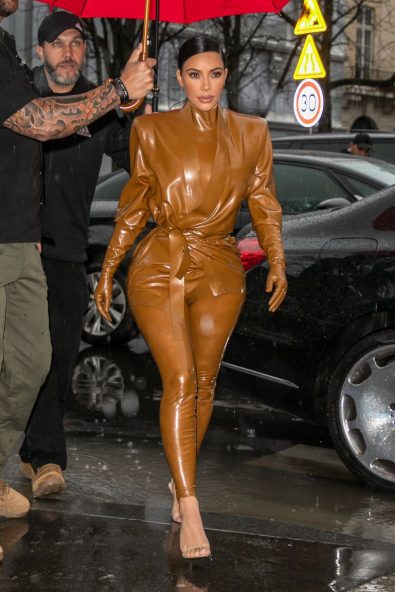 Getty Images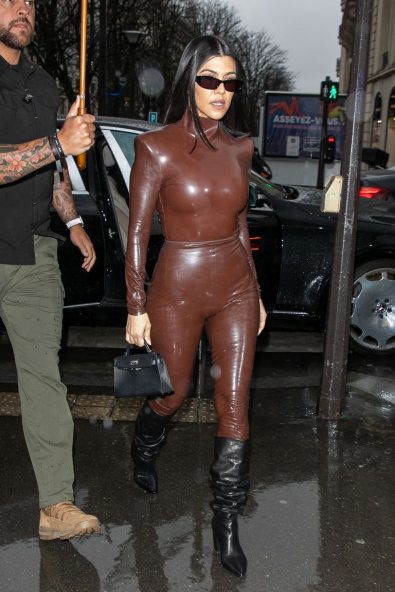 Getty Images
The looks in question were showcased during Balmain's show a few days ago and Kim was very excited to be the first wearing the new collection. 
"Just got to Paris, and look who is in my room," Kim said on social media while showing off the piece. "Fresh off the Balmain runway. Olivier, you are too good to me," she added, referencing Balmain creative director, Olivier Rousteing.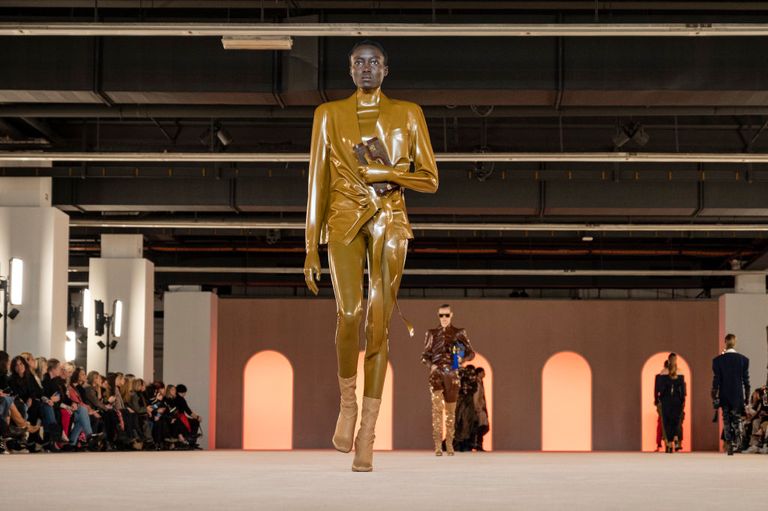 Getty Images
They were also pictured at the front row during the Balenciaga show, along with Kanye.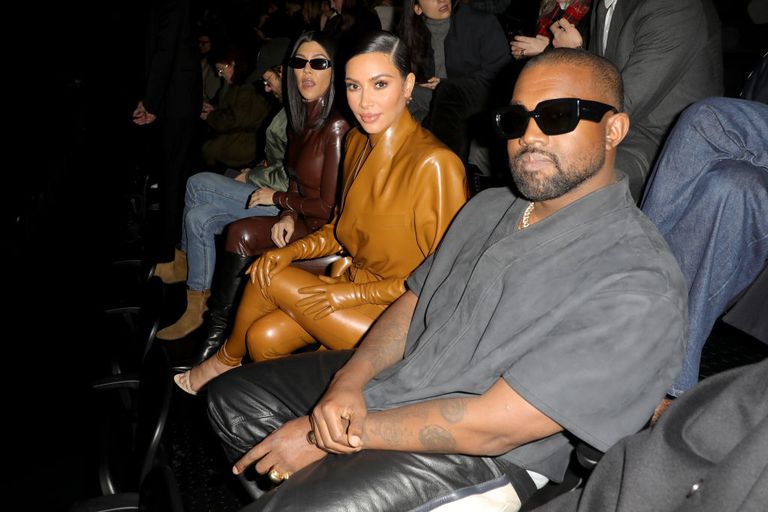 Getty Images