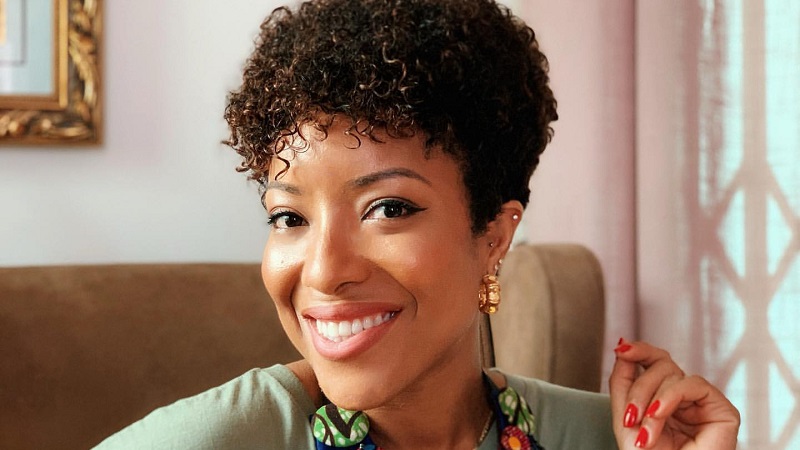 From the look of things, we may not be seeing as much of the celebrities stepping out for events due to the coronavirus crisis, but we will definitely be keeping up with their social media activities. Just like mere mortals like us, Joselyn Dumas is also stuck at home. Not only is she getting sick playing 'home alone', but the Ghanaian screen diva is likely finding it infuriating for not dressing up for a long time.
The actress let loose from the shackles of the stay-at-home order yesterday, where she pampered herself with a nice dress. Dumas was photographed stepping out in a white dress that looks like a wedding gown. And not only that, but she also followed the bridal dress code topping up the look with a silver tiara on her ultra-flattering bob cut.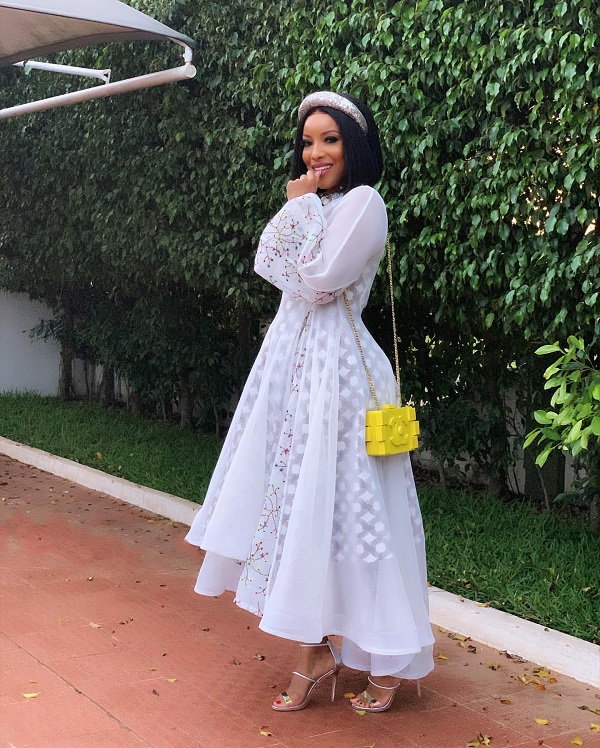 Photo: Instagram/joselyndumas
It's without any doubt the 39-year-old could pass for a boho bride, especially after also complementing the slouchy, ankle-length ensemble with barely-there heels sandals and the vintage plastic 'Lego' clutch by Chanel. With a price tag of £5,000, the limited edition arm candy was one of the It-bags for names like Rihanna, Kim Kardashian, and Rita Ora far back in 2013 and Dumas was among the very few who acquired the pricey accessory.
Such a look obviously works well for events, but the great thing about Joselyn's choice of dress means it can also be worn to walk the aisle.