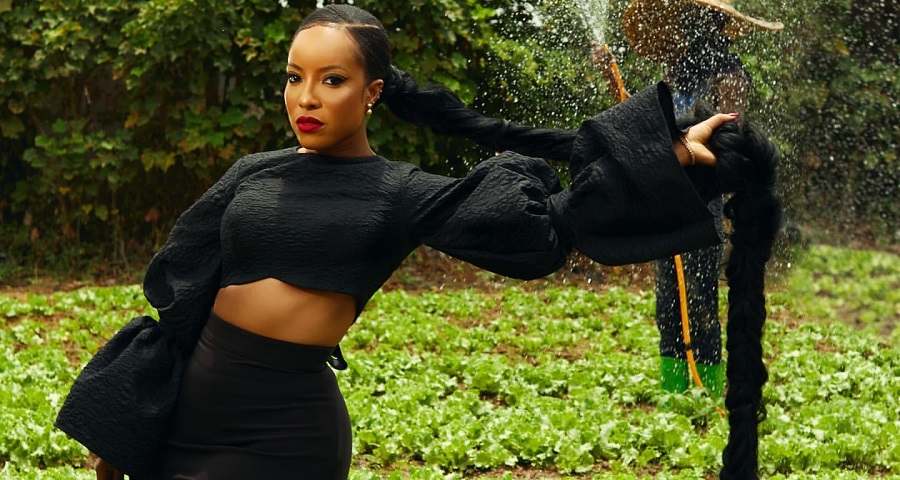 All the way from Ghana, Joselyn Dumas has made her way to the cover of GQ South Africa. Dubbed a powerhouse personality, the actress and TV host doesn't and never disappoints as she gives some seriously good looks for the magazine's editorial. 
She's wearing fabulous pieces — a white strapless Kente dress with dramatic bell-sleeves, which is by Pistis Ghana. The Ghanaian labels have a lot of celebrity clientele on the list, but Dumas seems to be the biggest fan. She cradled a white rabbit as she struck a pose in the photo.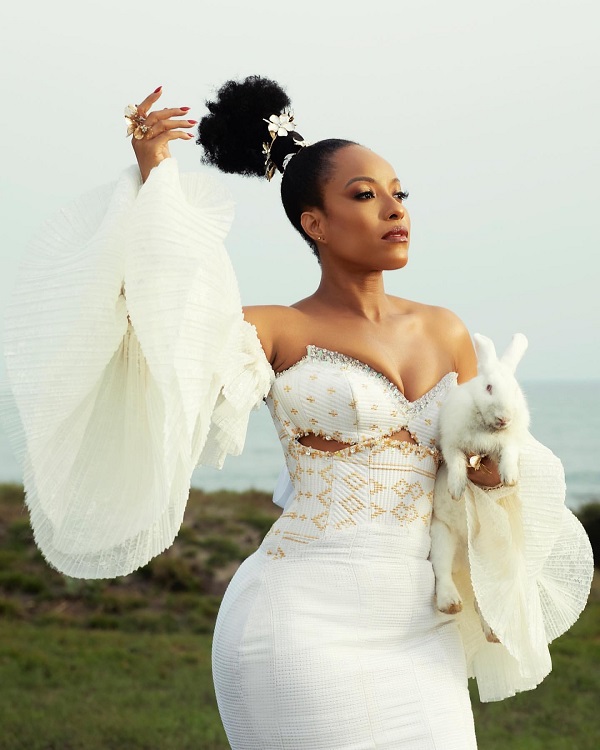 Photo: Gilbert Asante
She also wore a stunning black two-piece designed by another Ghana label, Ophelia Crossland.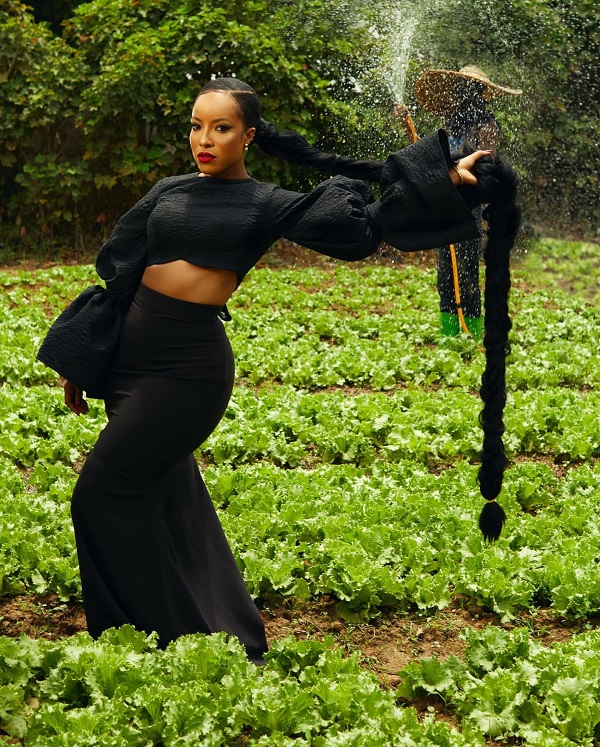 Photo: Gilbert Asante
For the third look, Dumas slipped into a beautiful mermaid number with intricate embellishment created by the House of Paón.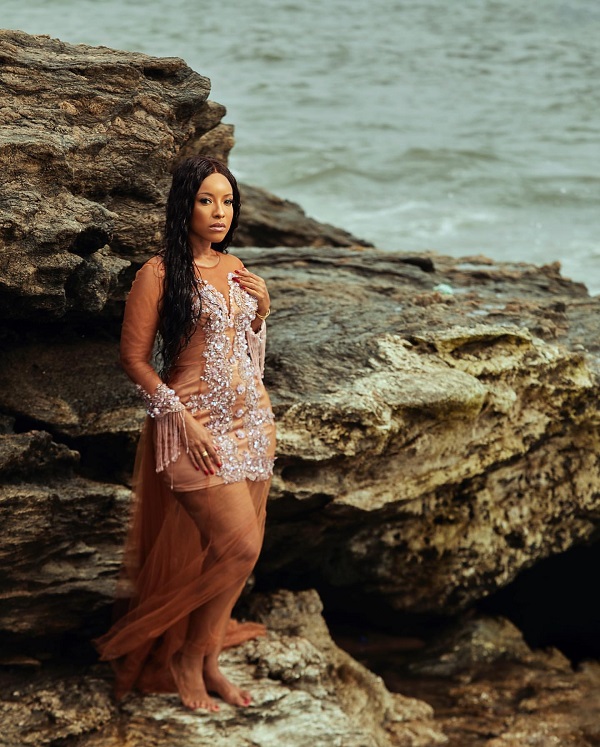 Photo: Gilbert Asante
Shot by Gilbert Asante, the actress worked with hairstylist Hamid Vijay and makeup artist Zulky who teamed up to raise her beauty stakes. 
The stunning images were accompanied by an interesting interview where the Ghanaian superstar opened up about herself and her career. She spoke about her breakout role as Jennifer Adams in 2011 Adam's Apple as well as the people who inspire her. As per Dumas, Oprah Winfrey is one of her biggest inspirations, while she really admires Rihanna for her bravery. 
"It may sound cliché, but one of my biggest inspirations is Oprah Winfrey. I love everything that she represents," she told GQ South Africa. "I really admire Rihanna. She came into the industry as a musician and then used it as a channel or a way, of building an empire with her Fenty products; the same with Jay Z and Beyonce – what they've been able to do with music and their business ventures."
She continued: "When it comes to actors, I admire Angelina Jolie for how she used her film star platform to do advocacy work with the United Nations, and I love what Leonardo DiCaprio has done with climate change.
Locally, Dr Joyce Aryee is a phenomenal woman who worked in an industry that was full of men. I love that young girl that just won the spelling bee and the fact that she knows that her dreams are valid.
Everybody that even sends me a message on social media asking me for a piece of advice or who's just wishing me well, they all inspire me in their own small without even knowing it."