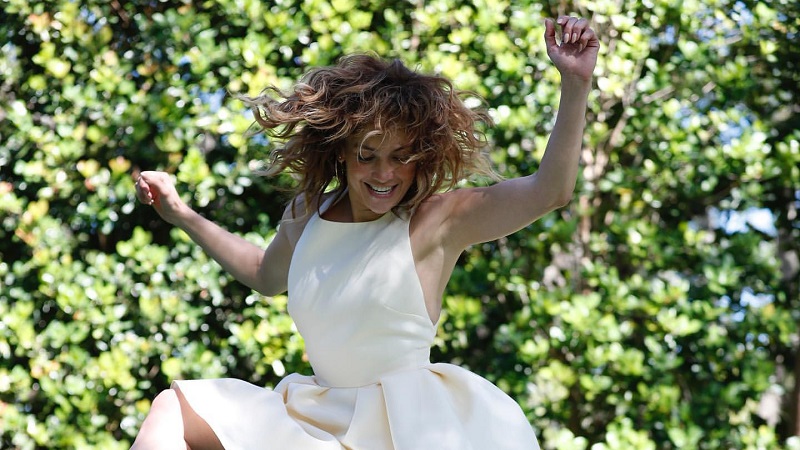 There's no better incentive than an incredible outfit to have you feeling excited. And today, we're feeling inspired by Jennifer's Lopez's little white dress in this new Instagram snaps. The singer is decked out in this fabulous, sleeveless ensemble, which she wore to give fans some words of inspiration. 
In a series of photos, J'Lo was photographed in the midair looking cheerful and spirited. According to her, she's developed a habit to say 3 good things she's grateful for, especially in these times of challenges.
"In this time, when it's so easy to get down and think of all the things going wrong and what we don't have and don't know the answers to," the singer shared along with the pictures. "I make it a habit to say three things I'm grateful for as soon as I open my eyes and then at night when I'm lying in bed I list three good things out loud that happened that day."
Although imprecise, J'Lo's message is clearly due to the global pandemic, as she also encouraged fans to stay positive and safe. "Could be anything… and I try to change them so they are not the same everyday. Stay positive and stay safe. 🙏🏽Love you and miss you all… together we will soon be ❤️."
As for the dress, the little number is right on par with the singer's perfect gym body as the fit and flare silhouette, and mini hemline emphasized her curvaceous figure!