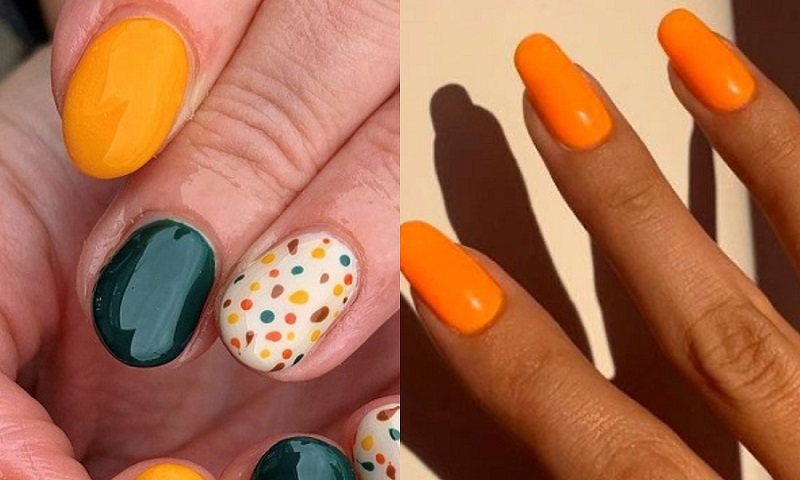 Now that the gloom of winter has passed and spring has brought us the gift of flowers, summer is soon going to be in full swing. The season guarantees the unrestrained display of bright colors and for summer 2022, beauty addicts are hellbent on coloring the planet. And when it comes to manicures, we are seeing a lot of beautiful designs in spirit-boosting hues of hot pink, pastel, abstract, and shades that are irresistibly calling for an Instagram snap. 
If you are feeling a little lost for ideas, below are some of the prettiest summer nail designs you'd see your friends and colleagues wearing this season. 
1. Hot Pink
View this post on Instagram
It wouldn't be summer nails if there's no pink hue on the list! Nothing screams summer like hot pink blended with a host of other bright colors.
2. Strips of Sparkle
View this post on Instagram
Shine bright like a diamond this summer with strips of sparkle. Rather than the cliché way of wearing sparkle nail polish, the trend this summer is to use them as strips instead. Use that sparkling nail polish to add a bit of shine to your nails, it can be used to enhance the beauty of any color. If you're a fan of bling-bling take things up a notch with tiny rhinestones.
3. Mismatched Beauty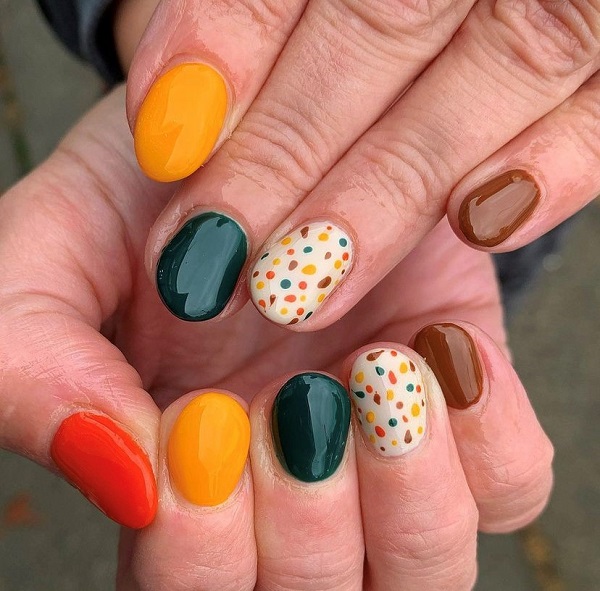 Photo: Nails by Jess IG
Who says your nails have to match all the time? People say there's beauty in chaos, but there's nothing chaotic about this beauty! The whole essence of mismatched nails is for each nail to have its own personality and shine individually. This nail trend does justice to the nail design combination trend.
4. Abstract Swirl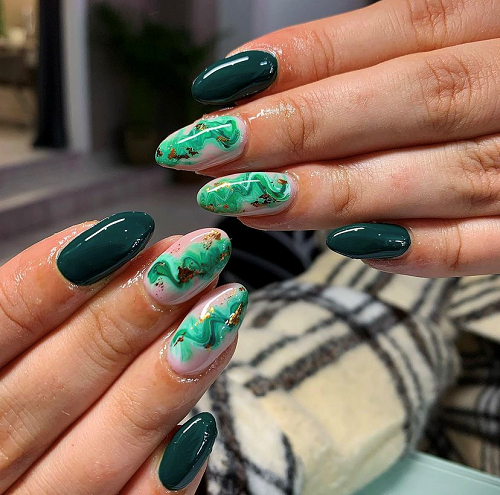 Pinterest Photo
Don't we all just love abstracts and swirls individually? Imagine the beauty when they're combined! This abstract swirl summer nail trend is definitely one to try. The best part is that you can use any summer color to achieve the look, the swirl forms the abstract design and the colors just make it pop as it should!
5. Nail Stickers
Photo: Getty Images
From smiley faces to moons and stars if you think you've seen it all then the summer nail sticker trend would leave you pleasantly surprised. We've moved from smiley faces to adding fruits and our favorite meals to our nails. Summer is all about having fun and living life on the edge, direct that same energy to your nails and you'll definitely love the look. Try out the finest summer fruits like strawberry stickers for an extra burst of color.
6. Trendy Press-On Nails
Press-on nails have grown in popularity over the years, it has even become a norm in the beauty industry with different entrepreneurs starting up their own press-on brands. Stars like Marsai Martin have jumped into the trend with some hot designs right on time for summer.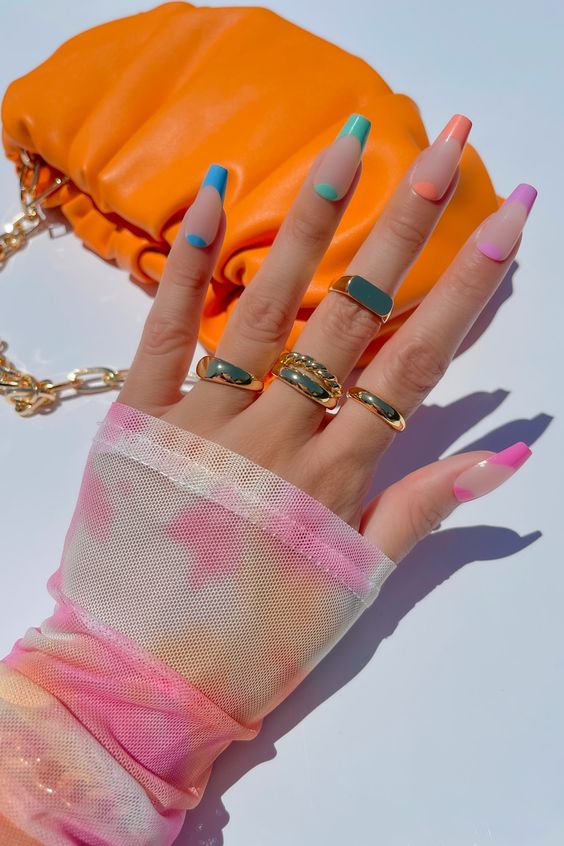 Pinterest Photo
The great thing about the trend is that it guarantees to afford you the beauty, style, size, and shape of artificial nails without the hassle of going to the nail salon. There are so many summer bright designs for you to choose from. So opting for a long classic French tip with rainbow and moon shape designs
7. Pastel Mix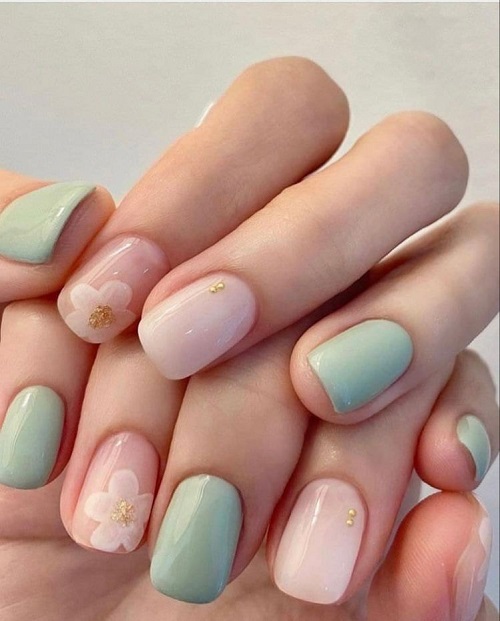 Pinterest Photo
Everyone loves pastels, they're cool and give off a very calm vibe. Bright pastels are high on the trend table for summer 2022, not just alone though. Try mixing your favorite pastel colors for that burst of summer colors. Remember to select shades that complement your skin tone.
8. Metallic Strips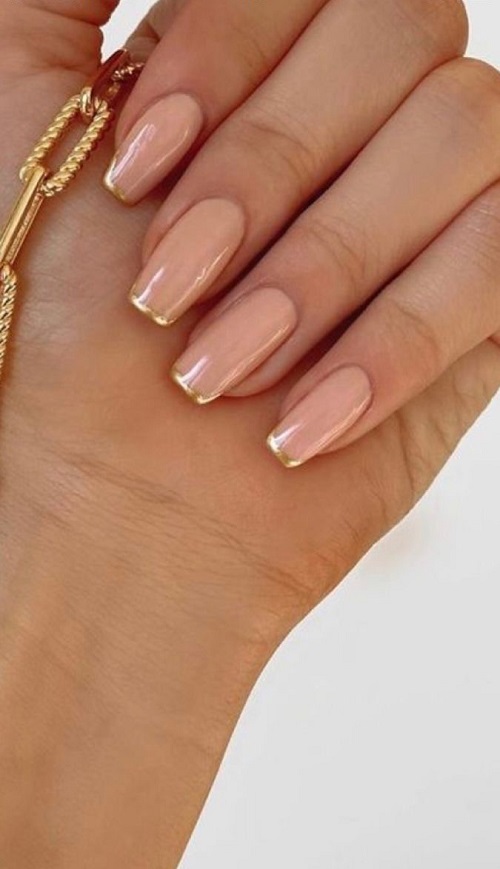 Pinterest Photo
Metallic nail colors will never go out of style, even though the way we wear them has changed over the years — which is a good thing! This summer metallic nail colors have made a comeback but in a subtle way. Use them as strips on your favorite bright summer color. The strips enhance the beauty of the nails and add an extra bold touch to them.
9. Neon Mustard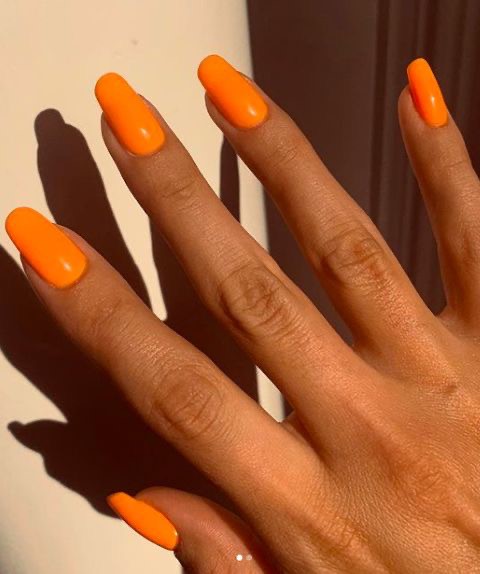 Pinterest Photo
It's announcement time! Hot neon colors announce the season most perfectly. Rather than the popular bright yellow, try a mix of neon orange and pale orange, the blend of both shades is absolutely pleasant to the eyes. It forms a really great contrast for any shade of beautiful skin.
These nail trends are amazing, there's absolutely no better way to welcome summer. Step into the most vibrant season of the year in style and glamour put together!