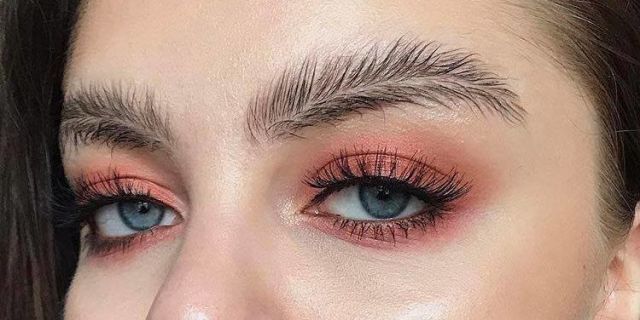 One of the many reasons we love about fashion and beauty is that while you're sleeping, some people are awake pondering on the new trends to create. We bet you never thought your brows could get a fresh update but thanks to a beauty thinker, Leevi, who dream up something a Finnish MUA Stella Sironen ends up calling the #featherbrow. 
As they call it, Feather brows are the latest happenings in the beauty department right now, and since Stella uploaded the image on Instagram earlier the week, the inventive brows styling in which the arch's hairs are split down the middle using a glue stick has garnered more than 3000 comments and the 'likes' are endless. 
According to the MUA, her friend Leevi invented the look while brushing her brows and people are already jumping into it. It's fabulous and innovative, to say the least.
Really, it's a look worth recreating. What do you think?
[otw_shortcode_button href="https://twitter.com/fashionpolicing" size="medium" icon_position="left" shape="round" target="_blank"]Follow us on Twitter![/otw_shortcode_button]