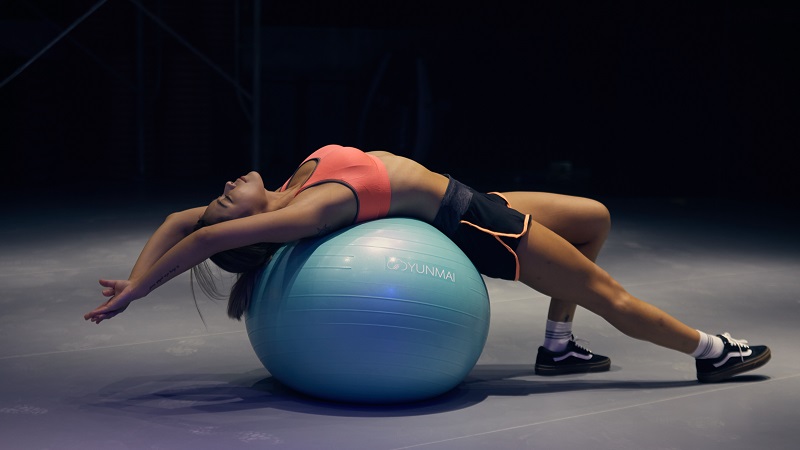 For ladies who are serious about fitness, chic activewear is a vital fashion clothing. The choice of your clothes has a significant impact on your workout. It helps you in getting into the right mindset for hitting the gym, especially if you're buying it from the top activewear clothing manufacturers. Those were the old days when the gym wear was loose, dull, and colorless. Now, there are a lot of brands that create trendy gym wear which can help you achieve your fitness goal, in a stylish way. Fashion aside, the bright and elegant gym wears, brightens your dullest day. Here are seven ideas for the perfect women's fitness outfit.
1. Vintage Gym wear
Gone are the days of trackie bottoms, sweat pants, and baggy hoodies. However, these traditional gym outfits are still in trend. Vintage outfits like sweatshirts, jogger pants, and bodysuits are also fashionable. The jogger pants are an absolute fashion essential for women. They are available in different styles and fits. The popular one is the jogger with a narrow hemline, suitable for colder months.
2. Yoga Clothing
Many people enjoy yoga, but it is not always easy to find the right clothes for this activity. You can purchase your favorite yogic clothing online and have them delivered right to your door. Buying yoga clothes online allows you to explore your style and choose the perfect clothing for a challenging class.
3. Girl Leggings
A good fitness outfit is an important part of any workout routine, especially when you're just starting out. Before you choose what clothes to wear, make sure they are comfortable and will be easy to move around in. If you want to add the right basics, you should start by adding accessories such as girl leggings from Canada, sports bras, and shoes to help you reach your workout goals.
4. Supportive undergarments
Choosing the right workout undergarment is equally essential as choosing gym apparel. Select the right sports bra that gives you flexibility and support. Instead of buying good-looking lingerie, purchase one that offers you maximum support.
5. Topping sports bras



The sports bra has always been an essential part of the women's fitness outfit. Earlier its place was under a tank top or t-shirt. But now, the times have changed, and a sports bra is more than a fitness necessity. It is now part of a fashion accessory of fitness available in different colors, fabrics, and shapes. The bra tops replace the traditional sports bra to give better coverage to your body.
You don't have to worry about wearing a sports bra underneath as they come with in-built padding. They are available in a variety of patterns, cuts, and shapes that are going to increase your style quotient. Wearing the right sports bra is very important. If you wear a sports bra that is too tight, it is going to hurt your back. 
6. Mesh Bra Tops
A leading fashion item during 2017 was mesh leggings. At present, mesh fabrics have taken over other sports clothing pieces. These mesh panels create a dynamic pattern on leggings, bra tops, sports bras, and tights. Bra tops with V-shaped mesh panels on the neckline give you more comfort. It gives you transparency, and you can wear it like a t-shirt of a unique design. Another way of styling is wearing your metallic or neon bras underneath a mesh top. It shows what you are wearing underneath elegantly with either a large or tiny mesh clothing top. Other than the style factor, mesh clothes are breathable. It will keep the moisture away and will keep you dry and cool.
7. Gym Footwear
Choosing the right footwear for the gym can enhance your workout routine. The shoes for running and gymming are different. For running, you must select a shoe that gives better protection for your ankles. Therefore, choose a shoe depending on the workout you will be doing. Other than the shoe type, it is time to go for neon-colored shoes like atomic tangerine, laser lemon, blizzard blue, green lizard, razzle-dazzle rose, and alloy orange. Wearing these bright colors along with a comfortable pair of socks is going to bring a smile to your face.
8. Flexible bottoms
Your bottoms must be comfortable and flexible. Gym wears like sweatpants, yoga pants, track pants, and gym shorts help you in performing your leg workouts comfortably.
Choose pants that are flexible and not too tight. If you are not comfortable with showing skin in shorts, you can confidently go for yoga pants and sweatpants. Also, buy the right size of shorts. If you wear the wrong size, it can rub on your thighs and irritate your skin.
9. Metal gear is solid
If neon is not your type, then you can also go for the metallic variations. These are traditional colors that can also add magic to your outfits. Depending on the shade and the fabric you select, wearing a metallic variety adds a layer of translucency or opacity to an outfit of any color. The popular metallic variations are metallic blue, gold, and copper.
Conclusion:
The above are the seven ideas for a perfect fitness outfit for women. Remember to consider the environment in which you will be working out. If you are working out outdoors during summer, then wear loose and breathable clothing. It will maintain your body temperature and will protect you from getting overheated. Also, go for light-colored clothes that can reflect sun rays from your body. For winters, layer up and choose smart clothing. Layering will help you to take off clothes when you feel warm. Maintain hygiene by carrying a clean towel and do not share it.