Our congratulations are in order. Following the leak of her pregnancy news a few months ago, fans have been asking these disturbing questions: is Yvonne Nelson really pregnant, why is she hiding the baby bump, and even if she's pregnant, who's responsible? Well, although we're not sure who the anonymous smart guy is, it's definitely a YES from the actress who, wearing a white revealing garment with matching tiara and statement necklace confirmed the happy news on the cover of WOW Magazine. Apart from that, the actress is also celebrating her birthday today and we learned she's already given birth to a baby girl.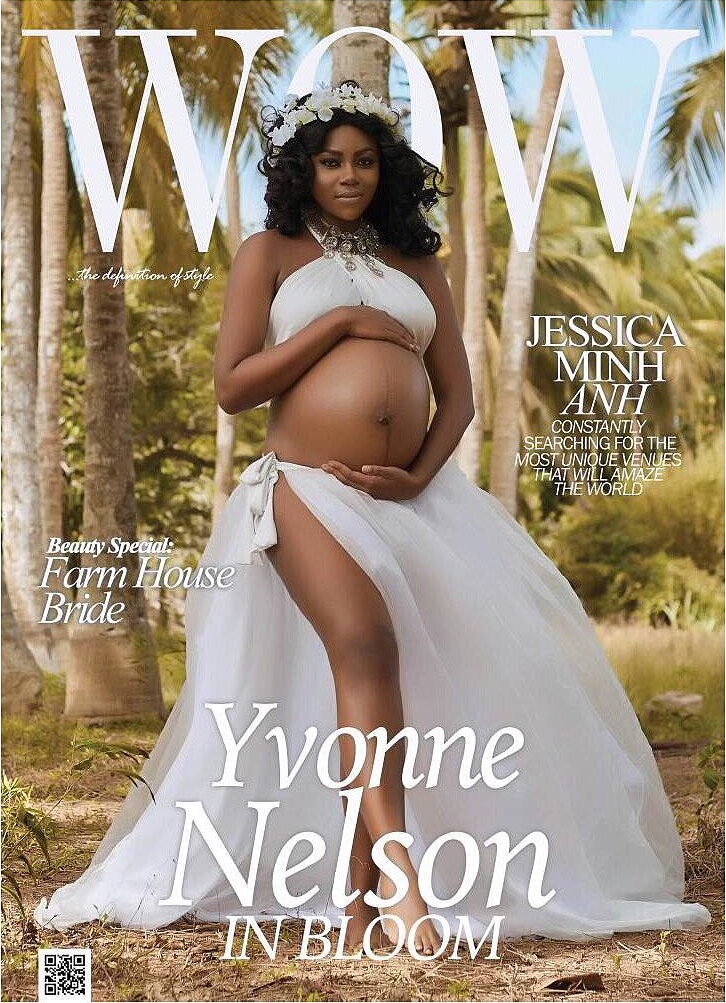 Photo: Duke NII Noi
In the accompanying interview, Nelson gave the WOW Magazine an insight into the pregnancy — talking about how her mom felt about being pregnant before marriage, the man responsible, and everything in between. "My mum, she used to be so big on marriage, she was very traditional, marriage then baby, until I got pregnant," she said. "It's like everything changed, I guess your priority obviously changes to something else. She is now more concerned about the baby."
According to the new mum, her baby daddy is a British and a very supportive dude. "Her dad is very excited too," she said. "He is not a first-time dad, but he is super happy and very supportive. He is a British and such a great person. I admire how amazing he is with kids, and I respect him for that. He takes great care of me," she added.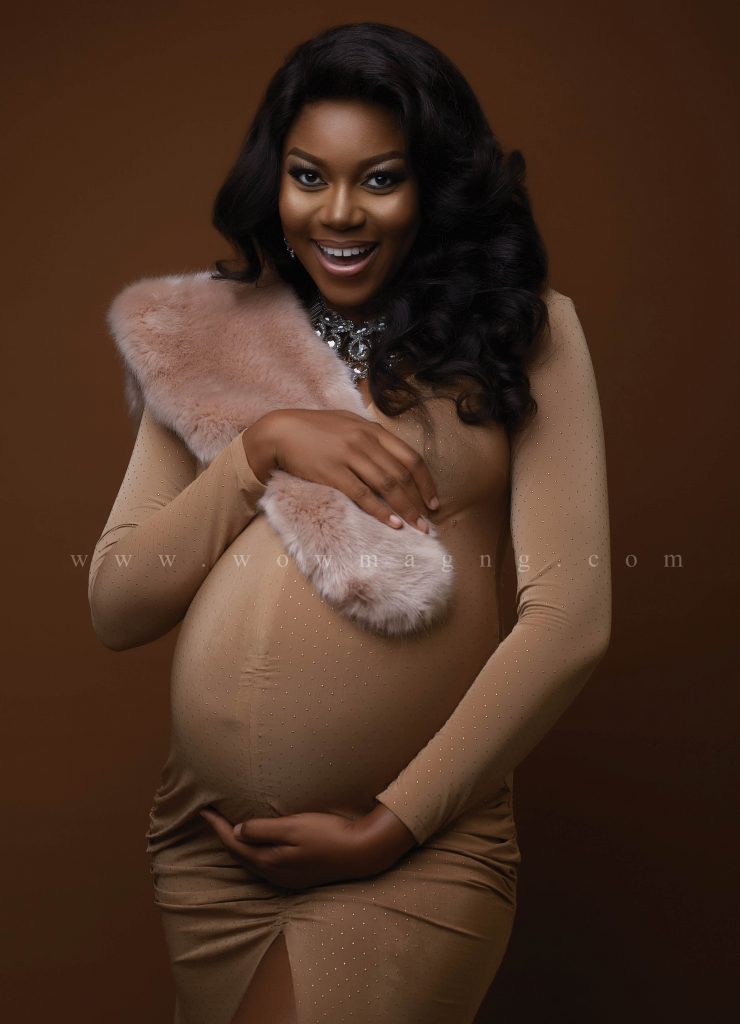 Photo: Duke NII Noi
Nelson also noted that it was an unplanned pregnancy, adding that as a woman you cannot marry yourself. "She doesn't pressure me anymore with marriage you know, like its not like I am engaged or married or anything, it's just that when it happens, it happens. As a woman you cannot marry yourself."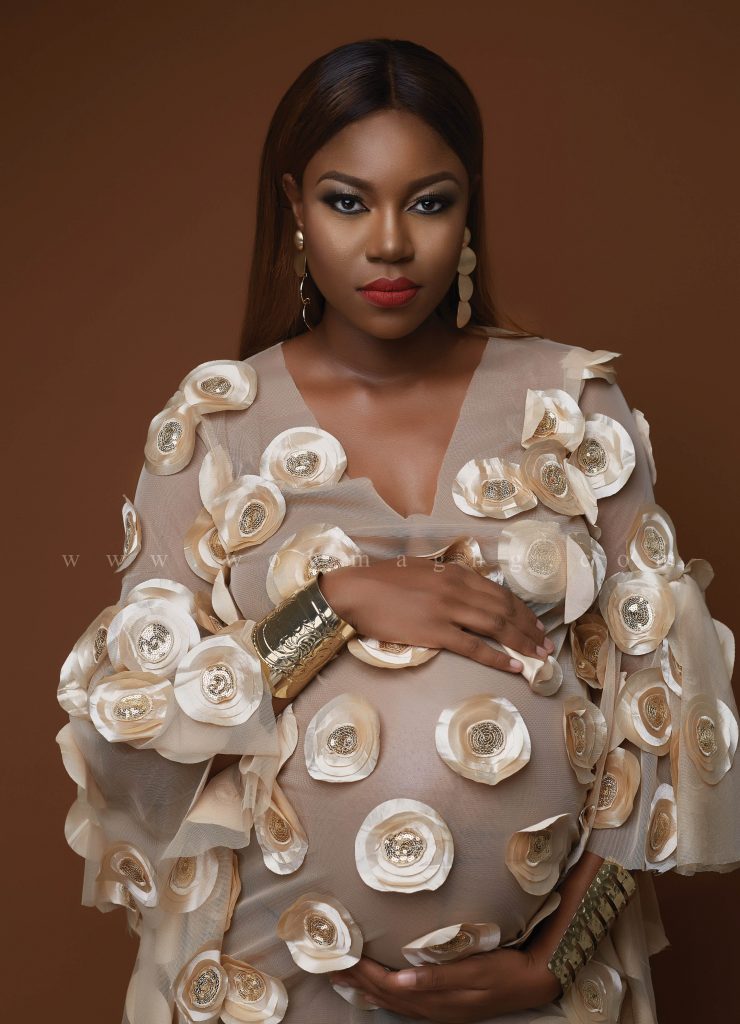 Photo: Duke NII Noi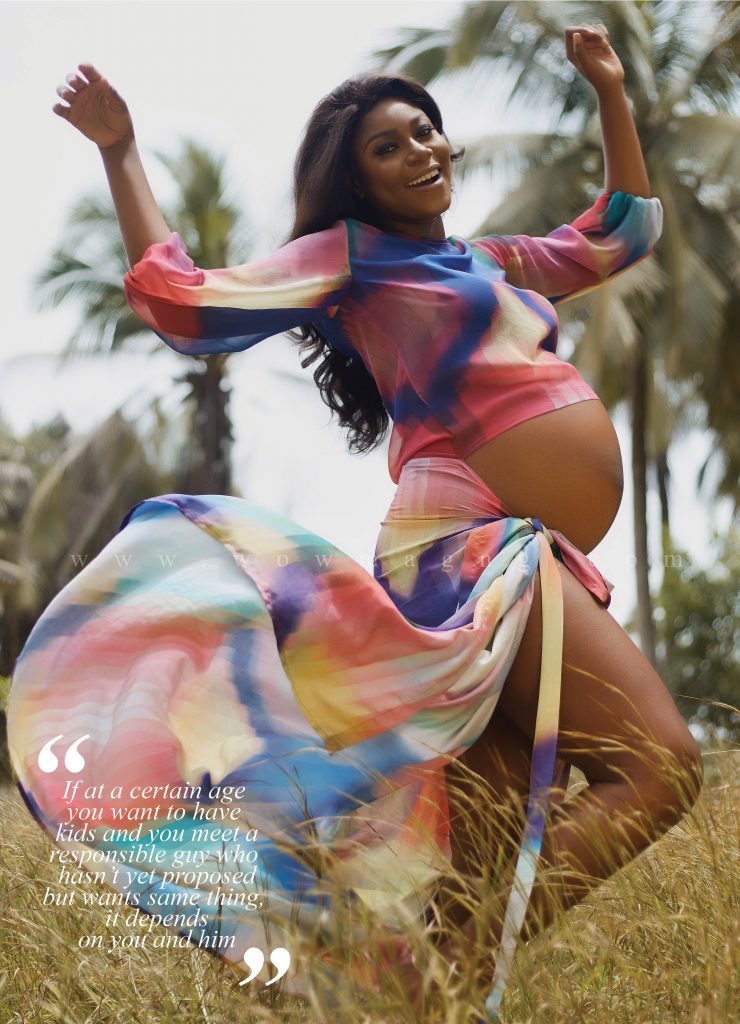 Photo: Duke NII Noi
To read more of the interesting interview, you have to take a trip down to WOW Magazine, but in the meantime, glance through her huge baby bump.