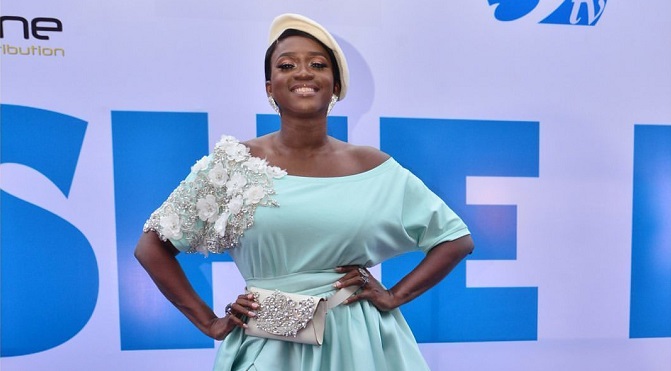 Considering its relaxed vibe, we might have underestimated the power of beret and fanny pack when it comes to accessorizing. I mean, have you ever seen someone who styled her eveningwear with these two accouterments? Don't just save your belly bag only for running errands, because the tourist essential and hands-free accessory are beginning to gain red carpet approval and you'll be needing to up your game.
Take singer Waje for instance, who arrived over the weekend at the 'She Is' movie premiere in Lagos, looking like a French fashion activist. In fact, our affinity for all things beret and fanny pack is making a resurgence since spotting this look. For the event, the Mountain singer slipped into a shoulder revealing mint gown, then threw on her white beret with a fanny pack fastened to her waist. 
View this post on Instagram
According to the singer, she was instructed by her stylist to show some legs. "@jbeautyfull instructed, make sure your legs show," she wrote. "Madam stylist see the leg."
Waje completed the look with white pumps, and effortlessly posed for the camera to show off her thigh and how fabulous her ensemble truly was. We don't know about you, but this is exactly how we'd like to be dressing for red carpets.
The movie 'She Is,' is co-produced by two singers: Waje and Omawumi — a movie that unwrap the challenging issues most women encounter in childbearing. 
View this post on Instagram