Losing Karl Lagerfeld to death hasn't stopped Chanel from keeping up to its brand's aesthetic, signature, and breathtaking creations, but it has meant there'll be some touches of updates such as unexpected detailing, considering the fact that the new creative director Virginie Viard who has worked with him for over 30 years is the one now helming the design affairs. 
This is evident in the brand's 2020 Cruise collection presented by the French designer yesterday at the Paris' Grand Palais — a location known to be one of Lagerfeld's favorite show destination. As reported, it was another spectacular runway show, where the iconic Grand Palais was transformed into a 'Beaux-Arts style' train station. There were navigational destination signages of Venice, Rome, the Riviera and more, with the models walking on the train tracks, which according to the brand, symbolizes "the promise of an adventure."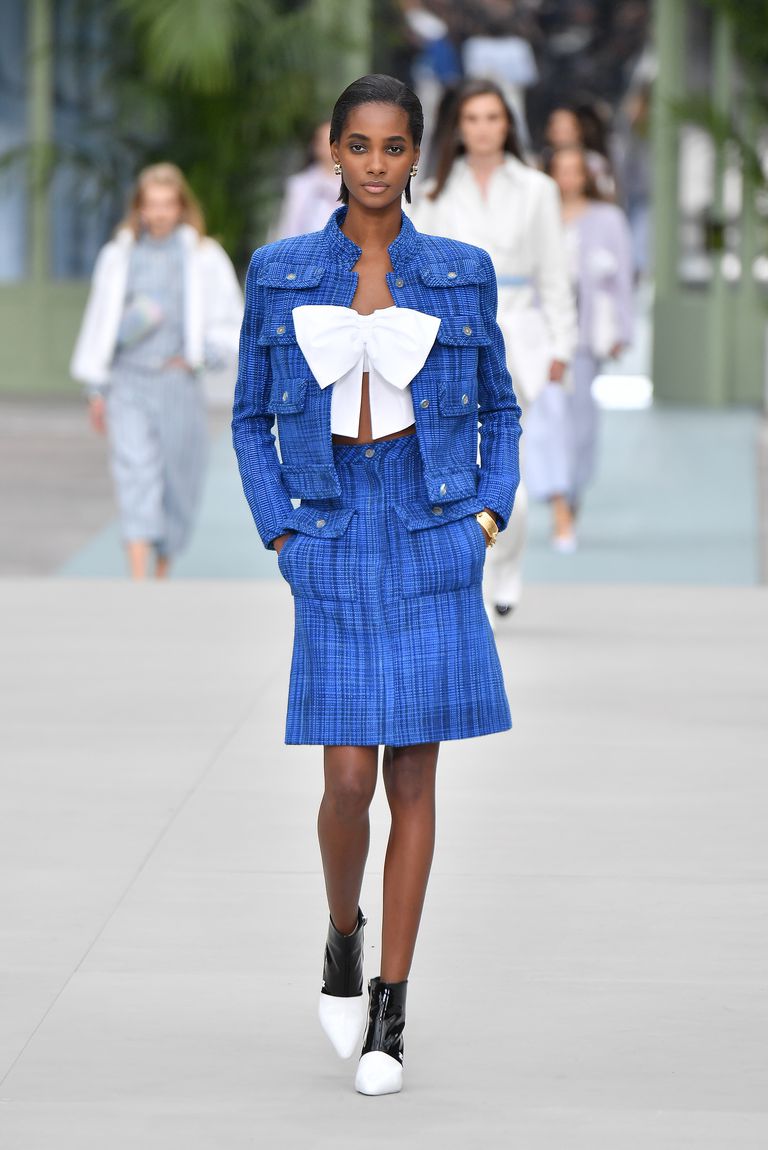 Getty Images
As for the collection, it's clear Viard was definitely embracing fresh new designs without forgetting the brand's vision. Chanel's tweed and suiting looks were updated with bows, multiple pockets, belts, and when it comes to dress-down collections, there was a range of white pants and tiered ruffle dresses that came complete with cult-status accessories. A number of gorgeous 3-D floral applique dresses also showed up in the collection — which means in a nutshell, the entire collection is above par. Here, keep clicking through the gallery to see the French designer's debut collection for Chanel.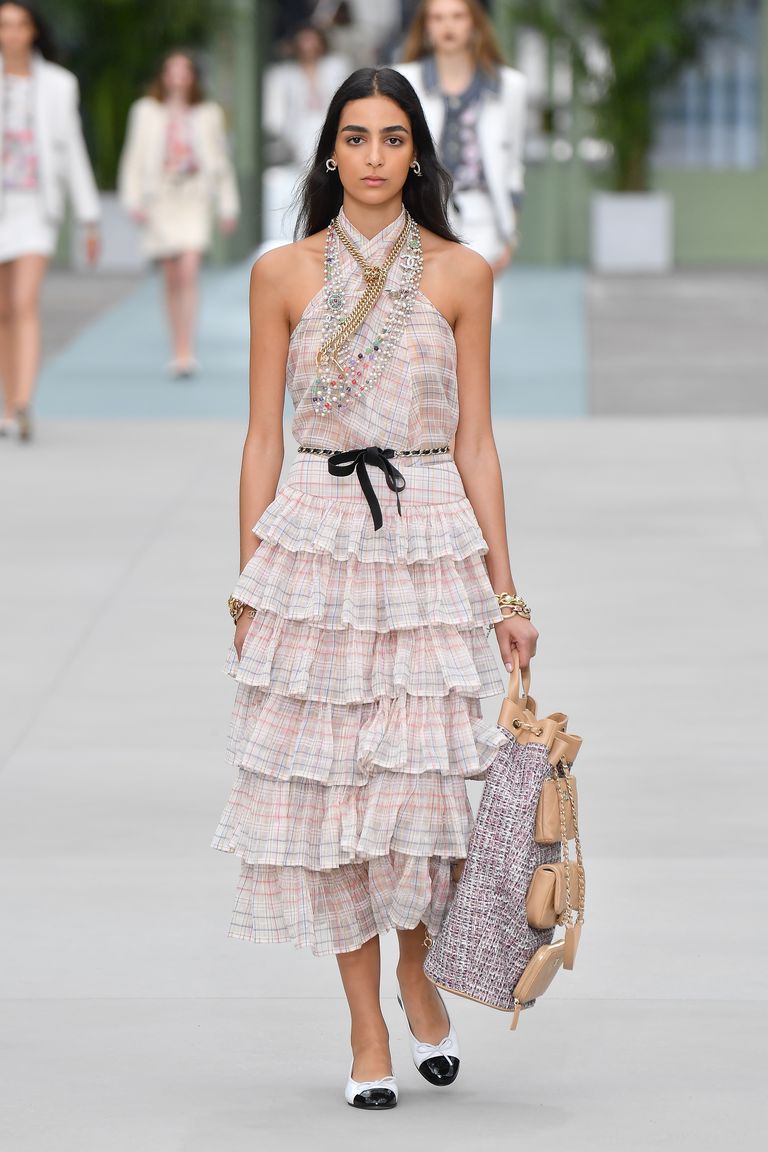 Getty Images