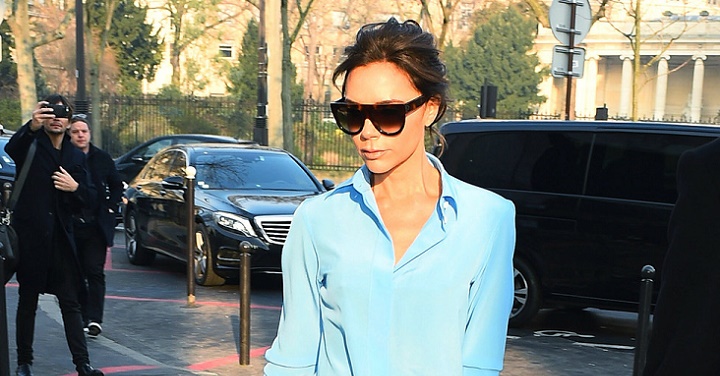 She's renowned for her eponymous fashion label but it seems like Victoria Beckham is ready to take the beauty industry by storm. After a successful collaboration with Estée Lauder to release her makeup line last year, the former Spice Girls has affirmed she's currently cooking up her own line of skincare products and perfume.
"I loved working with Estée Lauder, I mean what fantastic partners to have. I learned so much, and it was a huge, huge success," Beckham said via Facebook Live. "I was very involved with the development of absolutely everything. Again, like with the fashion, it was me developing what I wanted in my makeup bag. And so I am actually developing my own color right now as we speak, I'm actually developing my own skincare, and fragrance too."
Now that most celebrities are spreading their wings into beauty products launch one could only envisage VB is following the steps of others but according to the English businesswoman , she's not copying what anyone is doing but rather, to release the kind of beauty products she, as well as other women can swear by. "It's never about copying what someone else is doing," she stated. "It's about what I want—what can't I find?"
While the designer has not revealed many details about her new beauty products, her foray in the industry is not completely surprising considering the fact that  her husband, Mr. Bechkam can boast of his eponymous fragrance label with not less than 30 perfumes and colognes, which is obvious the Beckham family has a thing in the beauty industry.