Just last week, Vetements in collaboration with Levi gave a teaser from their new collection to be released which will include a pair of jeans with butt zipper that if need be, you can zip up or down to reveal your bare butt and we thought we've seen all but not knowing Topshop was somewhere cooking up something very unexpected. 
The high-street brand just debuts plastic jeans — yes, you heard that right. It is called "MOTO Clear Plastic Straight Leg Jeans" and the description says, "Think outside the box with these out-of-the-ordinary clear plastic jeans – guaranteed to get people talking. In a straight leg cut, they feature classic pockets detailing and are cropped at the ankle bone. Ideal as a statement piece for a festival or costume party, take the look to the extreme with a bikini and sequin jacket or dress down, layered under an oversized jumper or asymmetric hem dress."  
The jeans have already sparked reactions on Twitter and from the look of it, the Internet is not pleased: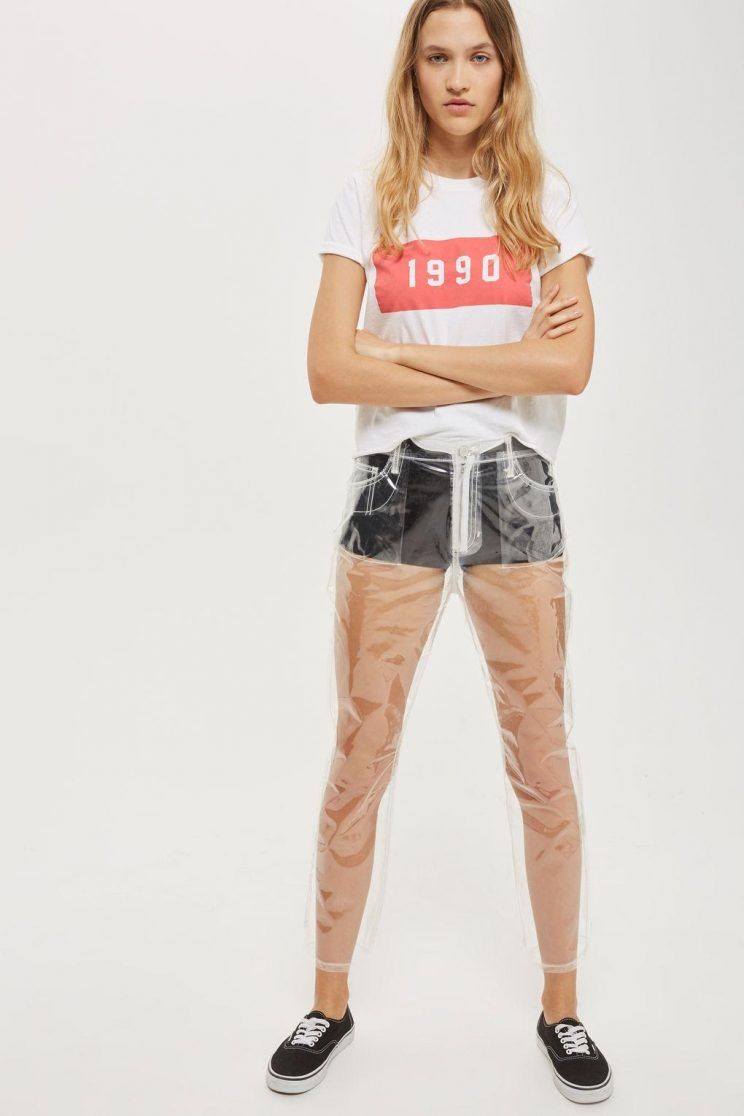 Topshop
what the heck is this topshop??? pic.twitter.com/rJwwT3f9PZ
— tiny ida (@smolsavior) April 24, 2017
N jus when you thought life couldn't get any worse, topshop release these 'jeans' pic.twitter.com/xwMc52F4ms
— • cath • (@__cxtherine) April 24, 2017
These 'jeans' from @Topshop are like a step up from those clear knee high boots that steam up. Just…WHY. ????????‍♀️ pic.twitter.com/yIt5ez80a8
— Amy Lo (@amylo_92) April 23, 2017
With Topshop's newest installment and Vetements' bare butt jeans, it looks like a lot will happen in the denim department this year. And if you want to think outside the box, scroll down to shop.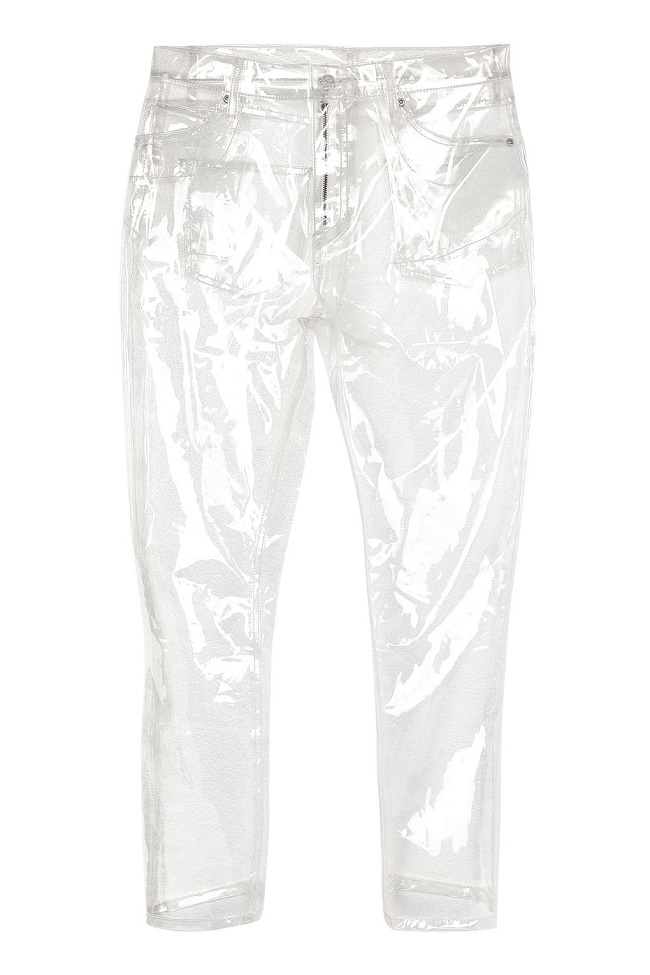 MOTO Clear Plastic Straight Leg Jeans — $100
[otw_shortcode_button href="https://twitter.com/fashionpolicing" size="medium" icon_position="left" shape="round" target="_blank"]Follow us on Twitter![/otw_shortcode_button]