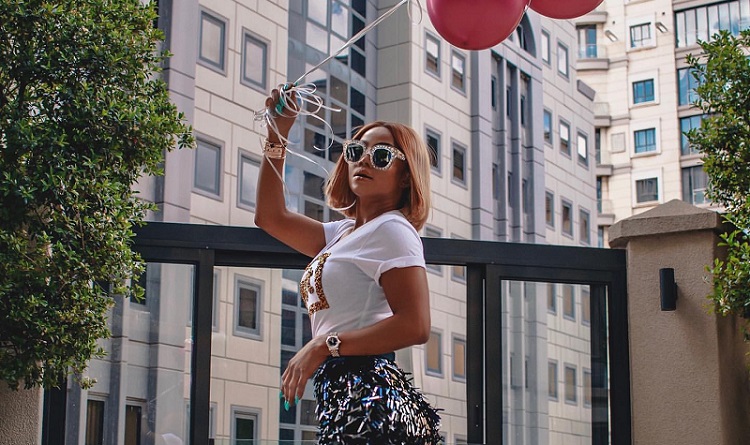 Toke Makinwa's new age is seemingly on a brighter side and knowing how far she's come, she's marking the birthday in style, along with new photos, kinds words, and of course, the new release of her eponym bag brand. The media girl turned 35th on November 3 and celebrated part of the day delivering a keynote address at the anniversary of Brutal Fruit – a South Africa's beverage brand in Johannesburg. She also released different photos, which include flying balloons, posing with the new collection of her TM bag, and draping herself in a gold ensemble. 
Perhaps most notable is Toke seizing the opportunity to showcase her new hand candy Vistosa, which also happened to be one year anniversary of the TM bag launch in 2018. 
"My heart is full ❤️. Thank you, Jesus, for another 365 days here on earth, thank you for your grace and mercy, thank you for my journey, the vision is yours and I'm only a vessel," she captioned one of the images. "I am incredibly happy 😊. It's also @tokemakinwaluxury birthday, on this day, I introduce to you Vistosa. Feel the color, feel the energy 🍾🥂♏️😜.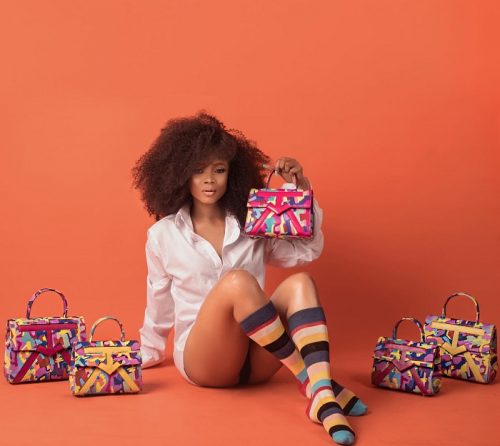 Photo: @tokemakinwa
Photo: @tokemakinwa
The balloons photo also caught an eye, because of course, a 35th birthday wouldn't be complete without them: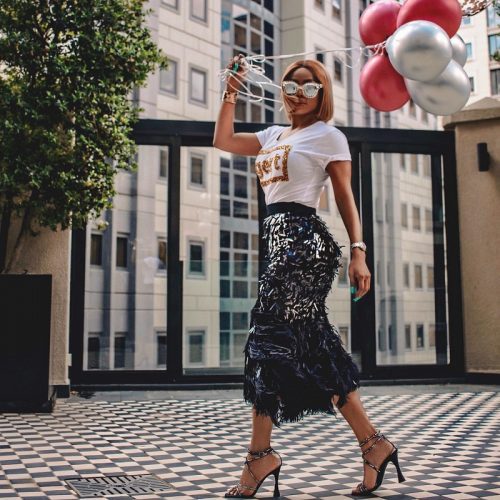 Photo: @tokemakinwa
Just in case you were wondering, the birthday gal was overwhelmed by a surprise video sent in by close friends who showered her with sweet words and messages. According to her, she couldn't stop crying.
 

 

View this post on Instagram

 
"I haven't stopped crying, Toke captioned the video. "I would usually pride in the fact that no one can ever surprise me cos somehow I get in on it but watching my closest and dearest people pour out their truest words to me on this special day has totally knocked me out. Like when? How? Wow. If I am ever in doubt of how much God loves me, I will watch this video over and over again for surely somewhere along the line grace found me and has refused to let me go. Thank you to everyone, I have cried so much I'm out of words. My tribe, my supporters and my world all came together to talk about me, I'm not sooo shabby after all ❤️."
The media gal went on to show off her golden attitude, which she looked just like an actual Bday queen.
And here she is delivering the keynote address in Johannesburg:
 

 

View this post on Instagram

 
Our birthday wishes are in order… please enjoy the bliss.