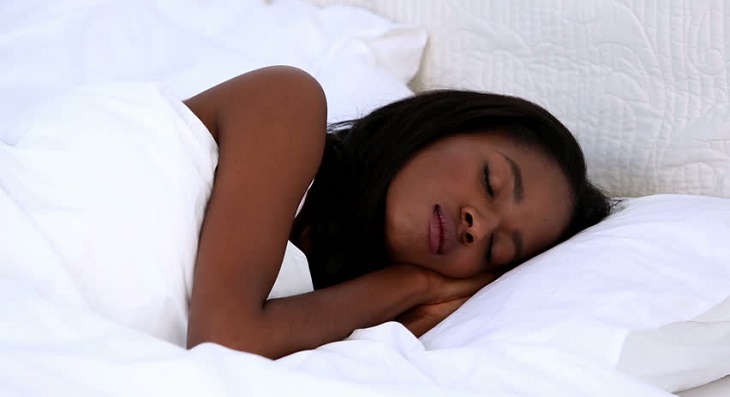 Applying a makeup is what a lot of us women practically can't avoid but it is possible to shun the habit of sleeping with a coat of products on your face. Somehow, it looks unachievable to maintain a regular routine of washing the face before hitting the sheets because, let's face it — sometimes we're faced with tiredness or laziness and diving into the bed becomes the next thing, or considering those nights you'd spend clinking flutes of drinks with friends or dancing the night away, which makes your comfy bed highly desirable, it makes sense to say that sleeping with makeup is something that happens to all of us.
But no matter how impossible it sounds, it is factual that sleeping in makeup is dangerous to your skin. While the beauty brand bareMinerals have found that a substantial 48% of UK women are guilty of this after quizzing 500 women, its undeniable a large number of other women across the globe are also guilty.  For that reason, skin doctors warn that sleeping in makeup can cause many skin infections such as acne and blackheads development, premature aging & collagen degradation, skin dryness, and even eye irritation & infection.
According to Dr. Nathan Holt, a dermatologist at a UK's leading skincare group Sk:n, sleeping in makeup "clogs up your pores and can increase the risk of acne and blackheads developing. Although it may seem tedious at the time, making sure to cleanse before bed will save your skin in the long term and a good cleanser will keep your skin looking radiant." 
 Dr. Sue Ann Wee of Schweiger Dermatology Group in NYC also told Byrdie that "Sleeping with makeup on is not a good idea." As Dr. Wee pointed out, makeup can trap dirt which can result in increased free radicals. "First, makeup can trap dirt and environmental pollutants inside the skin, and this type of environmental stress can result in increased free radicals which can cause DNA mutations, collagen degradation, and, over time, can result in premature aging."
As for eye irritation, Dr. Wee advised that a regular routine of cleansing the skin can help reduce the spread of harmful organisms such as bacteria, viruses, and fungus. "Gently cleansing the skin has been a key factor in reducing the spread of harmful bacteria, viruses, and fungus," she said. "Eye makeup, especially mascara, can harbor harmful pathogens which can result in inflammation and infections both in and around the eyes. A daily cleansing routine can help reduce contamination of your own makeup as well."
Opening photo: Google Images!