Just some hours after teasing her new lipstick collection that comes in 20 different shades, Kylie Cosmetics has gone further to surprise all us with another lunch of 30 shades of liquid concealer, set to be released on the same day which is 13th December.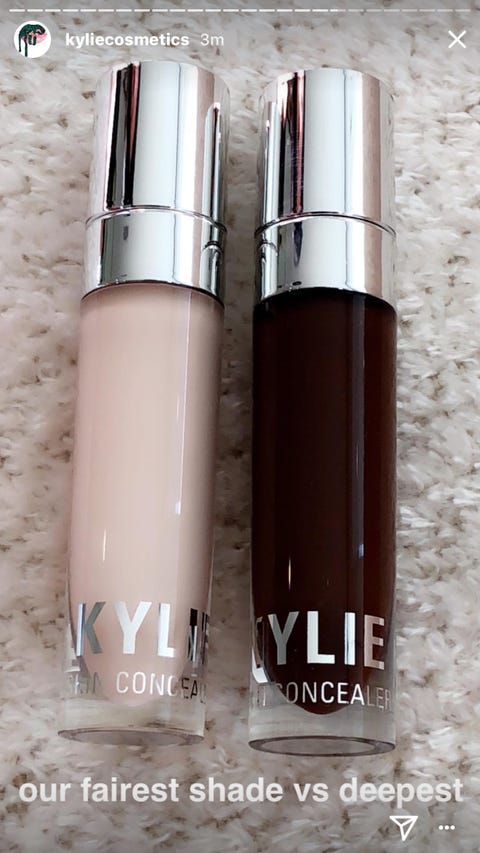 Photo: Kylie Cosmetics
The concealers, which clearly looks promising due to its enticing packaging and swatches, actually looks perfect on a dark skin as evidenced in the campaign image. Apart from that, the brand claims the 30 shades are all-inclusive to every tone which is, of course, a welcome development. "Available in an all-inclusive range of 30 shades from fair to deep dark. #December13#SilverSeries," the brand captioned the image.
She also demonstrated her facts by sharing a campaign image that features a beautiful dark-skinned model along with the caption: "Our Kylie Cosmetics Skin Concealers give a luminous finish that looks just like your skin! Pictured: Jasper, a rich mahogany for deep dark skintones. #SilverSeries."
While awaiting the launch date, we just like the fact that Fenty Beauty has set the bar for other beauty brands to follow.