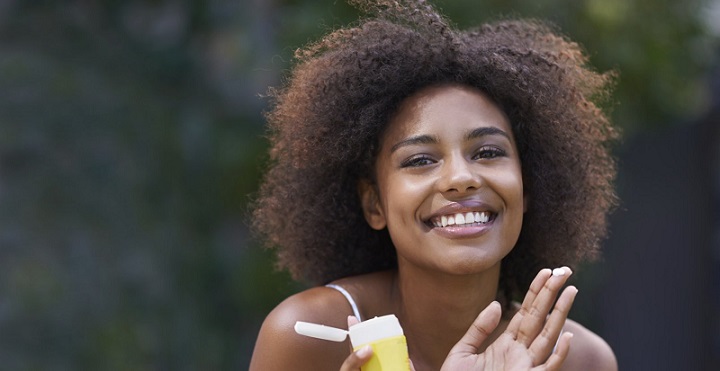 There is no doubt that beautiful, radiant, and youthful skin tops the list of every individual's beauty goals. However, most people lack ideas on how to go about maintaining their skin while others don't have enough time to adopt an intensive skincare routine. The following are some simple things one can include in their daily routine to keep their skin healthy and beautiful
Eat healthily
The food people consume impacts heavily on their appearance.  One should, therefore, be keen on what they eat if they're to attain a healthy and beautiful skin as explained below.
People looking to attain a radiant skin should eat lots of fruits and vegetables rich in Vitamin C. This component produces collagen that ensures that the skin is well toned. Feeding on plenty of foods rich in vitamin C will essentially make the skin soft and wrinkle-free. This includes vegetables and fruits like citrus fruits, broccoli, strawberries, and red peppers.
Red, orange, and green leafy vegetables are excellent sources of Vitamin A in the form of beta-carotene. This vitamin aids in the formation of cells, hence making the skin smooth and attractive. Moreover, it prevents excessive damage of the skin by sun rays. It would, therefore, help to acquire sufficient carrots, spinach, and sweet potatoes and stock them in the refrigerator. These ingredients are best consumed in the form of a healthy blend, which is why one should get a highly reviewed juicer like the ones at Veranda Interiors to reduce the work of juicing and for example, centrifugal juicers are pretty easy to use so, carry your day and protect your skin.
Take Plenty of Water
Who doesn't want to have a smooth, healthy complexion? Everybody wants that, which is why most people don't mind spending the entire day in the beauty parlor going through a series of skin enhancement procedures. However, the grueling facials and Botox procedures can be avoided by simply increasing one's water intake. Drinking plenty of water goes a long way in helping the skin to stay moisturized all day long. For a healthy, supple, and youthful skin, water is an indispensable ingredient.
Protect the Skin from the Sun
Excessive exposure of the skin to ultraviolet rays can lead to untimely wrinkles and black spots among other complications of the skin. Worst still, it increases the risk of getting skin cancer.  Although one cannot avoid the sun at all times, it's imperative that they protect themselves.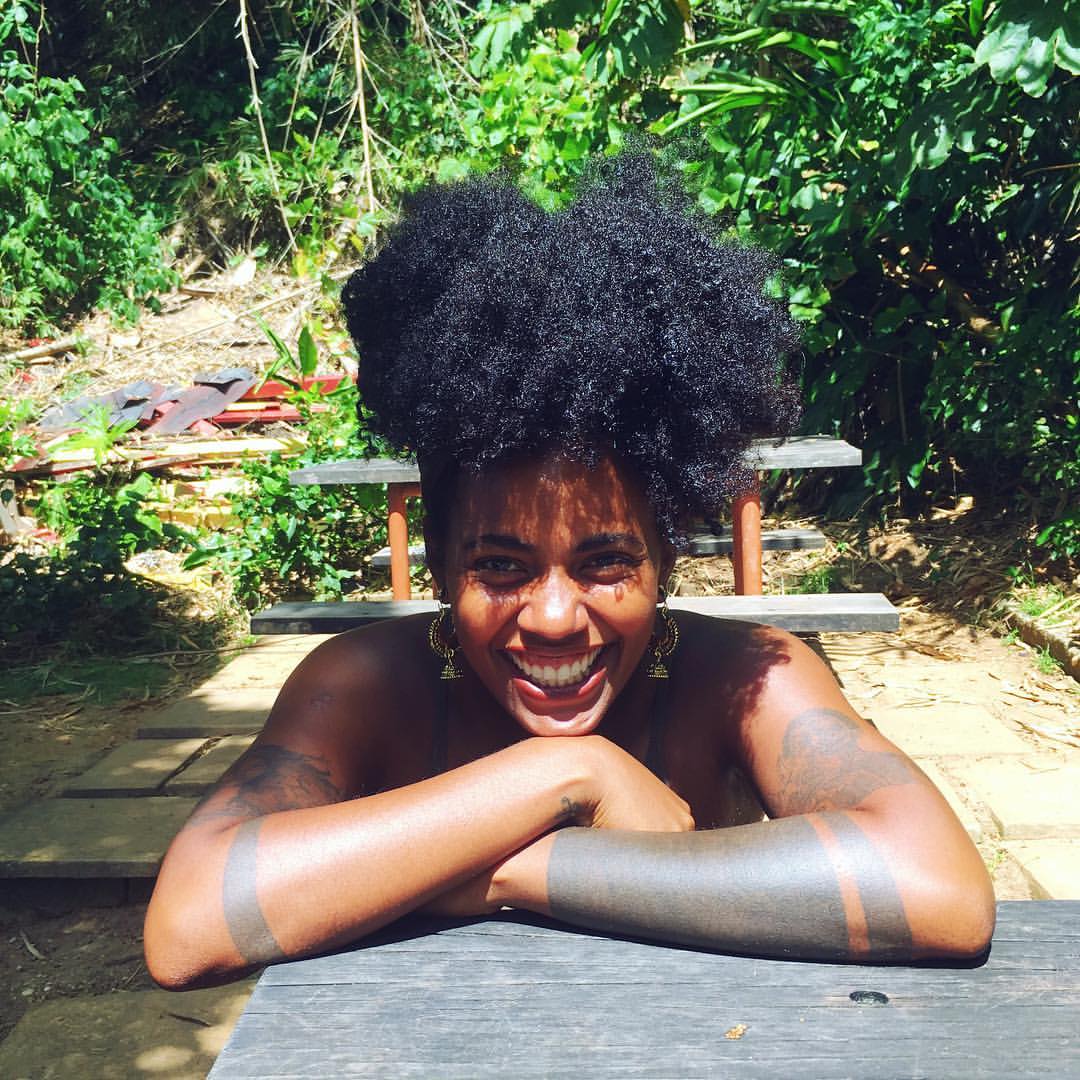 Photo: Instagram (@azemezi)
For instance, the market is peppered with a broad-spectrum of sunscreens that could potentially protect the skin from UVA and UVB rays. UVA rays cause premature aging of the skin while UVB rays can burn the skin. Applying a generous amount of sunscreen to the skin in the morning or even every two hours, after swimming or when the skin sweats are highly recommended. People should also remember that lotions are better than sprays.
Put on the Right Clothing
Covering the skin with appropriate clothing will come in handy in preventing damage from the sun and other external factors. However, the question begs; which is the best clothing? With so many vendors selling expensive clothes that purport to protect the skin against sun rays, getting the best fit for this purpose is not always a walk in the park. However, any clothing with the following characteristics is good to go.
Contrary to the prevalent misconception, clothing with more fabric layers fabric doesn't necessarily offer better protection against sunlight. It's, however, essential to consider the weave density of the cloth. Tightly woven clothes provide better protection as fewer sun rays can penetrate through.
Darker clothes are known to be great absorbents of UV rays when compared to garments having bright colors such as white. However, some bright shades like red can also absorb sun rays. The clearer the color, the higher the protection.
Clothes made from synthetic fibers such as polyester and nylon offer more protection from UV rays than bleached materials like rayon.
The more the fabric coverage, the better the protection from UV rays. Putting on long-sleeved shirts and long pants will go a long way in ensuring comprehensive coverage of the skin.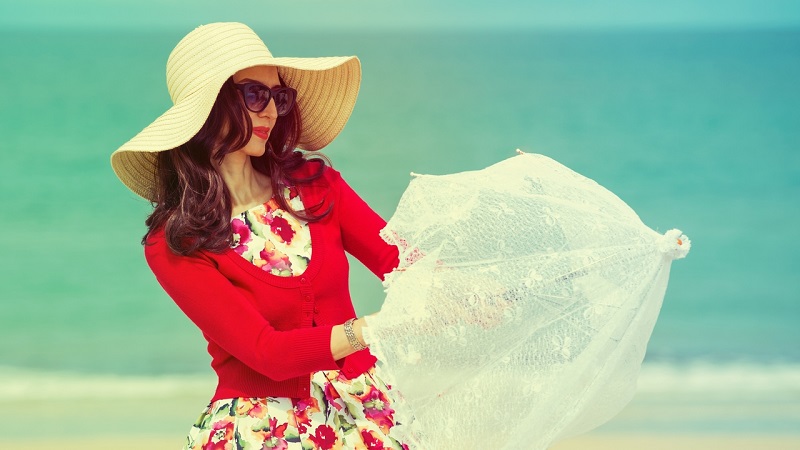 Photo: UAEWomen
Apply Skincare Products in the Right Order
When it comes to getting a healthy, glowing, and beautiful skin, the sequence in which one applies their beauty products can make a more significant difference than the vitality of the products themselves.  For instance, it helps a great deal to start with the products having the most active ingredients. This ensures that they come into direct contact with skin. Also, one should wear minimal makeup; it is not necessary to put on blush, concealer, and foundation among other products all at once.  Applying a toner, moisturizer, and sunscreen is often sufficient. This will essentially allow the skin to breathe.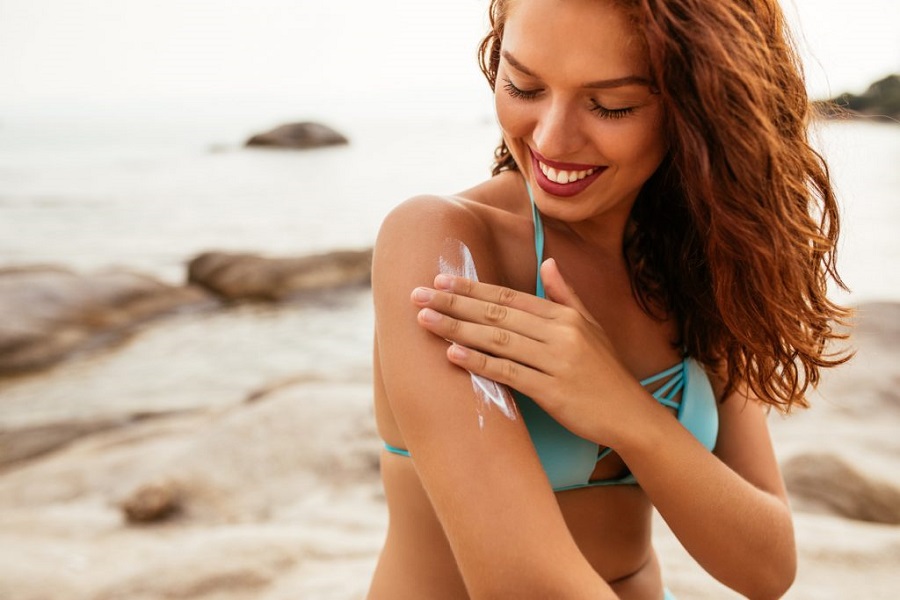 Photo: Bellanani
To Conclude
Consuming a healthy diet, plenty of water, wearing a sunscreen, putting on appropriate clothing, and applying skincare products in the right sequence can help one to achieve healthy radiant skin. Also, one should avoid smoking as it damages collagen and consequently increases the chances of wrinkle formation. It's also important to avoid using strong bathing soaps and detergents. These might strip the skin of its essential oil. Instead, getting mild cleansers that are gentle on the skin is highly advisable.
Opening Image: iStock photo!