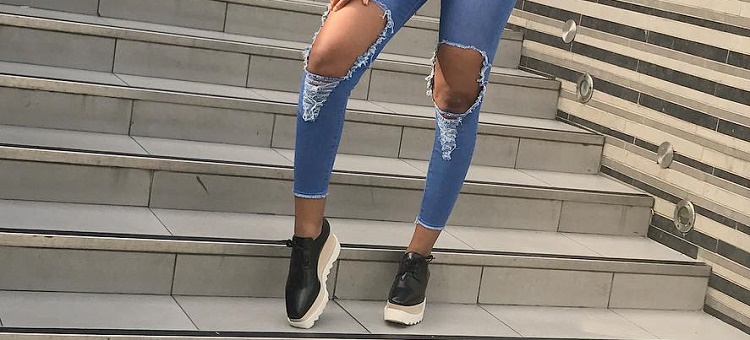 For those of us who are in West Africa, the rainy season is in full swing and we're seeing a lot of shoes getting wet, ruined, and completely damaged. Unfortunately, you don't have the magical power to stop the rain and it drops unexpectedly, which means you can get caught up in it with your adorable pair of Louboutin heels or your favorite sneakers.
While wet shoes are no doubt uncomfortable to wear and are prone to causing offensive mildew smell, the first thing you'd think of is probably how to save their life. At this point, we assume you already know a few drying methods — but for starters, you could dry them under the sunlight or use a dry rag/towel/newspaper to suck out excess water. 
However, we're very particular about the drying methods you need to avoid because there are known to causing more damages than the water. Keep scrolling to read on for a few of our shoe care tips.
Don't use clothes dryer:
Clothes drying machine might be the quickest way to get your shoes in its dry form but just think about it, it can deform the shape or the construction of your shoes and that would be the end.
Don't place your shoes close to a heat source:
Although you might run out of shoes when there's a consistent rainfall and as a result would prompt you for a quick solution like drying them near a heat source. Even manufacturers warn about this method because heating your shoes will cause the moisture to leave too quickly and greatly increase the chance of the surface to crack.
Don't use a blow dryer:
This method can work without damaging your shoes only if you minimize the timing or apply extra sense. If the pressure of heat is too much in your shoe, it can melt or damage the glue holding the shoe together. 
Opening image: Instagram!
[otw_shortcode_button href="https://twitter.com/fashionpolicing" size="medium" icon_position="left" shape="round" target="_blank"]Follow us on Twitter![/otw_shortcode_button]