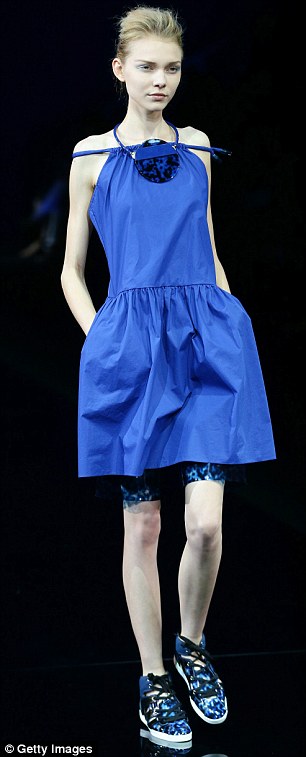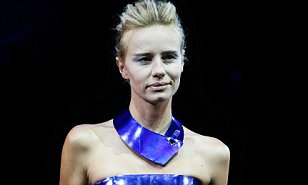 Emporio Armani's fashion house may have thought it was the best, but the good intentions turned out to be the worst. Observers were shocked to see thick-thin models walking on the Emporio Armani catwalk in Milan. They claimed the models were too skeletal to be on the catwalk.
The average clothes size worn by British women is a size 16. So when Emporio Armani started parading stick-thin models yesterday, the fashion house should have known it was in for savage criticism. [ via DailyMail]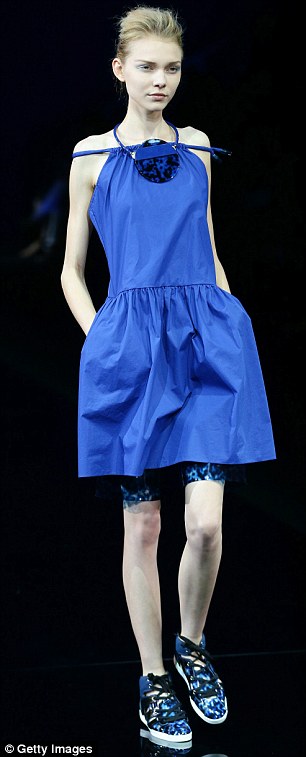 The observers later went on Twitter to rant following the skeletal models wearing blue low-cut outfits for the Emporio Armani show
Songwriter Kyle Rankin posted: 'I love your designs, always have and will. But please allow your models to EAT – it's so hard to look at with their bones exposed.'

Another user, Phoebe Davis, tweeted: 'The Armani models are so painfully thin. How are they letting this happen?'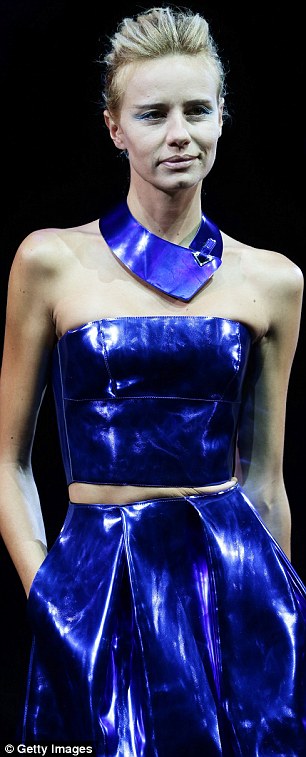 According to DailMail, Models' weight has been in the spotlight since 2006 when Uruguayan model Luisel Ramos dropped dead from heart failure minutes after stepping off the catwalk. The 22-year-old had spent three months on a near-starvation diet to lose even more weight.
In the wake of her death, models with a body mass index of 18 or under were banned from Madrid Fashion Week.
In 2012, Vogue made a pact to protect the health of models by banning all fashion models younger than 16 or 'who appear to have an eating disorder' from their pages.