Regardless of the style, not everyone dreams of repeating a black hair every week. But if you do, you'll likely feel the need to switch up your color regimen after viewing our latest line up. While black hair will continue to remain classic, bold colors like red, purple and grey are also having a moment. So to help you pick your new hair color, we're turning to Senegalese twist hairstyles for guidance.
1. 
Go blue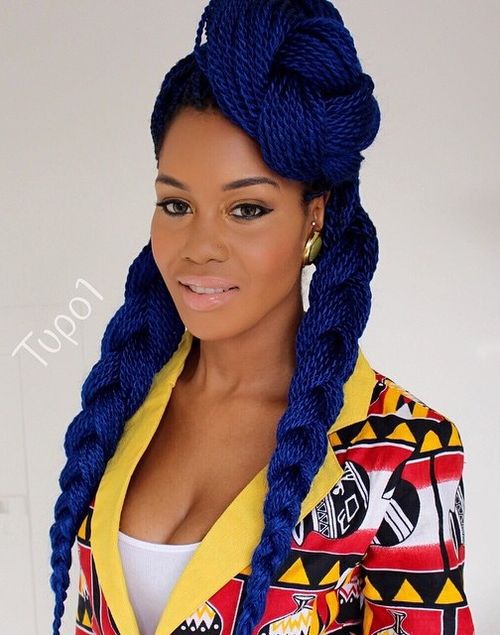 If you've been wearing black your entire life, a blue hair color update is worth considering.
2. 
Red & Black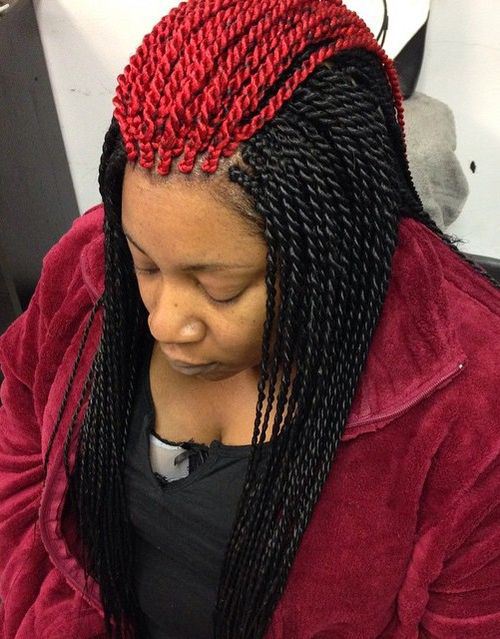 Having difficulties parting ways completely with black? Take a little risk and top it with red and hear what your friends would say.
3.
Try gold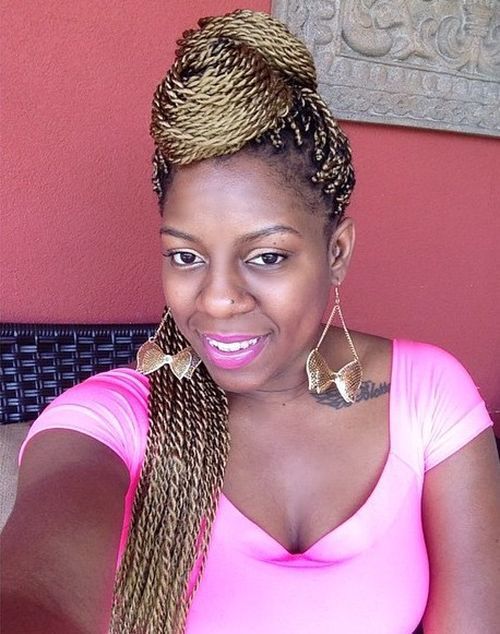 Gold instead of black is another way to ooze class. Team it with gold accessories to score high style points.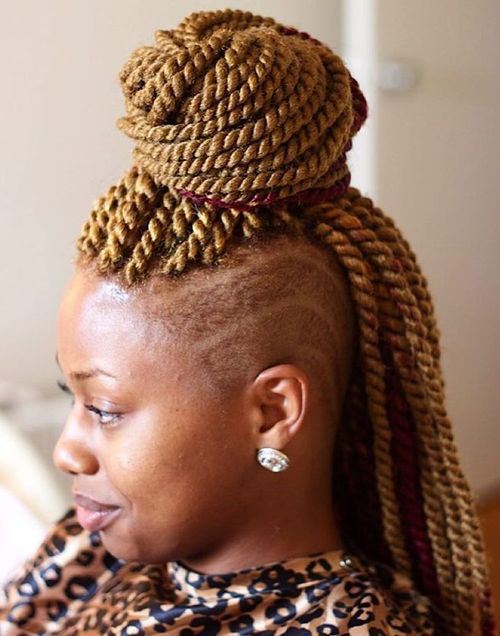 4. 
Red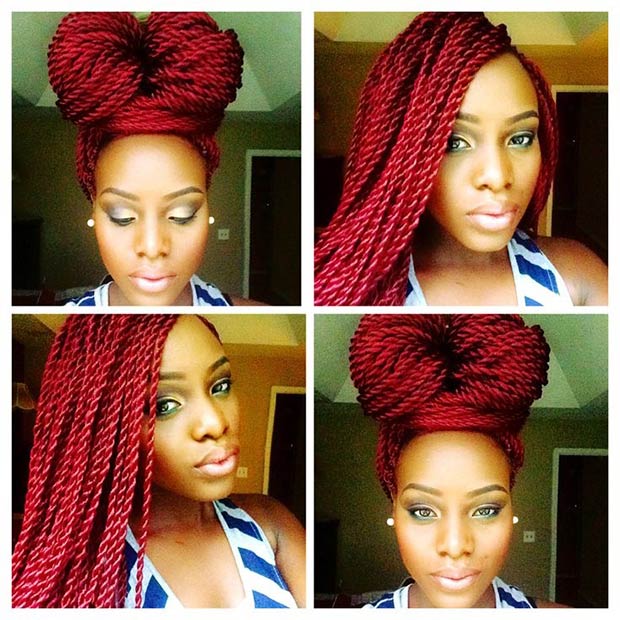 This color isn't for the faint-hearted, but if you've got the sassiness, why not?
5.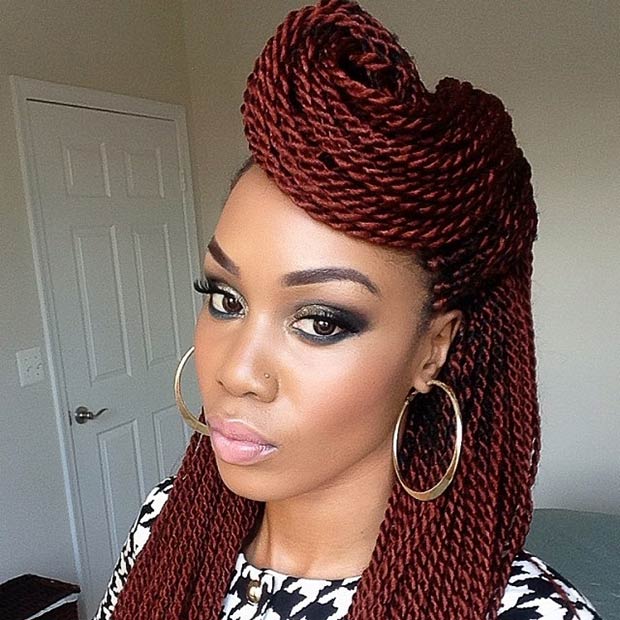 Brown is a complementary color, so you will never go wrong with it.
6.
Grey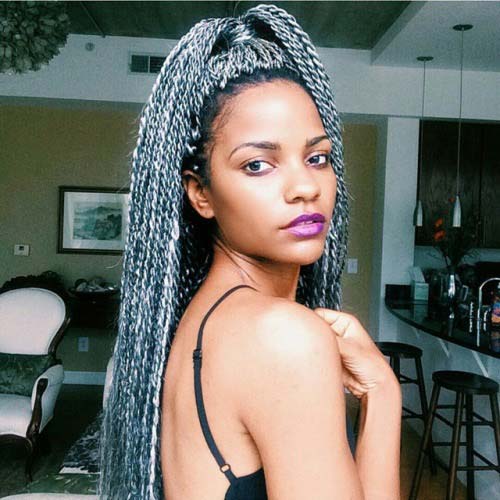 For women with eccentric style, this grey hair color is calling your name.
7.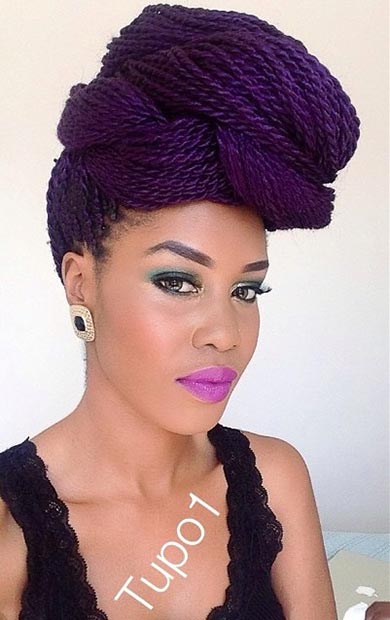 Purple hair, anyone? Purple as you know is a notice-me color, so prepare for endless attention.
8.
Light blue
We're particurly eyeing this light blue color, maybe for a fun-fill weekend.
Photos: Tumblr| Pinterest| Google.
[otw_shortcode_button href="https://twitter.com/fashionpolicing" size="medium" icon_position="left" shape="round" target="_blank"]Follow us on Twitter![/otw_shortcode_button]