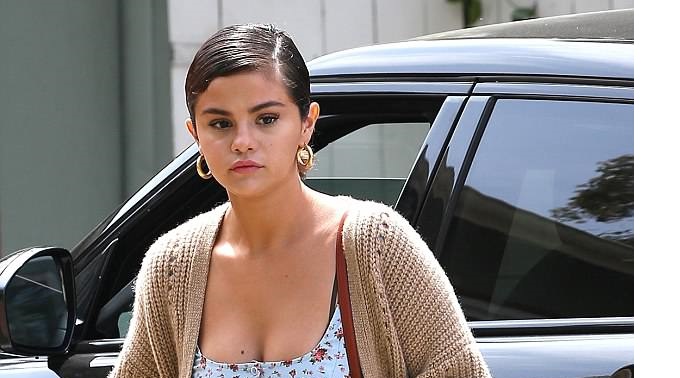 Selena Gomez has been through a lot in the past few months — from her emotional kidney transplant, breaking up with The Weekend and jumping back to her love flame Justine Bieber, which is now in the news they've officially broken up, it seems like Easter Sunday was the right time for Gomez to get some holy anointing.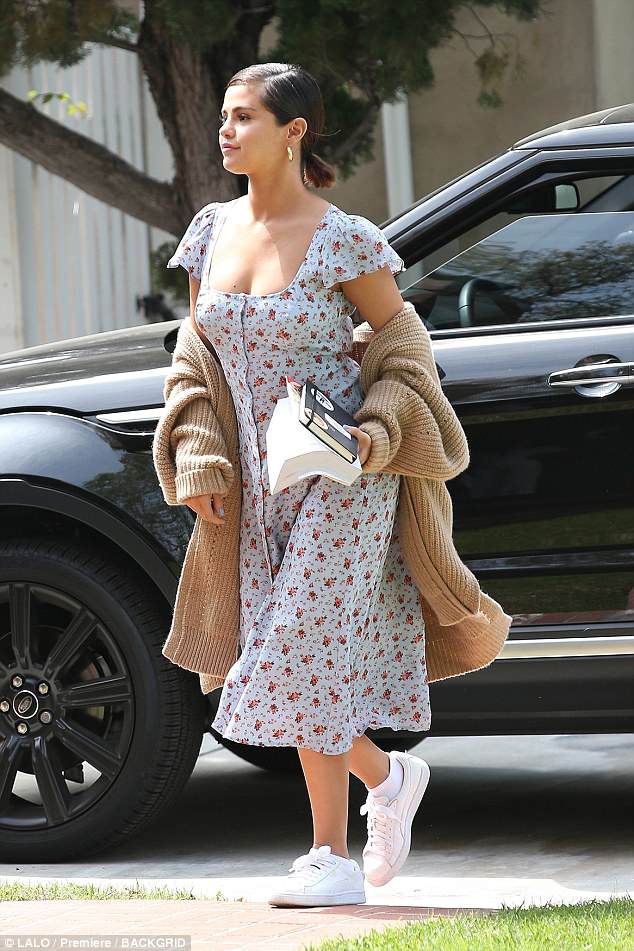 The 25-year-old singer was pictured heading out to Easter Sunday church services in Los Angeles, where she practically dressed for comfort. For the occasion, Gomez opted for a simple floral dress paired with white trainers and a beige over-sized cardigan to keep her warm. Her overall look was completely low-key as she finished off the spring ensemble with the appropriate hoop earrings and a brown bag to secure her belongings.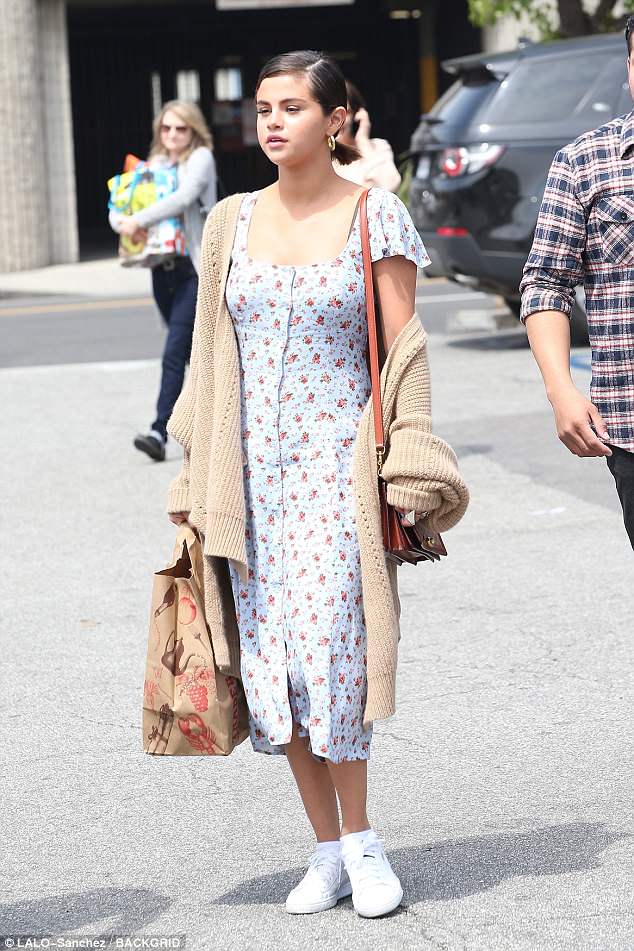 Because being comfy is the key.