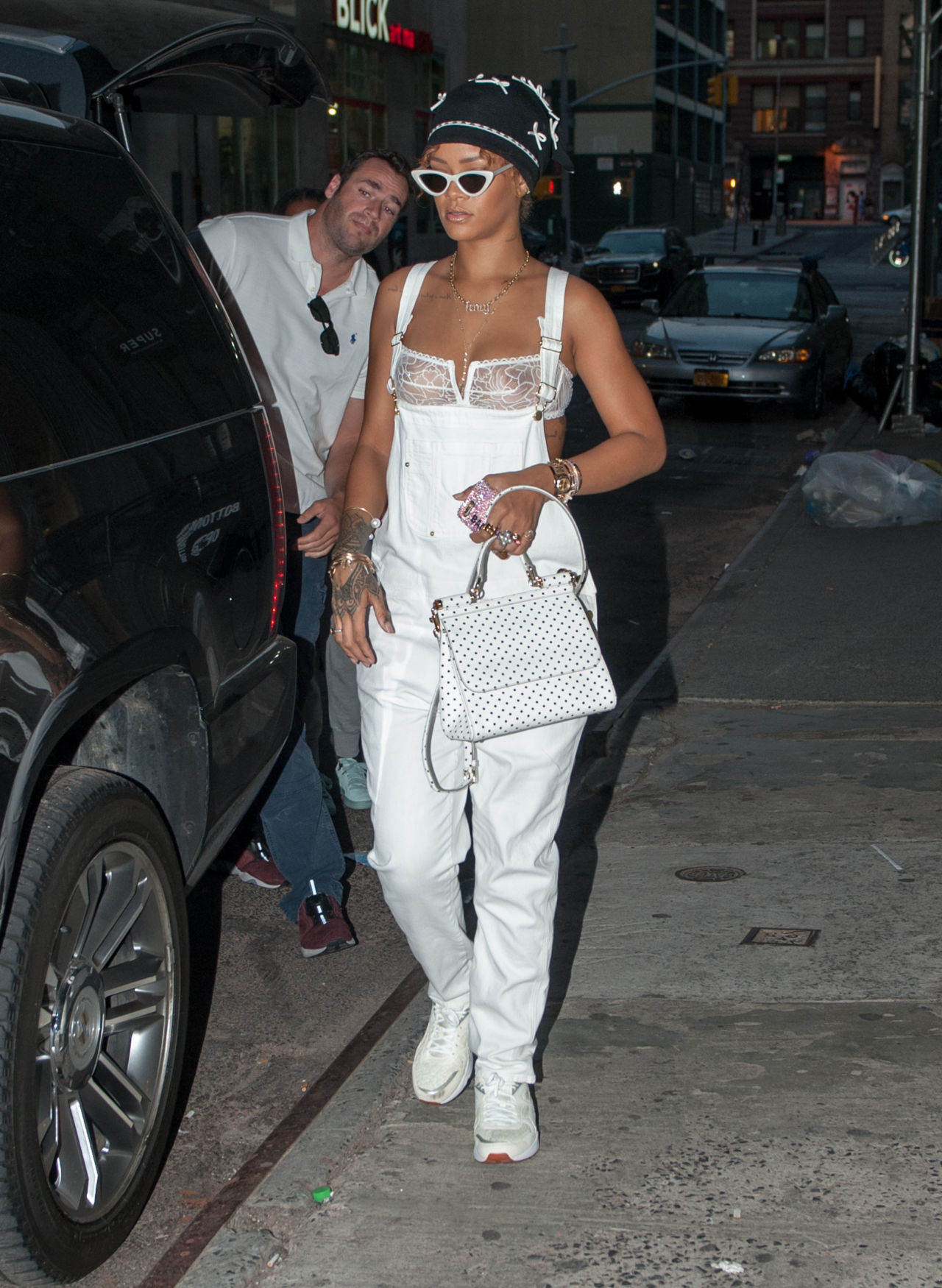 Rihanna has been dressing impressively as of late, but we kind of thinking about the spirit behind the Labor Day that made the singer lost her killer sense of style. Though we can't deny the fact that she's one style chameleon out there, but for RiRi to knock out the flair exudes in overalls is unforgiving.
In case you don't know, overalls are enjoying a major moment on the street style scene right now, and the street style stars are putting it together rightfully, but Rihanna went the other way round. While out on Monday to celebrate the Labour Day holiday, the singer wore an all-white-everything – a white overall, white frame sunglasses, white handbag and going shirtless while wearing a white sheer bra that exposed her nipples.
It's a free world though and the best way to celebrate the Labor Day for Rihanna. She also teamed the outfit with what appears to be a ski hat covered in little bows, and as Elle pointed out, that doesn't make sense because the temperature was 92 degrees in New York as at then. What's really going on Rihanna?
Need cool inspiration to don your favorite overalls? Feel free and flip through the gallery. Trust us, you will like to wear it next weekend: