She is no stranger when it comes to taking fashion risks and Rihanna nearly suffered a major wardrobe malfunction while grazing the red carpet at Ocean's 8 London premiere last night. The singer who is currently promoting the new movie where she co-stars as a tech hacker wore a beautifully but perilously shimmering plunging gold dress that almost left her boob spilled out — although it was a wardrobe struggle many of us can relate to: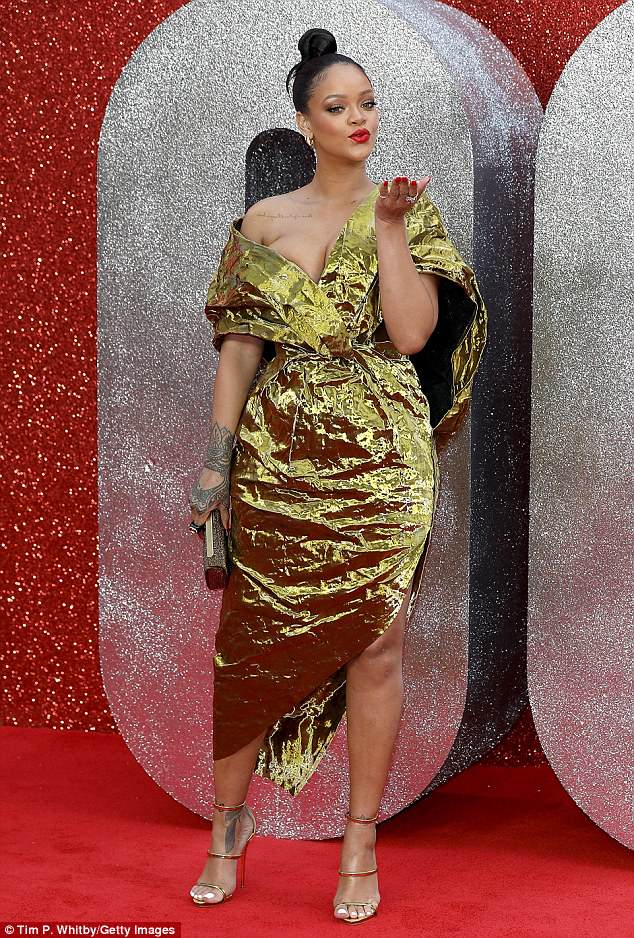 Sticking to her iconic sense of style, the 30-year-old, without doubt, looked glam in the metallic dress complete with a pair of coveted gold strappy heels and matching clutch bag and finished off with a pop of bright red lipstick. The dress has got to be one of our favorites but the deep plunging neckline meant that Rihanna spent her entire time on the red carpet grappling with it so as to keep her nipple away from the camera. And from the look of it, she was braless at the same time…but thanks to her unwavering effort.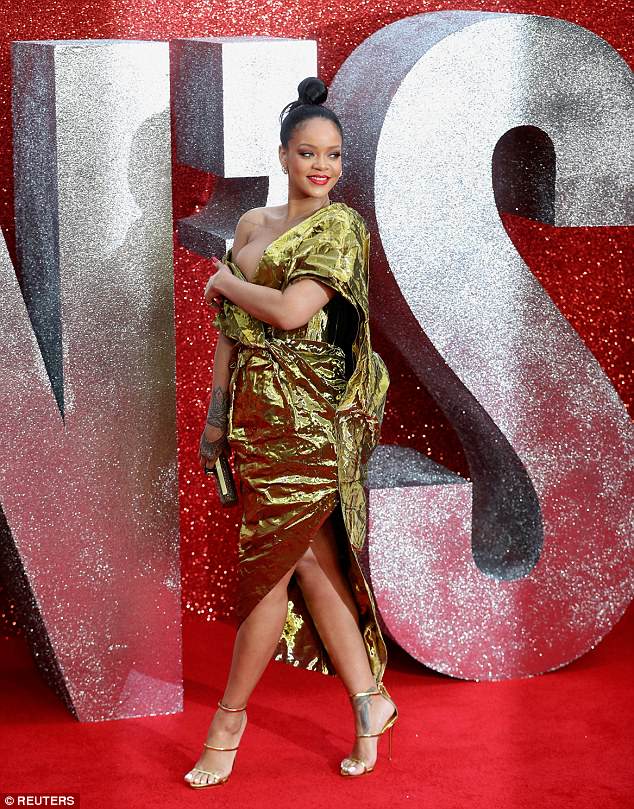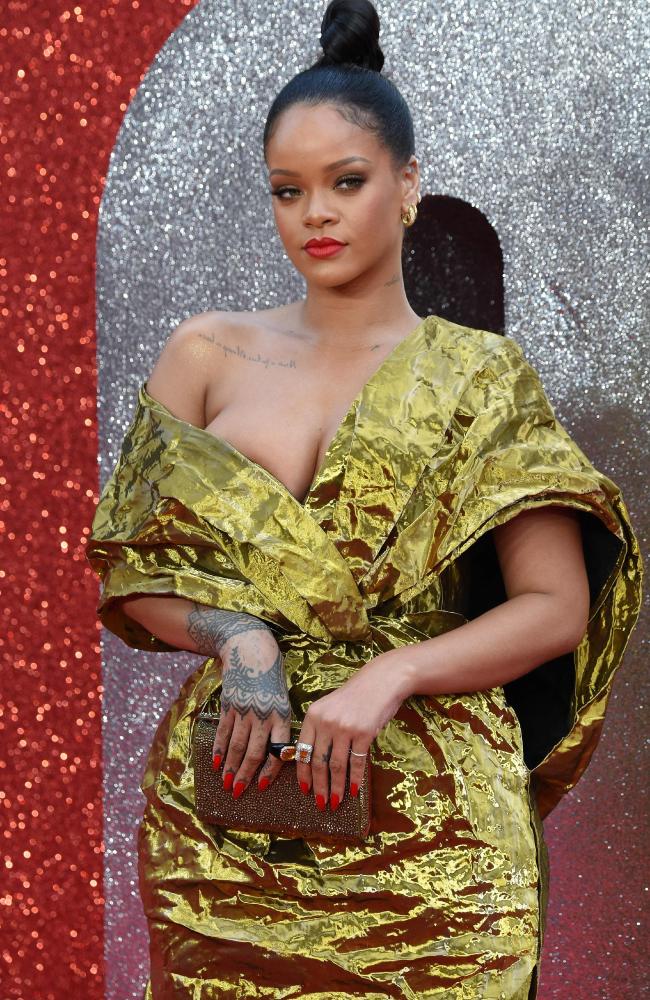 Photo: Mega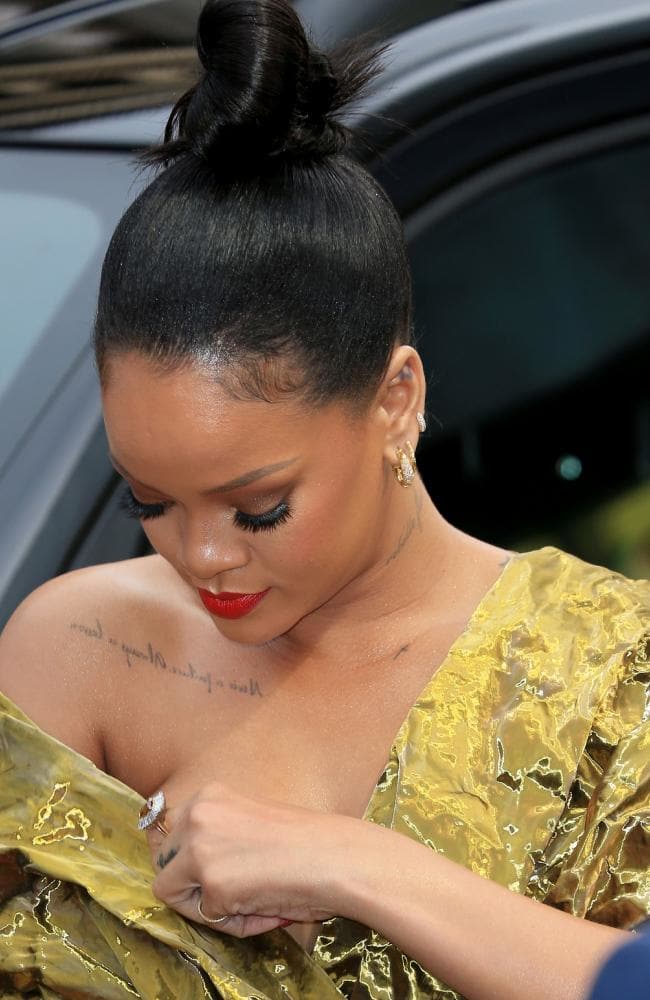 Photo: Mega
Of course, the singer wasn't the only one on the red carpet as she was joined by co-stars including Cate Blanchett, Sandra Bullock, Mindy Kaling, Helena Bonham Carter and Sarah Paulson.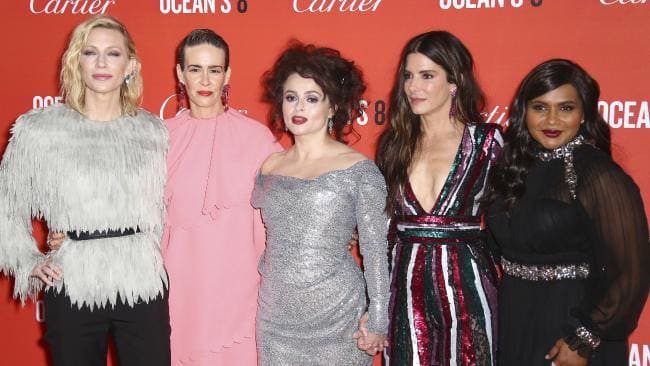 Photo: AP