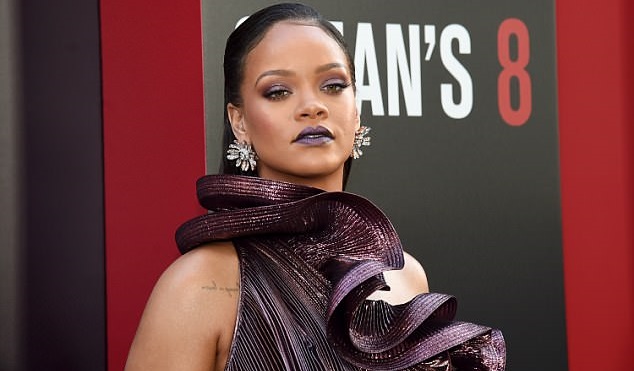 After years of releasing hit music videos on the regular, it would be refreshing to watch Rihanna acting in a highly anticipated movie: Ocean 8, where she demonstrates her hacking prowess. Following the movie release date in theaters on June 8, the singer stepped out for the premiere last night, bringing her heat in a jaw-dropping look. RiRi is renowned for her iconic sense of style and this outfit is a perfect example.
The superstar commanded serious attention wearing a couture-worthy dress that's somewhat futuristic. The sleeveless look featured elaborate structured details from the neckline way down the asymmetric hemline. She finished off her look by accessorizing with a pair of purple strappy heels and opting for matching lips as well as eyeshadow to keep up with the theme of the look. Of course,  it's another chance to swoon over her outfit. Click on to the look from all angles: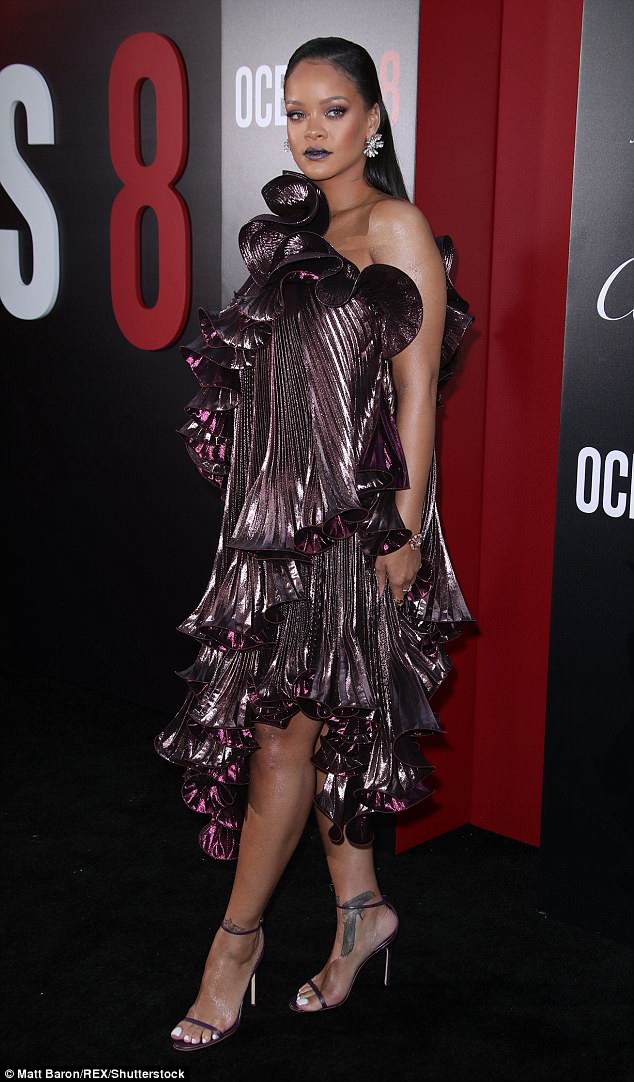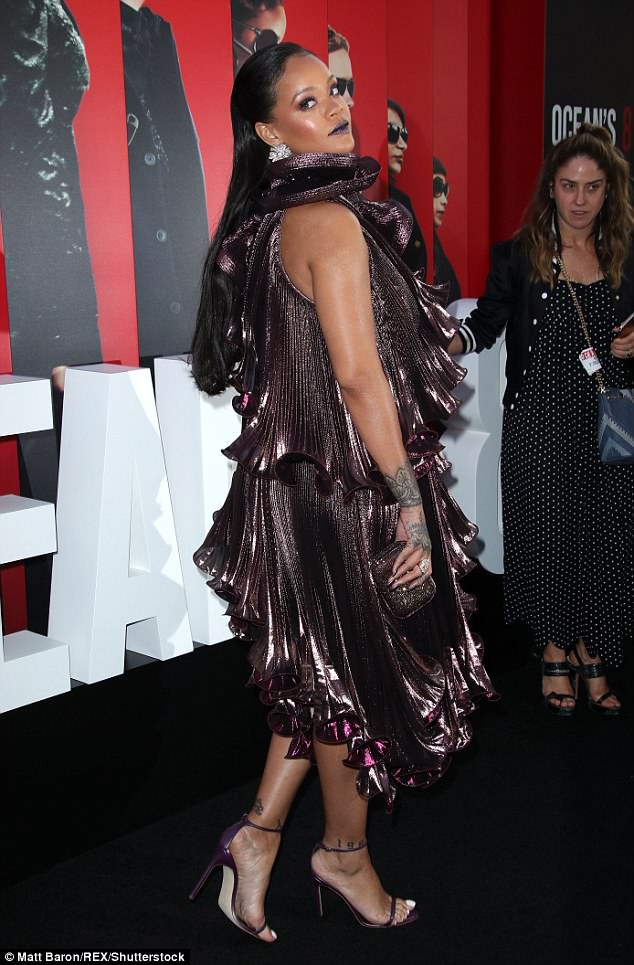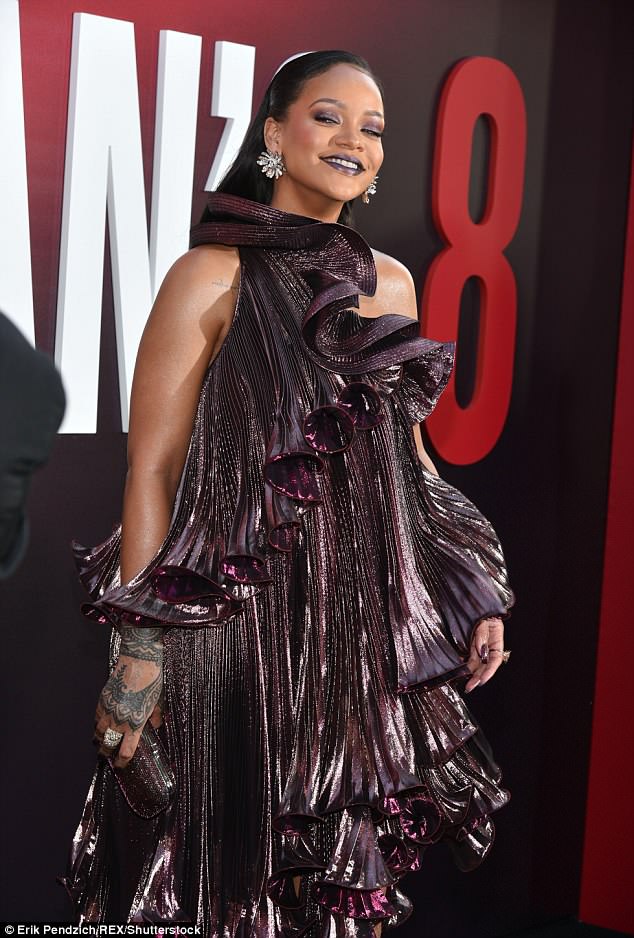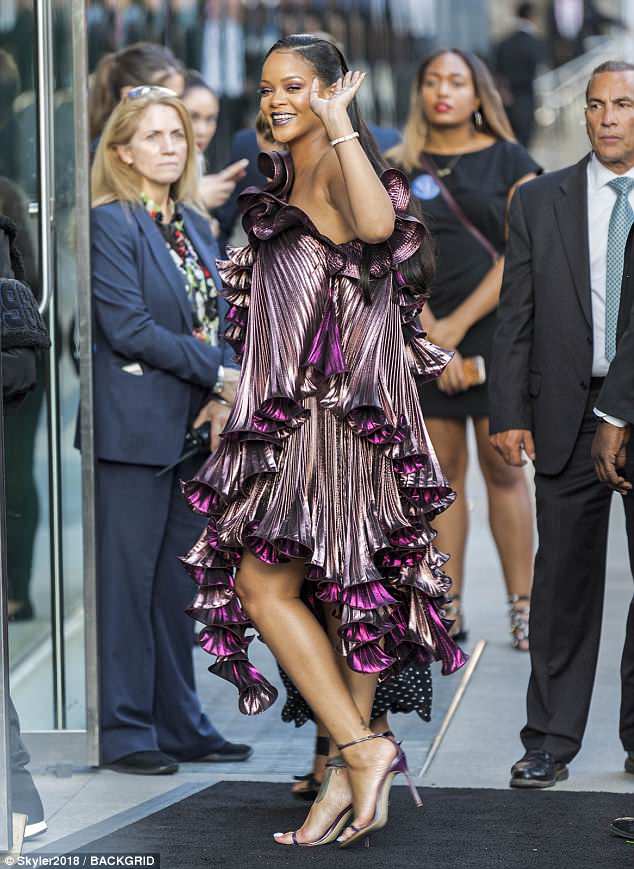 We just love the deconstructed vibes of the dress!