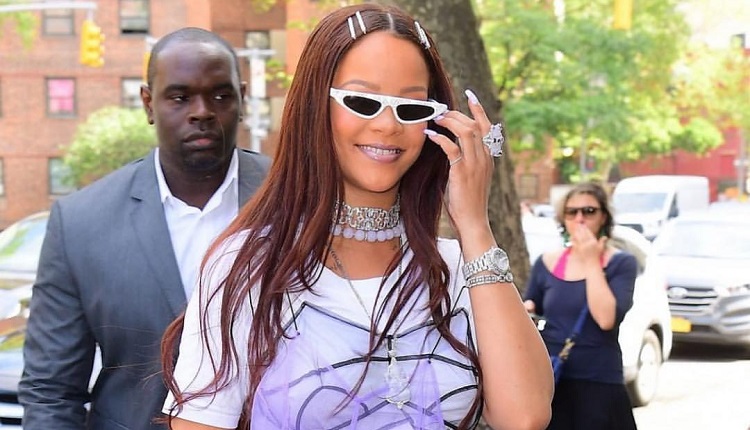 While most of us were out there prepping for the arrival of "Thank God It's Friday," perhaps for a summer weekend getaway with a significant other, Rihanna was already one step faster, having a dinner date with her millionaire boyfriend, Hassan Jameel alongside her family members on Thursday night.
The singer who turned beauty mogul and fashion designer was spotted in Santa Monica, CA, exiting Mason restaurant with her mother Monica Braithwaite and one of her brothers. According to a source who spoke with E!, Rihanna had a great time dining on the same table with her boyfriend and her family. 
"They enjoyed a full dinner of Mason's signature seafood & steak plates with wine and specialty cocktails. At one point, they [Rihanna and Hassan Jameel] were arm in arm. They stayed a good few hours of the night until dark, the source said"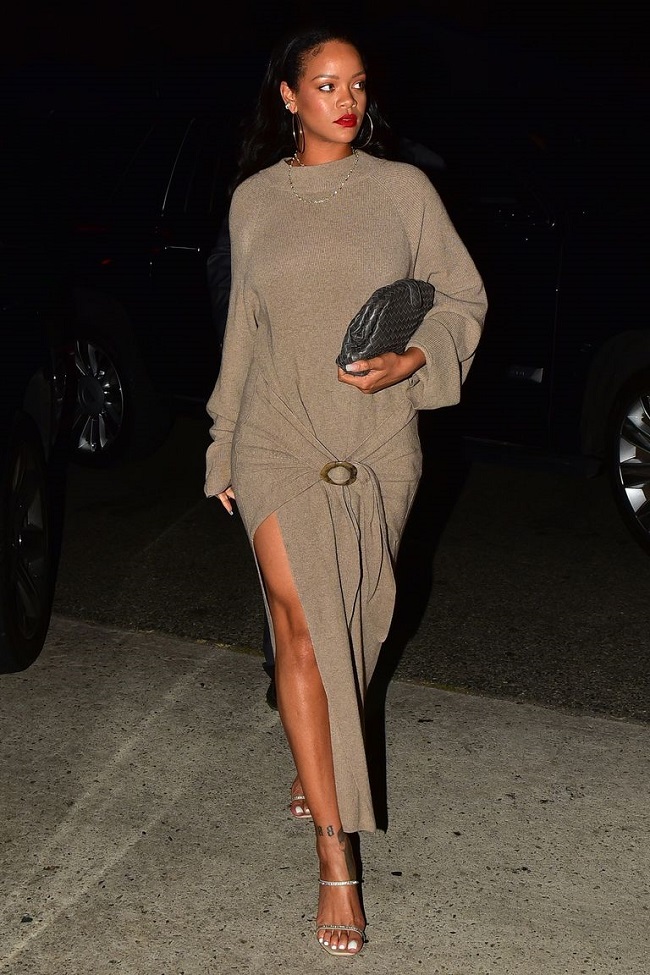 Photo: Backgrid
For the occasion, the singer rocked an incredible Nanushka nude sweater dress that features high leg slit, which she finished with a pair of bare-there heel sandals, adding statement gold hoop earrings and a black purse to complete the look. We love the slouchy silhouette of the dress as well as a bit of sparkle with her crystal-embellished Amina Muaddi sandals to the look. Of course, it's Rihanna and we can definitely take inspiration from the color combo.