Whether she's singing or pulling out her usual fashion stunts, Rihanna has got the knack of doing things at all times and she doesn't it by halves. Her Fenty Puma SS18 show at NYFW last night was one for the books. There were motorcycles, mountains of pink dunes, and as soon as the show kicked off, the lights were deemed while the motorcycle men kept the audience entertained with fascinating stunts, according to reports.
Rihanna's motorcycle men @FENTYXPUMA #NYFW pic.twitter.com/r8nNNzRJEP

— Vanessa Friedman (@VVFriedman) September 11, 2017
Mountains of pink sugar on the runway at #FENTYxPUMA by @rihanna coming up next at #NYFWSS18 pic.twitter.com/RraQyV2xyy

— @Booth (@Booth) September 11, 2017
As for her latest offering, Rihanna has been a longtime fan of the athleisure trend, so it's no surprise her Spring 2018 Fenty Puma collection is all about athletic-inspired pieces. Men and female models including Joan Smalls, Adriana Lima, and Cindy Crawford's daughter Kaia Gerber paraded the duned-inspired runway in bodysuits, swimsuits, parkas, and a lot more.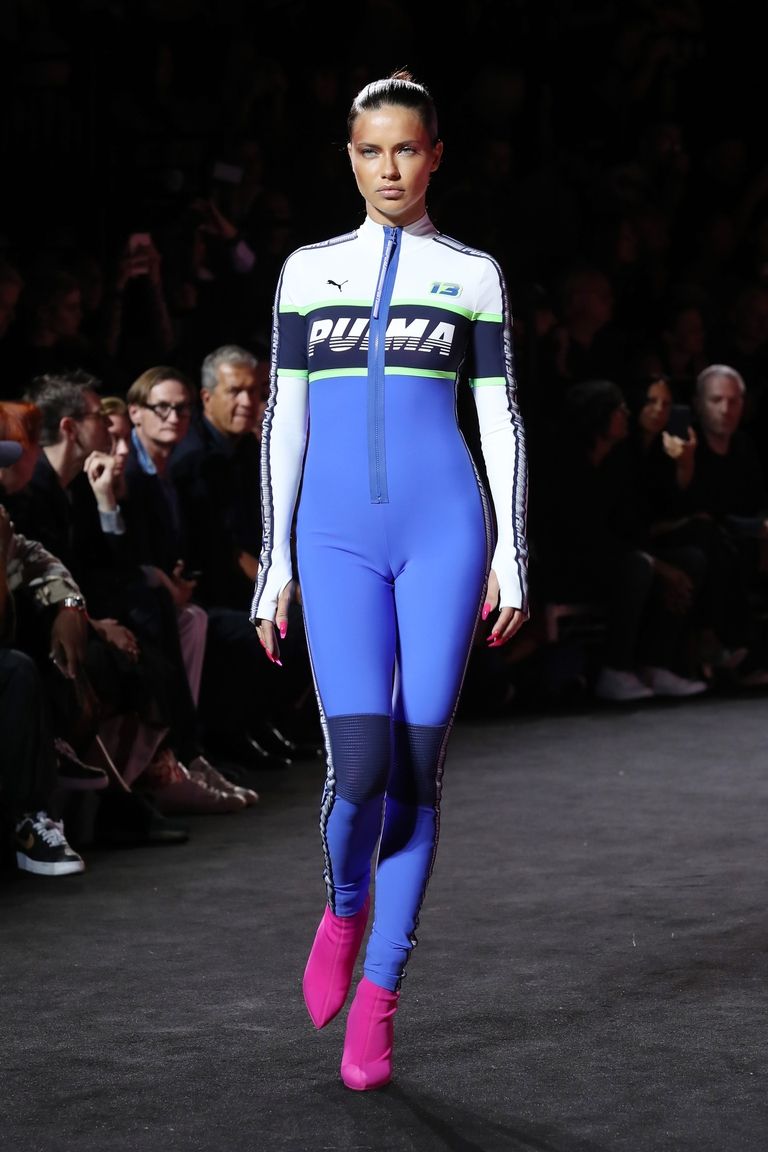 Getty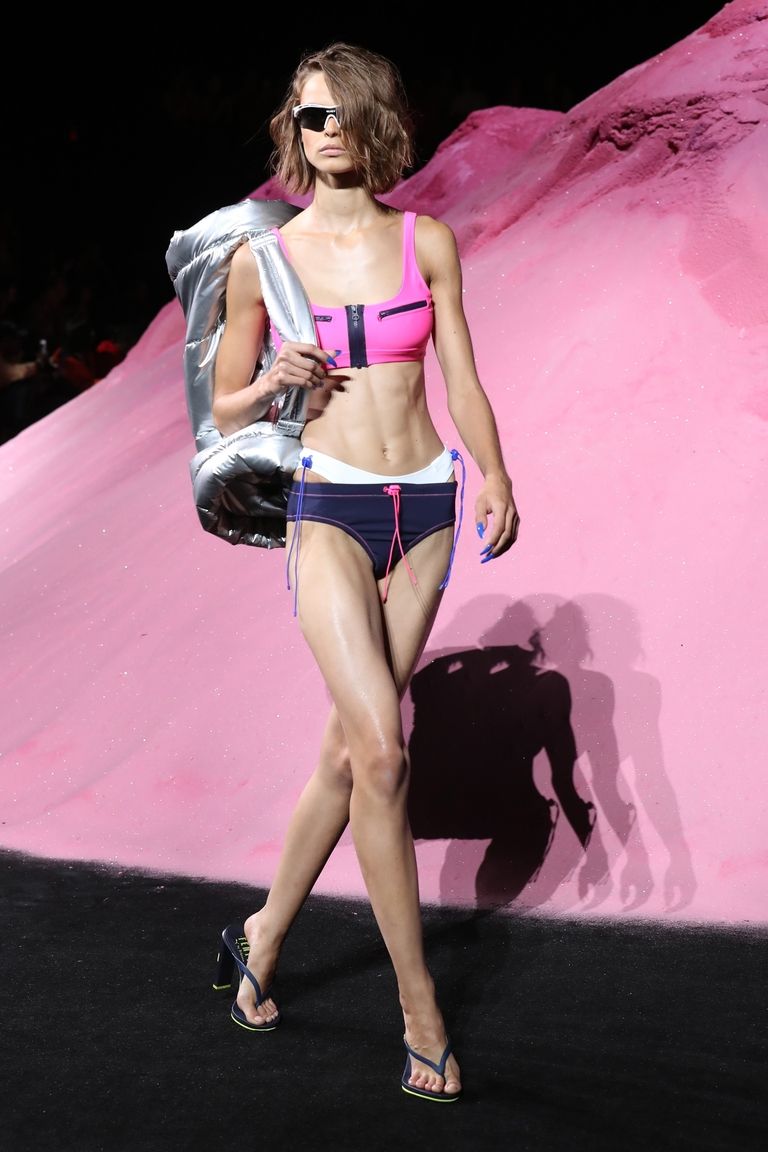 Getty
Getty
Rihanna's surprise (look up) at Fenty Puma #NYFW pic.twitter.com/UEHqFNwzuq

— Vanessa Friedman (@VVFriedman) September 11, 2017
As the boss of the show, Rihanna closed the runway riding on the back of one of the motorcycles and wearing her new collection and a pair of futuristic sunglasses.
Getty
In my next life I want to be @rihanna on the back of a motorcycle #FENTYxPUMA 🔥 pic.twitter.com/r21XLvvM2J

— Lauren Alexis Fisher (@LaurenAlexis) September 11, 2017
She's a queen!
[otw_shortcode_button href="https://twitter.com/fashionpolicing" size="medium" icon_position="left" shape="round" target="_blank"]Follow us on Twitter![/otw_shortcode_button]