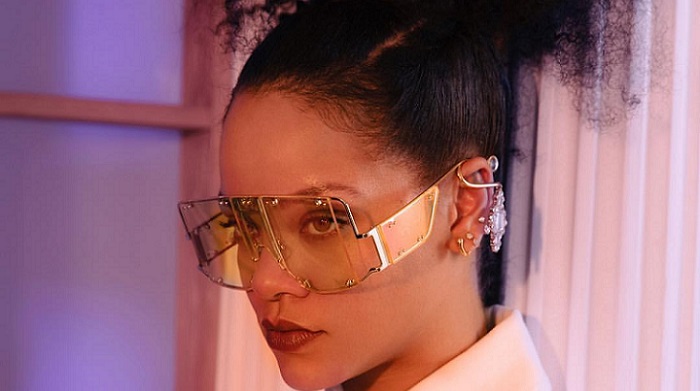 Before we all know Rihanna's Fenty as a beauty brand after releasing the buzzy and impressive Fenty Beauty 40 foundation shades in 2017 – but the brand is now diversifying into a full-time luxury fashion label. The news came earlier this month after French's fashion conglomerate LVMH and Rihanna announced they have partnered to launch a new luxury fashion house together.
Confirming the new cooperation, LVMH chairman and CEO, Bernard Arnaul affirmed that Rihanna is not only a great singer but a true entrepreneur."Everybody knows Rihanna as a wonderful singer, but through our partnership at Fenty Beauty, I discovered a true entrepreneur, a real CEO, and a terrific leader," Bernard said. "To support Rihanna to start up the Fenty Maison, we have built a talented and multicultural team supported by the group resources."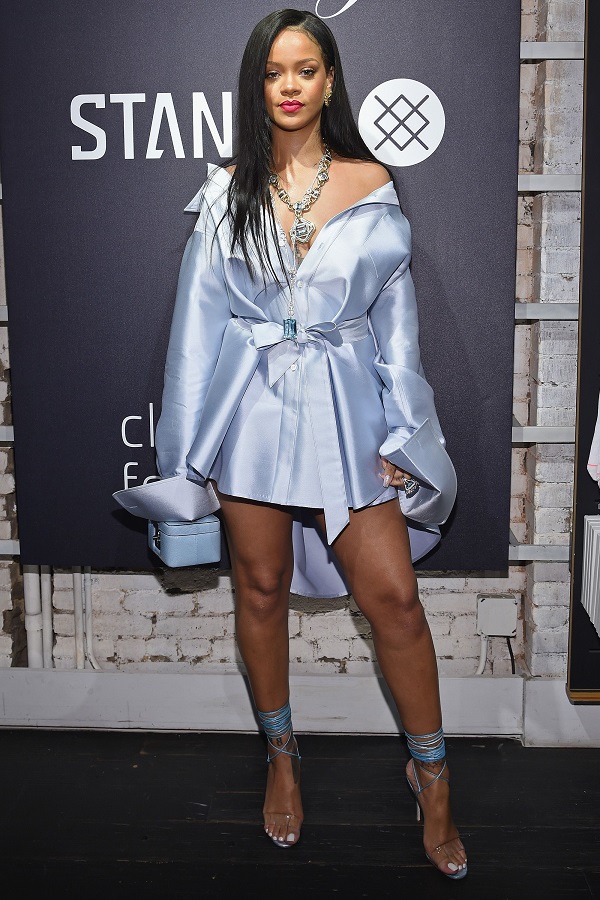 Getty Images
Rihanna also added that "Designing a line like this with LVMH is an incredibly special moment for us. Mr. Arnault has given me a unique opportunity to develop a fashion house in the luxury sector, with no artistic limits. I couldn't imagine a better partner both creatively and business-wise, and I'm ready for the world to see what we have built together."
The partnership is noticeably the first time that the conglomerate has launched a brand from inception since Christian Lacroix in 1987 and according to the organization, the line is "centered on Rihanna, developed by her, and takes shape with her vision in terms of ready-to-wear, shoes and accessories, including commerciality and communication of the brand."
While she's renowned for her fashion status as much as her diverse and inclusive Fenty Beauty products, the brand said Fenty is reflecting "both the spirit of Rihanna and a new approach to modern luxury: agile and dynamic; elevated yet egalitarian; bold, free, fearless."
For that reason, everyone has been on the tenterhook waiting to see what RiRi has on the table and surprisingly, the multihyphenate appears on the digital cover of Times Style Magazine's, modeling a few pieces from her new collection. In three different looks, Rihanna wore a black oversized denim shirtdress, beige corset blazer dress, and a deconstructed tan pantsuit: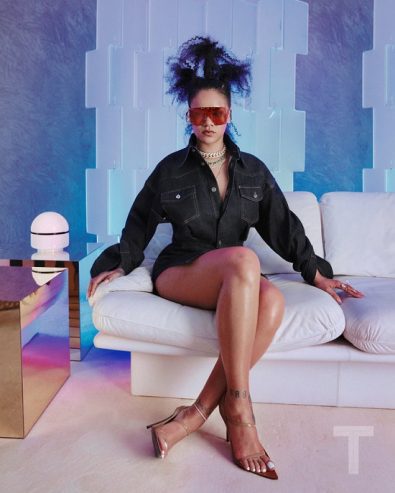 Photo credit: Kristin-Lee Moolman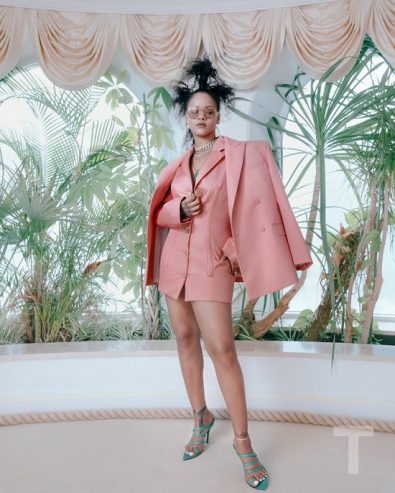 Photo credit: Kristin-Lee Moolman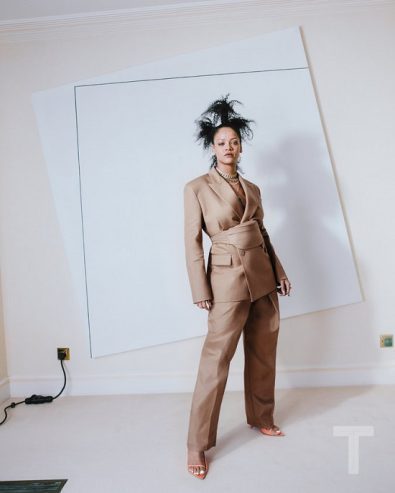 Photo credit: Kristin-Lee Moolman
In a video shared on the brand's social media, Rihanna can be seen styling a slew of diverse monochromatic outfitted models in an unknown location. While some of the models are wearing white shirt dresses, some are sporting black denim separates, finished with oversized sunglasses and earrings.
View this post on Instagram
She also posted another video where she revealed that the pantsuit is part of her designs. "So excited to be on @tmagazine's first digital cover!!' she captioned the video. "Here's a sneak peek of what's to come from @fenty 💪🏿."
In her words, "Women are forces of this earth. We are multifaceted, complex, vulnerable yet bulletproof, and FENTY speaks to all of our intricacies," Rihanna said in a statement from the brand. "Some days I want to be submissive, many days I'm completely in charge and most days I feel like being both….so it was imperative that we created a line versatile enough to embrace and celebrate us in that way. The collections are easily worn together and meant to be staples in our wardrobe. I'm just hyped to see people in my clothes, man."
Anyway, thanks to her new venture as she's got into the spirit of designing clothes for women. Meanwhile, this will mark the first time a woman of color will oversee a fashion house under LVMH.