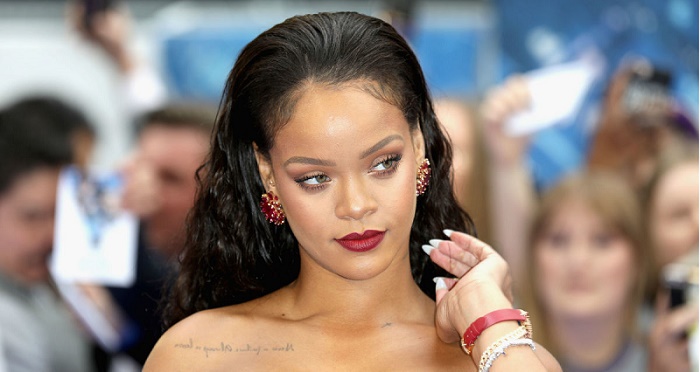 At this point, Rihanna's Fenty Beauty is sending its rival beauty brands into a serious state of frenzy. Case in point: not only is Fenty Beauty more inclusive and diverse, it's already an anthem a lot of women are singing across the globe. Launched on September 8th, it might interest you to know that the new makeup collection is the buzziest beauty brands on the internet and Youtube has come up with the statistics to help clear things up.
According to the online video hub, Fenty Beauty and its related contents attracted over 132 Million views on its platform in just one month after it was launched — which, in other words, is a tremendous performance compared to KKW Beauty which has 80 million views since June. Although this comes as no surprise because, the moment we heard about RiRi's 40-shade foundation to come in the collection, plus the ad campaign featuring models (Slick Woods, Halima Aden, Paloma Elsesser, Duckie Thot, and Camila Costa) from different culture and background prior to the launch, it was certain Fenty Beauty was a time-bomb ready to explode.
As a result, the success of Fenty Beauty isn't attributed to the renowned public status or the strong influence of the hitmaker, but the support of the multicultural community, which has been ignored by other beauty brands. For instance, the products were reviewed by a diverse range of YouTubers, including a Vlogger with albinism whose Fenty review went viral, the woman with the darkest skin tone, and even a review by a 2-year old beauty expert in-the-making. Youtube also released the top viewed videos and Jeffree Star got 7.2 million, Nyma Tang 5.3 million while NikkiTutorials snagged the third spot with 4.7 million views. Good job to the one and only Rihanna.
[otw_shortcode_button href="https://twitter.com/fashionpolicing" size="medium" icon_position="left" shape="round" target="_blank"]Follow us on Twitter![/otw_shortcode_button]