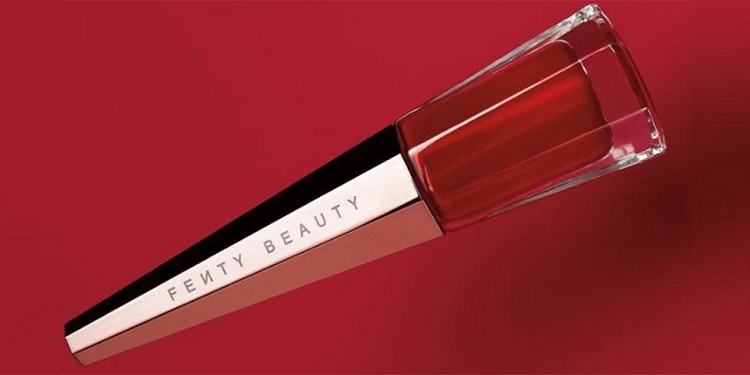 A month after its launch, Rihanna's Fenty Beauty was already the buzziest beauty collection on the internet, boasting more than 132 Million views on Youtube. And as if that wasn't enough, it was further valued at $76 million after just one month of sales. In all honesty,  this rapid success is enough for the singer to take a 30-day holiday in Zanzibar or somewhere wild beauty in Kenya, but rather, she's on standby cooking up her first-ever red liquid lipstick for us all. 
Labelled as Stunna Lip Paint, the new Fenty Beauty will drop on the heels of her Holiday Galaxy Collection and the best part? It's coming just in time for the holidays. As she shared the news on her social media last night, "get your lips ready" because "#STUNNA Lip Paint available on 11/23 #ONEREDFORALL."
Judging from the campaign image, it seems like the Stunna Lip Paint will be the mother of all bold lipsticks and the one to add the perfect finishing touches to any look. But since the release date is just 13 days ahead, we all have to be a little patient.