The long-awaited Fenty Beauty collection was finally launched last night in Brooklyn, and as the star of the event, Rihanna undoubtedly owned the black carpet. The superstar pulled out all the stops, making sure she was the one in the spotlight as she showed up in one of the hardest colors to pull off: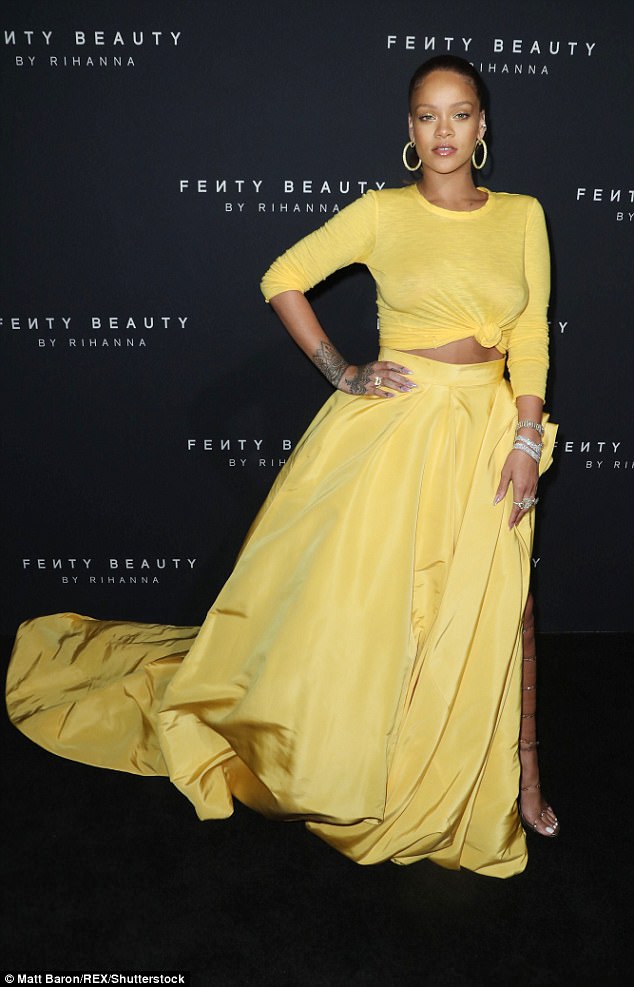 Like a style maven, Rihanna wore a floor-grazing, yellow maxi skirt and a knotted matching t-shirt which showed off a hint of her skin. She even matched the bright yellow look with wrapped up heel sandals and hoop earrings in a golden hue — because that's the perfect way to jazz things up.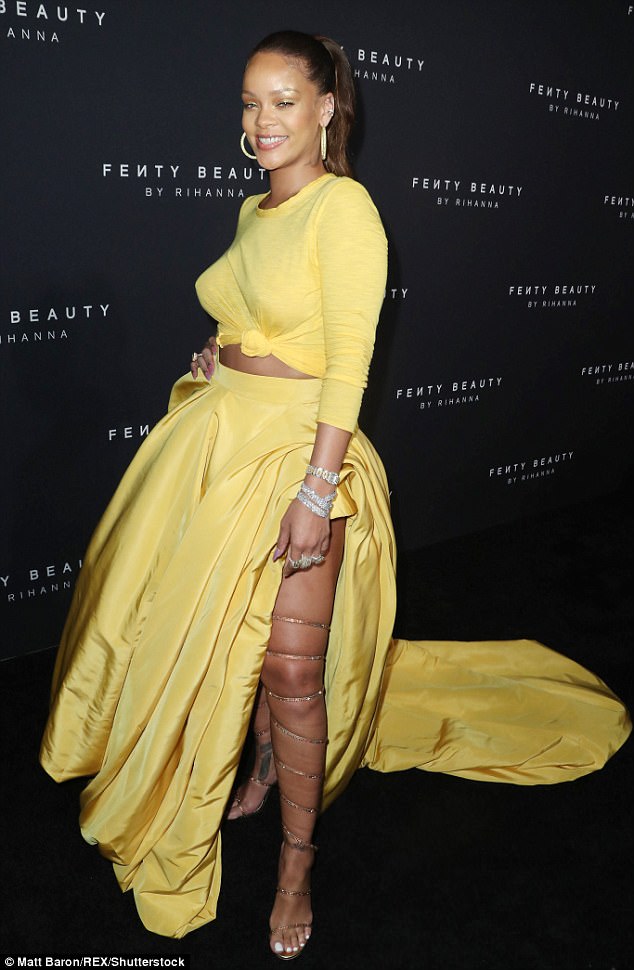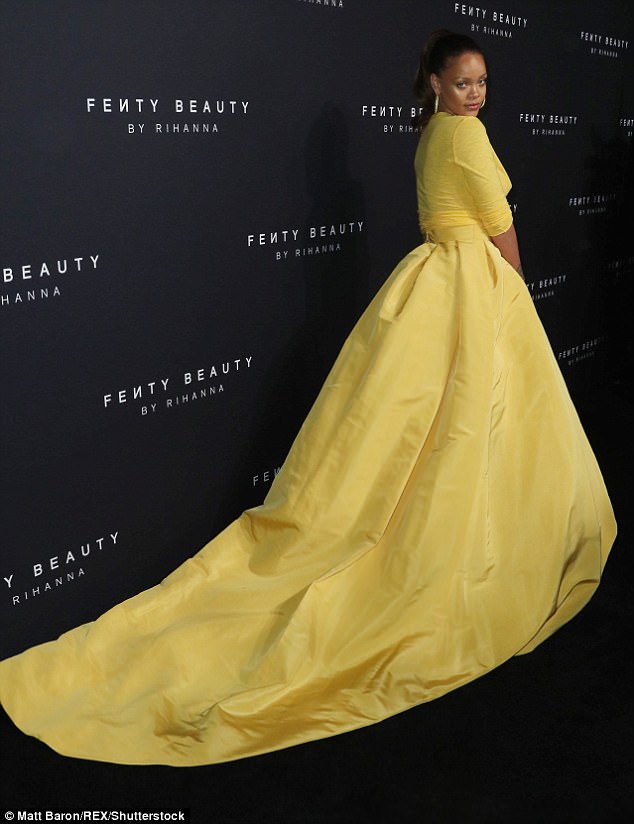 Meanwhile, before the event, the hitmaker was pictured making her to a chauffeured car in a seriously plaid oversized blazer teamed with a pair of matching high heels. The look was so Rihanna as she wore it with no pants trouser on.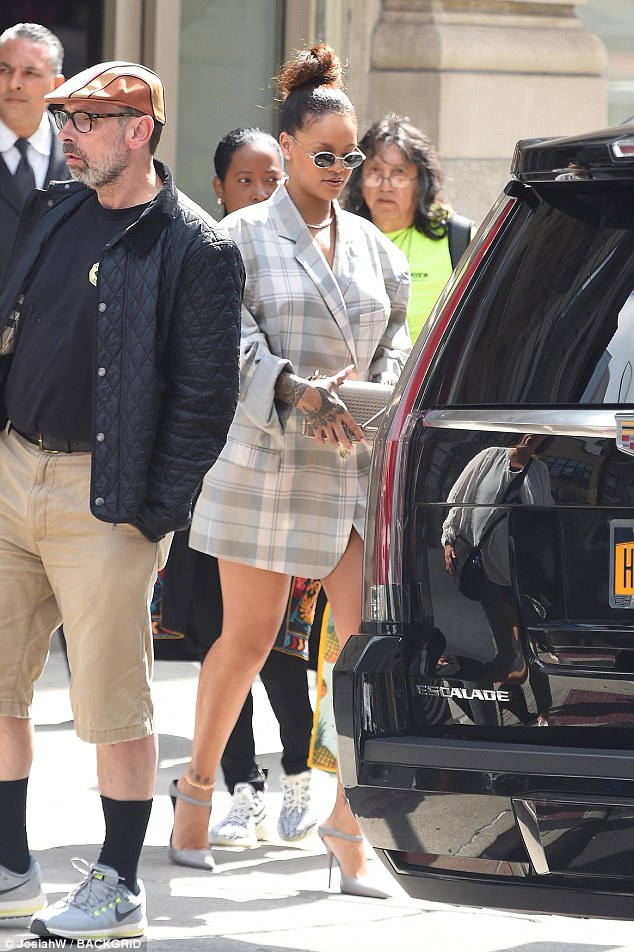 As for the Fenty beauty collection, it is reported that Rihanna "decided to launch without any palettes, eyeliner, mascara, or lipstick," just so you know. But there is a lip gloss, 6 powder highlighters, match stix, concealer & highlighter brush, precision makeup sponge, soft-focus primer as well as the ultimate liquid foundation in groundbreaking 40 shades, and more.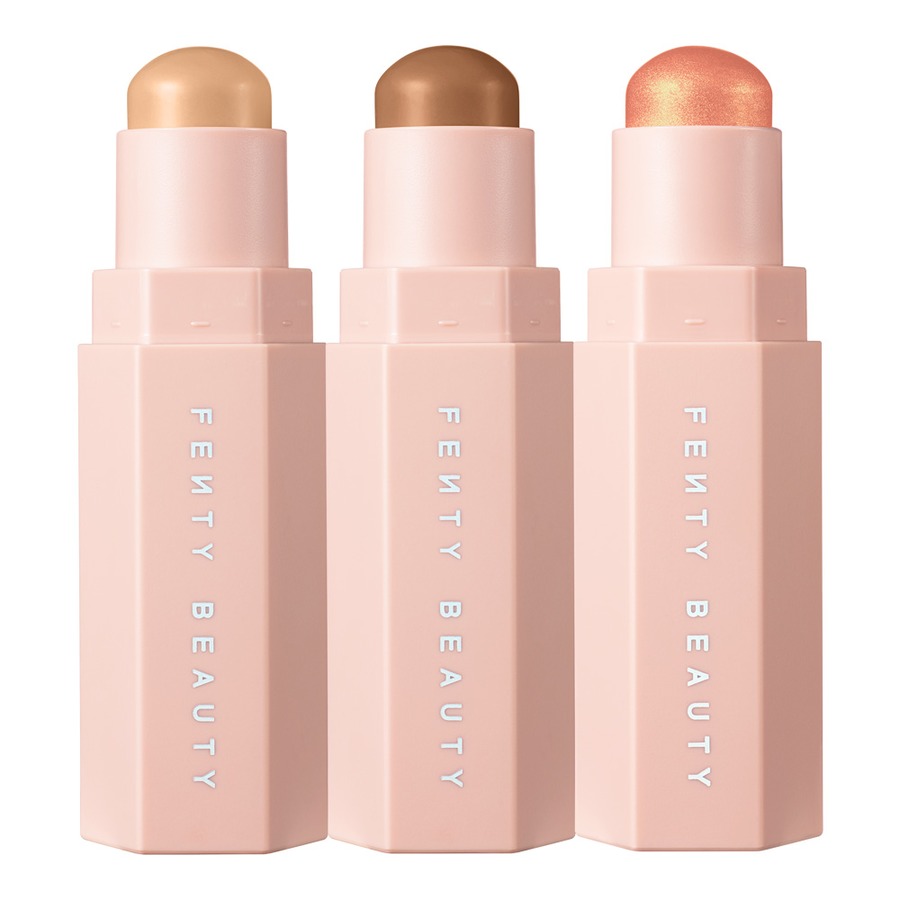 According to her,  "The biggest challenge was making sure that each product covered all skin tones, and it was a challenge I was up for," she told Bazaar at the launch. "I didn't care how long it took, I was going to make sure that we covered most skin tones. Diversity and inclusivity are important to the brand. I hope that fans, makeup lovers, and makeup artists feel that." 
Rihanna's Fenty beauty retails between $15 – $80, and the best part? You can now shop them online at Sephora here.
[otw_shortcode_button href="https://twitter.com/fashionpolicing" size="medium" icon_position="left" shape="round" target="_blank"]Follow us on Twitter![/otw_shortcode_button]