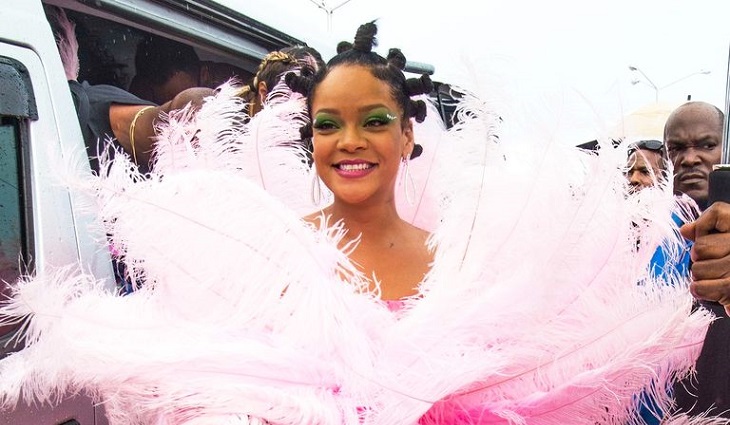 Attending the Crop Over festival in Barbados is an annual event for Rihanna, and we can always count on her to be festively dressed for the occasion. This year, Rihanna was a real-life Queen of feathered dress — or, at least, she looked like one during her arrival at the island's annual harvest festival.
The singer was pictured making her arrival in a massive pink feathered mini dress, with coordinating jewel-encrusted heels and her hair styled in Bantu knots, creating a dramatic, festively-appropriate look.
She added a touch of extra sparkles with diamond earrings, bracelets, as well as the finishing touches with a lime green eye shadow.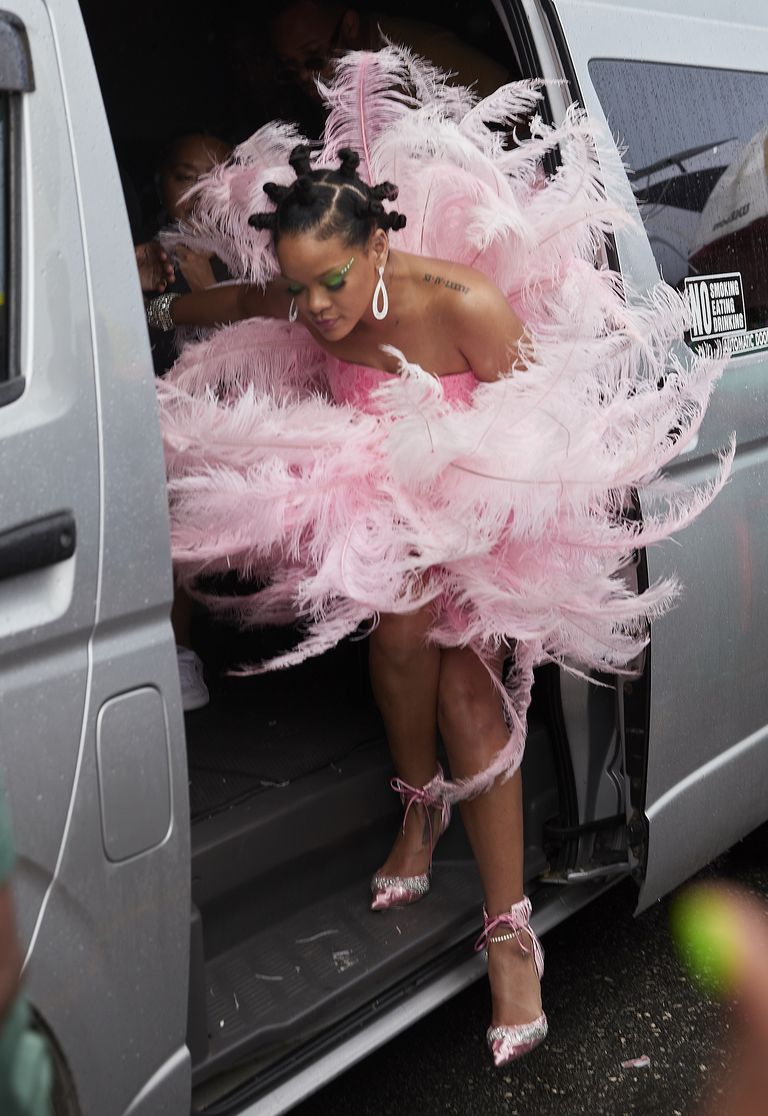 Photo: Splashnews.com
Considering her previous appearances at the Crop Over festival,  this year appears to be the first time RiRi opted for a modest fashion. Although she missed the annual event last year, it'd be hard to forget her elaborate jewel-encrusted bikini, finished with pink and green feathered wings ( a la Victoria's Secret Angels) in her 2017 appearance.
RiRi has always been a major player in the three-month-long Crop Over event, and she always arrived like a goddess just like when she touched down at an airport in Barbados, looking impossibly chic in an all-black ensemble. Her look consisted of a front-tie blouse with oversized billowing sleeves, coordinated with a wrap skirt and a pair of coveted heeled sandals.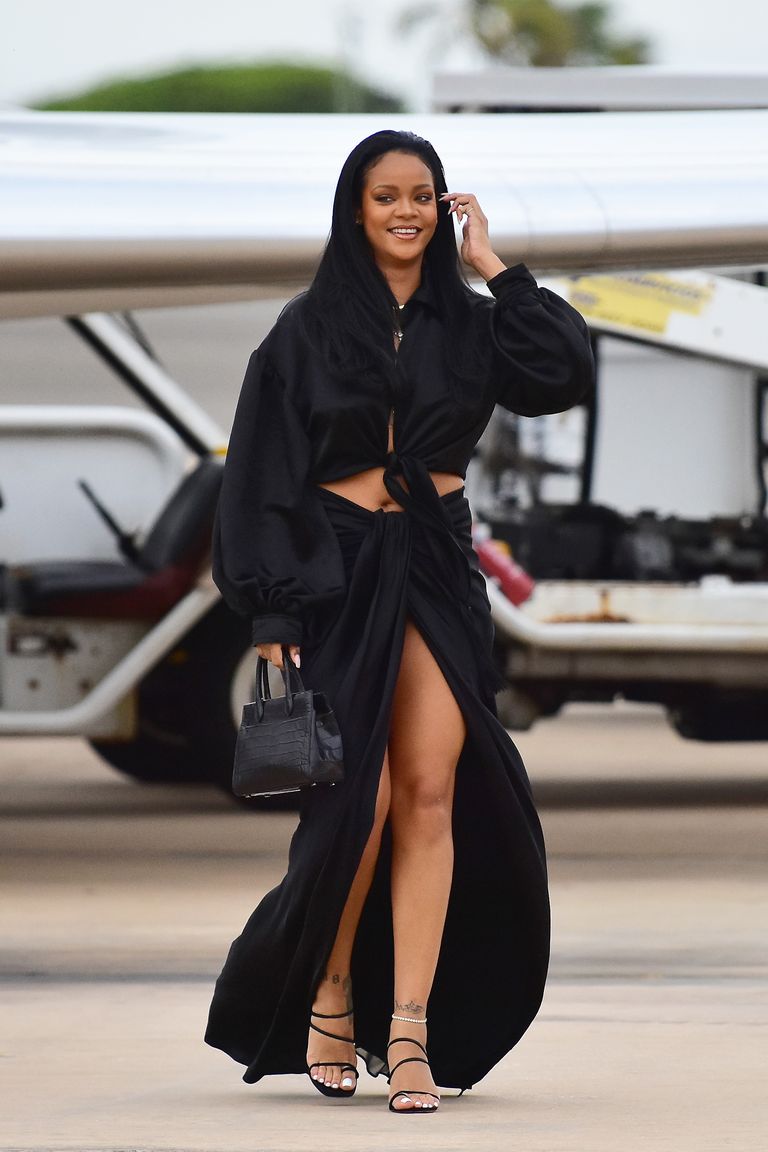 Photo: MEGA
Chic!