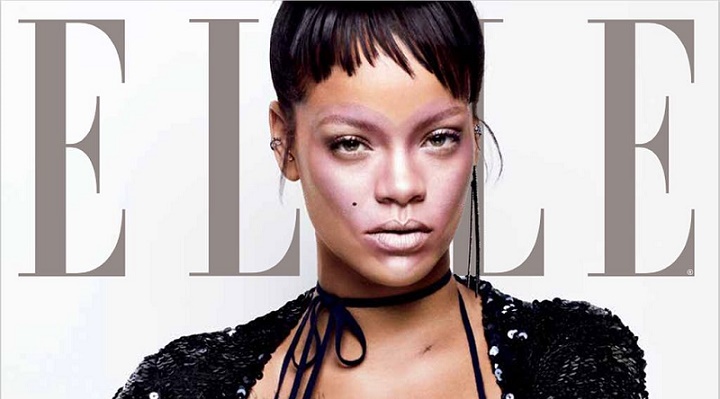 You already know a handful of mind-blowing things about Rihanna — from her musical career, her high-ranking status in the fashion industry as well as her new foray in beauty. But there may be some few interesting things you've never heard of the superstar that you definitely want to. Rihanna, who just launched her Fenty beauty collection last night is the latest cover of Elle magazine, making her 6th cover so far with the media giant. 
In the accompanying interview, RiRi really said some never-heard-before things about herself. Like, for instance, she was asked where she would want to be if she has the opportunity to disappear and reappear anywhere in the world. And she answered saying, she'd go back to ten minutes before she lost her virginity. 
She was also asked the first time she wore a lipstick: "Lipstick always got me in trouble. Whether it was at home as a kid, or my early teenage years in my career, I always had the urge to wear it. So I broke all those rules. Now lipstick is like my li'l secret weapon!" she told Elle. 
On the craziest thing she's ever done or tried for beauty: "A corset! I'd do it again, though. I'd wear it every day if I could make it out alive!" she said. 
The cover spread is all about celebrating the global launch of her Fenty beauty collection. Catch a glimpse below: 
Instagram/badgalriri
Instagram/baggalriri
Instagram/badgalriri
[otw_shortcode_button href="https://twitter.com/fashionpolicing" size="medium" icon_position="left" shape="round" target="_blank"]Follow us on Twitter![/otw_shortcode_button]