As one of the unpredictable trendsetters out there, we love it when Rihanna does something spanking new. No one relies on the thick arches quite like the singer but what a stunning photoshoot as she graces the September issue of British Vogue while ditching her eyebrows.
Shot by the talented Vogue photographer Nick Knight, Rihanna models an array of stunning and quite dramatic avant-garde looks, which includes two ruffled and textured ensembles complete with eye-catching floral headpieces.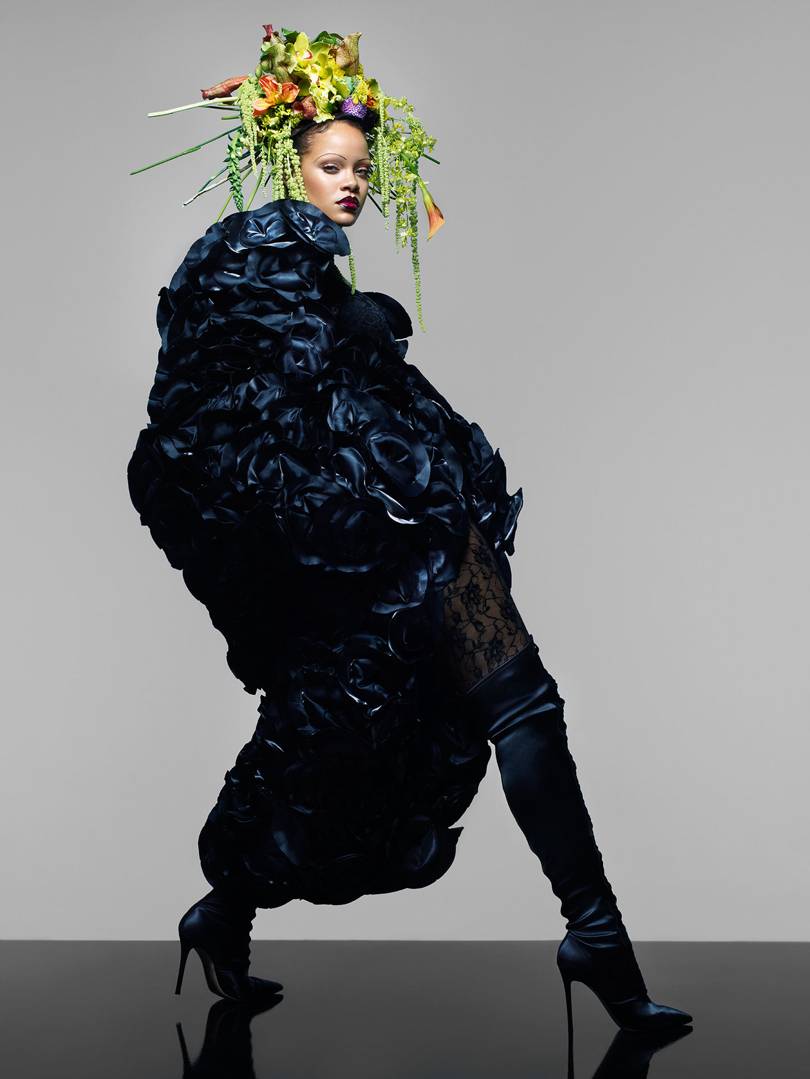 Nick Knight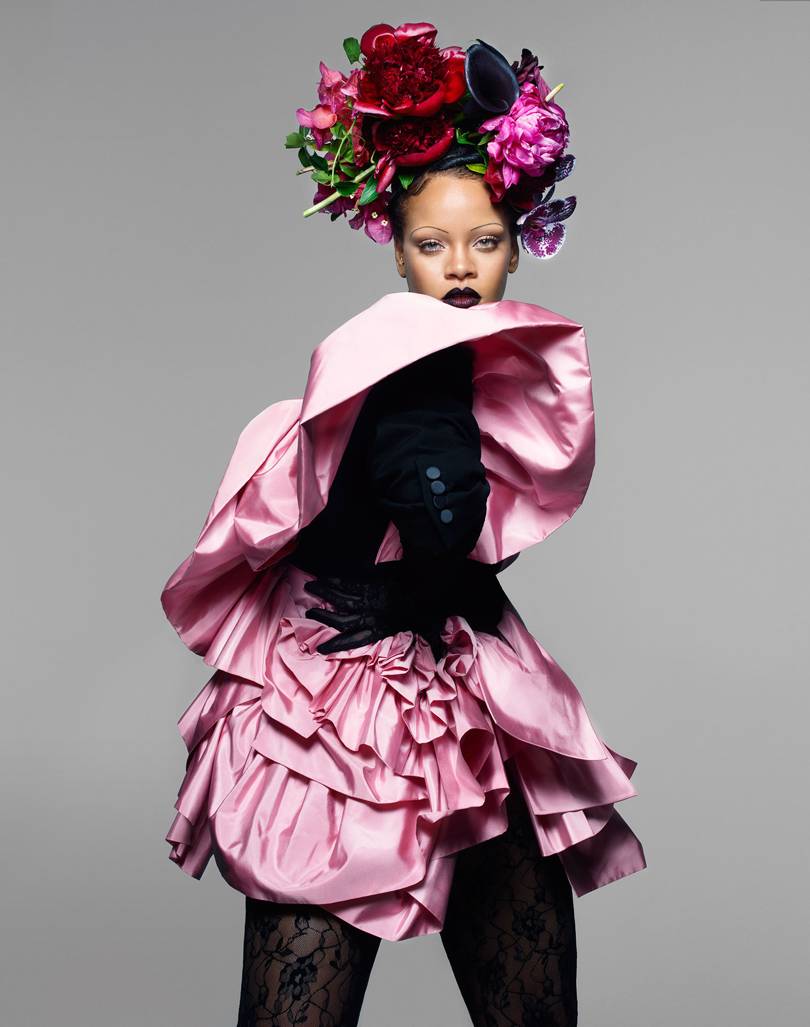 And if you're a beauty addict like some of us you can't help but be drawn even more to the fabulous shoot as she raises her beauty quota with super luscious lips, pencil-thin brows, and the perfect makeup.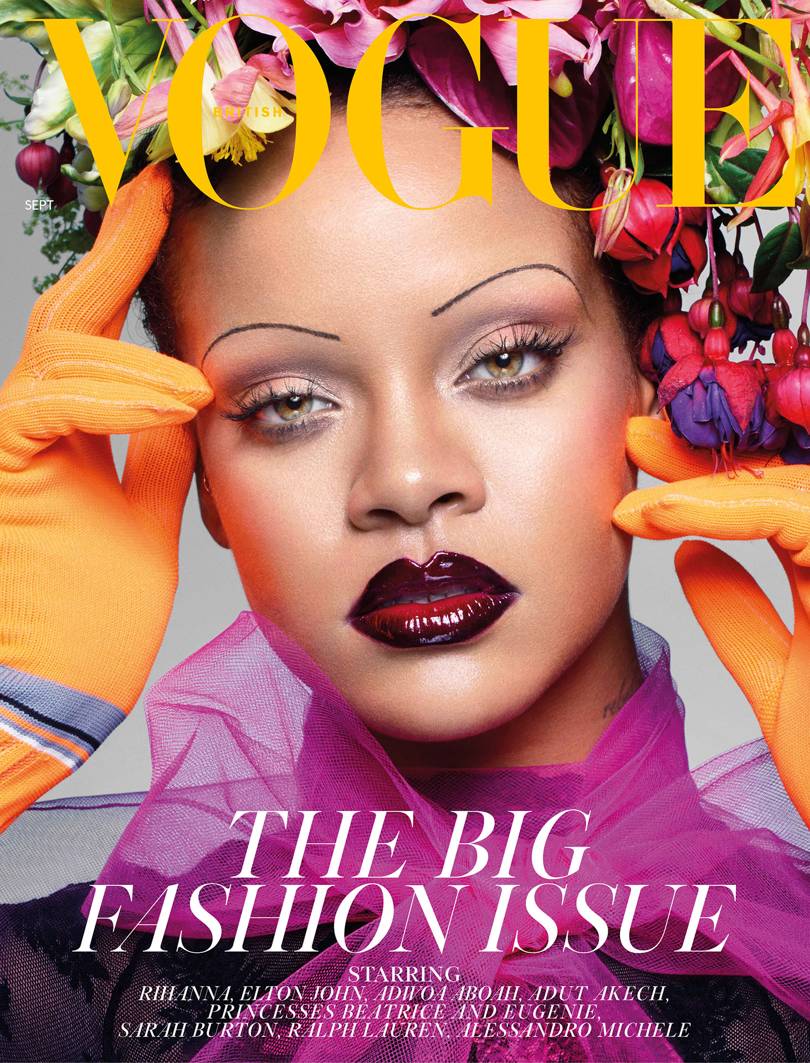 While it is glaringly obvious the businesswoman seems to be adding more weight by the day, she made known that going back to the gym is the next thing on her to-do list. "I don't know, maybe it's because I'm 'thicc' now," she told the magazine in an interview. "I don't know. I'm about to get back into the gym and stuff, and I hope I don't lose my butt or my hips or all of my thighs. I'll lose some but not all. And I think of my boobs, like, 'Imma lose everything, everything goes!' But, you know, it comes with a price. You want to have a butt, then you have a gut."
Having jumped from one relationship to the other in the past, the 30-year-old has learned more than a thing about dating. "I get a lot of boy-advice questions," Rihanna told British Vogue. "I think a lot of people meet people and then they're dating the idea of what the person could become, and that person never shows up and then they're just mad disappointed. A person can always get better, they can always get worse, but you've got to be fine with what you met them as."
To read her complete interview, the September issue of British Vogue will be available on digital download and newsstands on August 3rd.