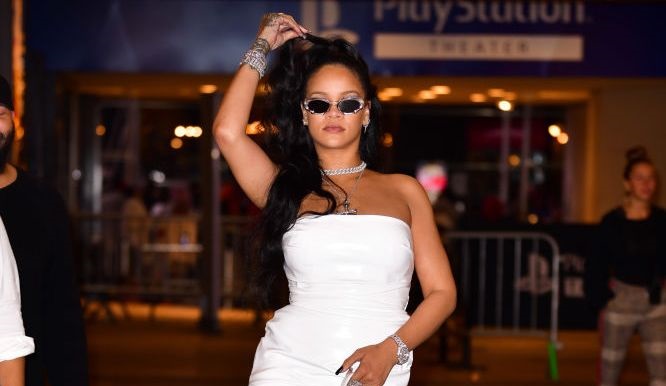 If you want to stand out sartorially, one way to do it is by embracing the one-tone dressing trick. It's not just another level of sophistication but a styling trick that we all need to adopt. 
Rihanna sure knows how to up the glam factor. Making her entrance at the 2019 Porcelain Ball in New York City over the weekend, the singer showed her fabulous figure in a white bodycon strapless dress, accessorized with a matching handbag, silver necklace, and a bunch of bangles.
Of course, being the founder of a luxury fashion house means you can get your hands on all the best pieces. The singer also added to the look a pair of Fenty T-heel sandals, a square toe stiletto heel with holographic embossed leather from her own label.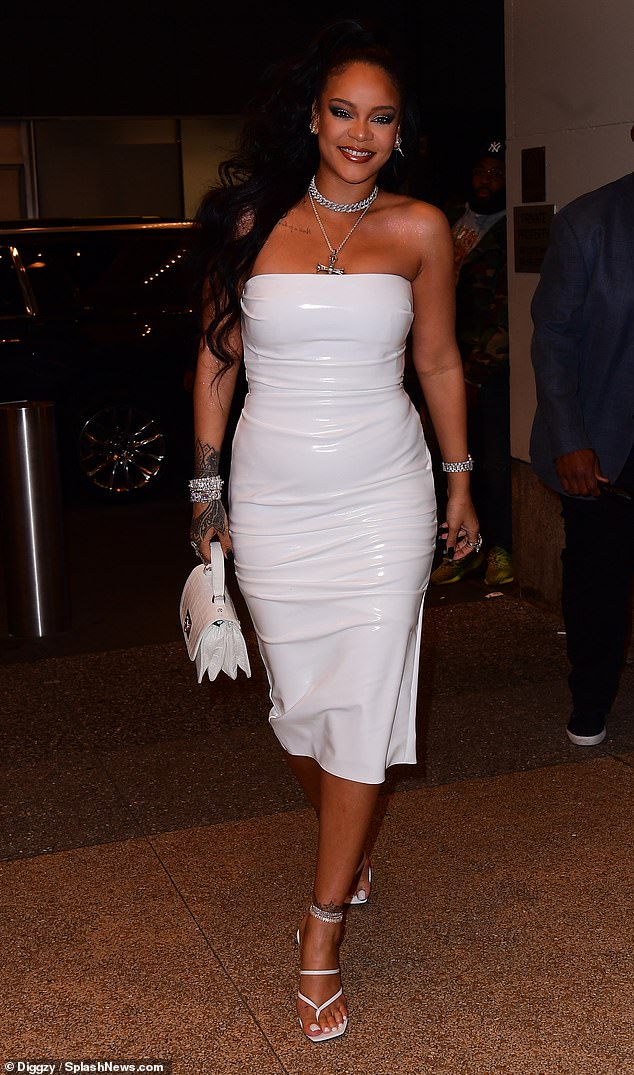 Meanwhile, the swanky event was organized by the House Of Miyake-Mugler and co-sponsored by the pop superstar's Fenty Beauty cosmetics brand. She has however been busy in the city promoting her upcoming book, Rihanna — a visual autobiography she revealed that will feature her never-before-seen photos from her childhood in Barbados to the present day.
"Looking back at these times in the book, I'd tell my younger self to take more vacations then because there's hardly any time now," she told Billboard at her book party held last week Friday at the Guggenheim. "I've worked so much and so hard, consistently, even when I was young. I never saw the day I could take a break, and now it's even more crazy. I can't believe there was a time I only did music. Now, any little chance I can even get three hours to myself, I take it and I appreciate it. It was all worth it, though."
Nice!