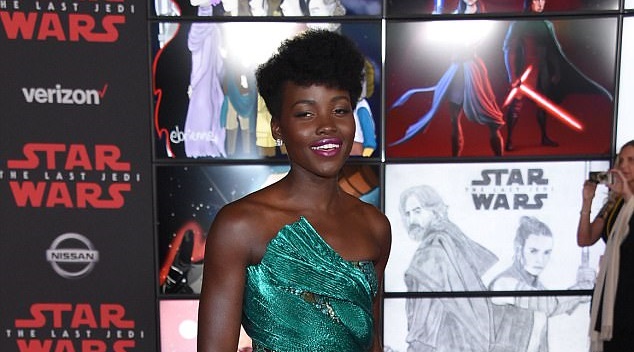 For quite a number of times, we've heard the mantra that 'black is beautiful' but in a while, no one has really embodied this saying quite like Lupita Nyong'o. She's ever known for her inimitable sense of style be it her hairstyling or her wardrobe choice.
Stepping out to the world premiere of the Star War: The Last Jedi in Los Angeles, Lupita Nyong'o looked drop dead gorgeous in an eye-catching emerald dress from a London-based designer, Michael Halpern.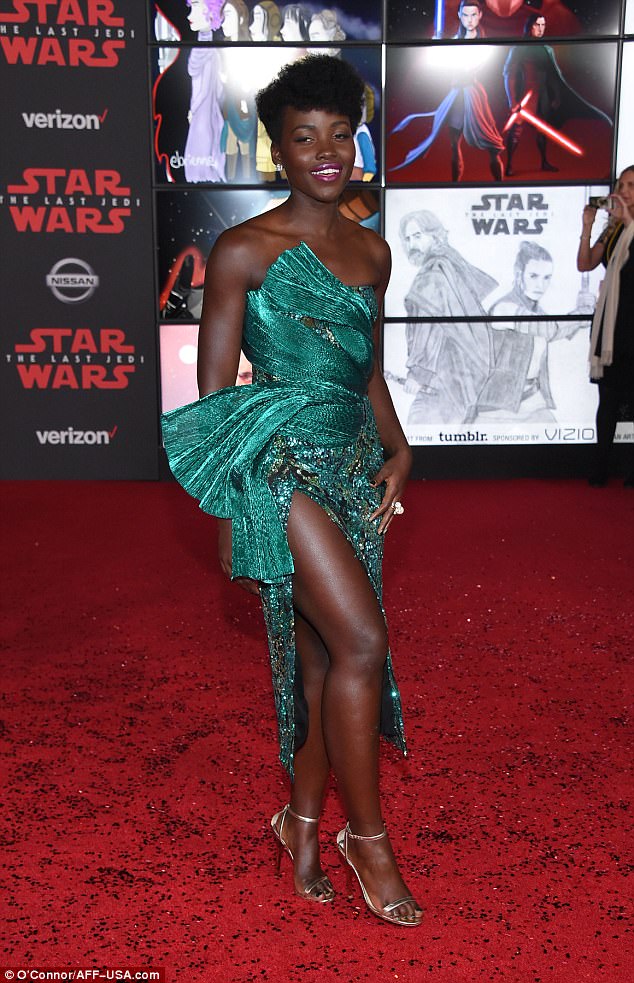 Featuring a thigh-high slit and a look-at-me sparkling material, the design was then finished off with a strapless cut and unexpected deconstructed detailing. It's got a real Star Wars feel to it and what better place for it than on the red-carpet. Naturally, Lupita pulled it off with total aplomb while accessorizing with gold metallic heeled sandals and diamond earrings.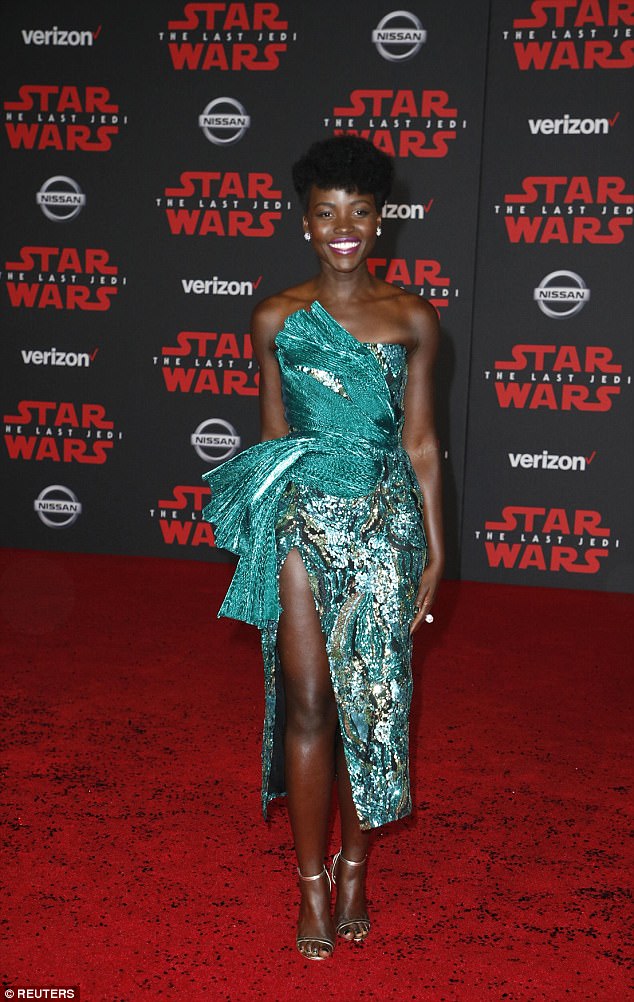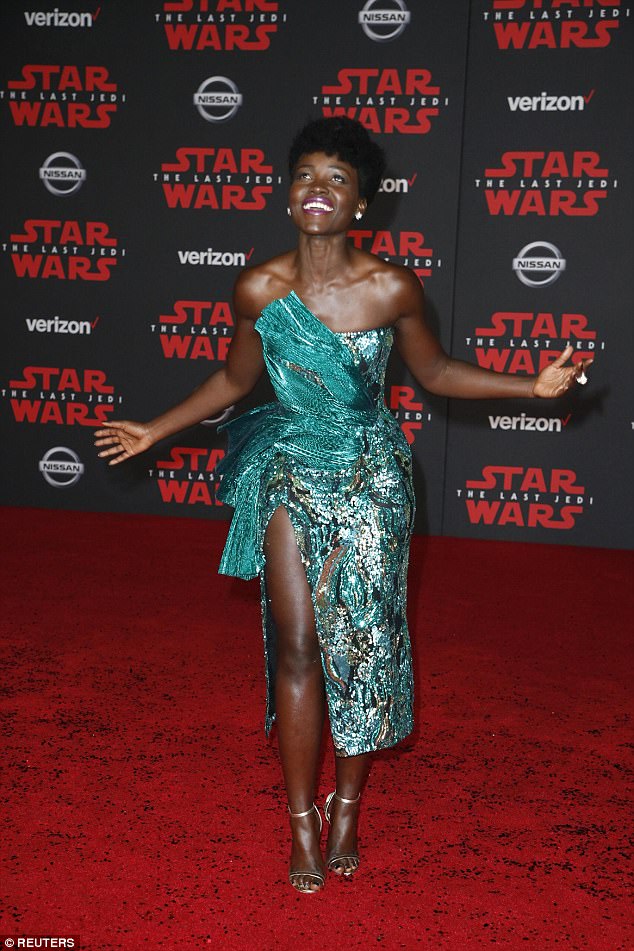 Her makeup and hair were another centers of attention as she added a splash of color with romantic fuchsia lips which of course, complemented her kinky hair. 

If ever there was a dress to feel like the true African queen in, it's this one.