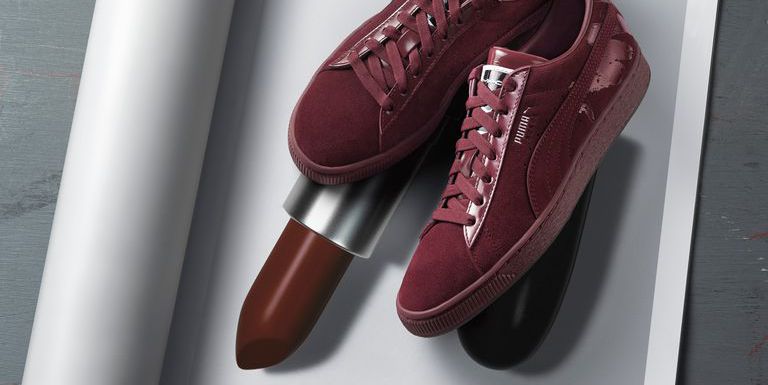 When one of the top beauty brands is collaborating with a footwear brand, of course, you wouldn't expect anything less. While you're used to matching your shoes to your favorite tote bag,  you are right to wonder what Puma x MAC's collaboration is all about. Well, the two key players in the beauty and fashion industry are partnering to release kicks that will match your lips, and we have to say, we're pretty impressed with the collab.
The release will offer suede sneakers from Puma which will represent the three of M.A.C's bestselling lipstick shades in peachy neutral hue, traffic-stopping red, and eye-catching burgundy: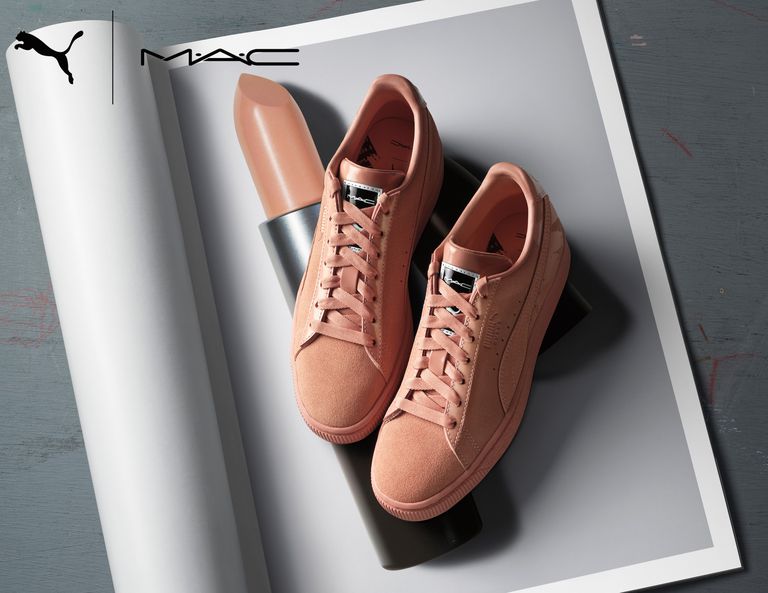 MAC COSMETICS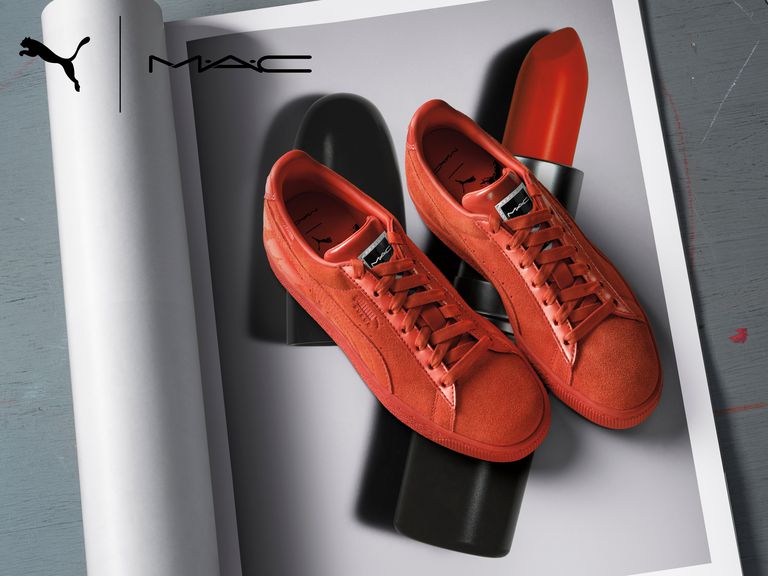 MAC COSMETICS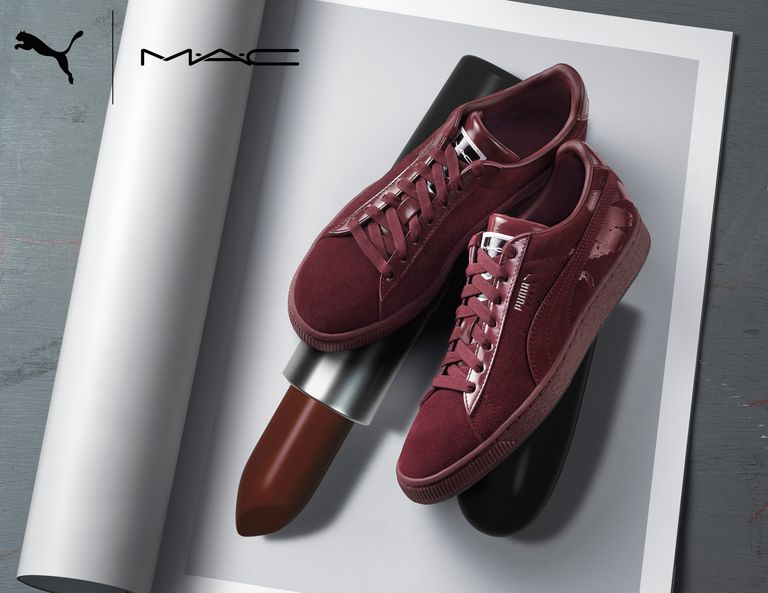 MAC COSMETICS
MAC calls the collaboration 'all time' as the beauty brand made the announcement on it's Instagram page. "Kicks that match our lips?! YES PLEASE 👟💄 ," the brand wrote. "M•A•C has joined forces with @puma @pumasportstyle to create limited-edition suede sneakers inspired by our iconic Lipsticks Lady Danger, Créme d'Nude and Sin! #PUMAxMAC#FORALLTIME
Set to be released in May, a pair of the sneakers will retail for $90 with $19 for the M.A.C's lipsticks. And upon the release, the shoes will be available online on puma.com and in select stores, while the lipsticks can now be purchased on  maccosmetics.com.