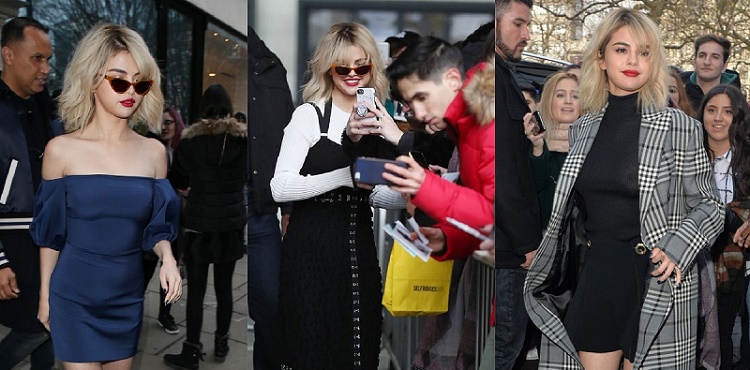 Selena Gomez has had a busy day in London yesterday. She was out and about in town doing a press tour where she later joined other fashionable celebs on the red carpet at British Fashion Awards. But whilst it looks like the tour pretty went well, it was the perfect excuse for the singer to show off her fashion credentials. We are not talking about one, but six (6) incredible outfits in a day.
Gomez started the day off in this off-the-shoulder blue minidress by Cushnie et Ochs and a pair of Tura cat-eye sunglasses: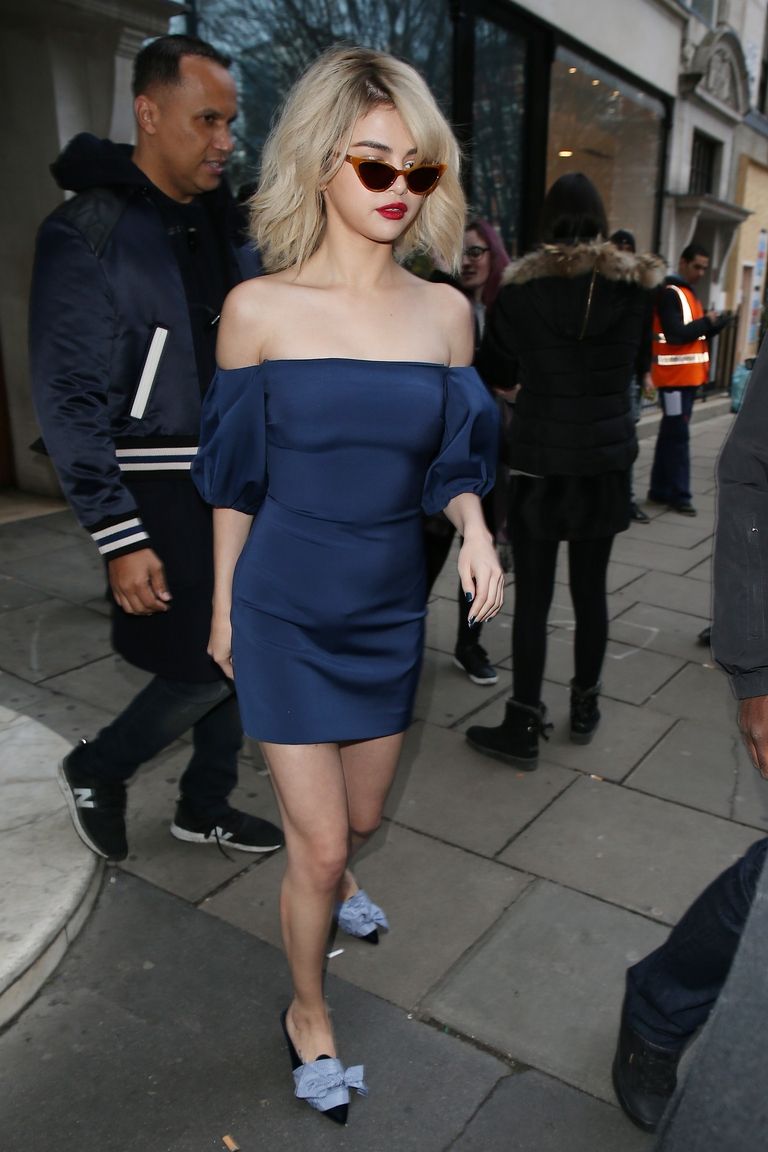 Getty Images
For an appearance at BBC Radio One, she wore this black and white look: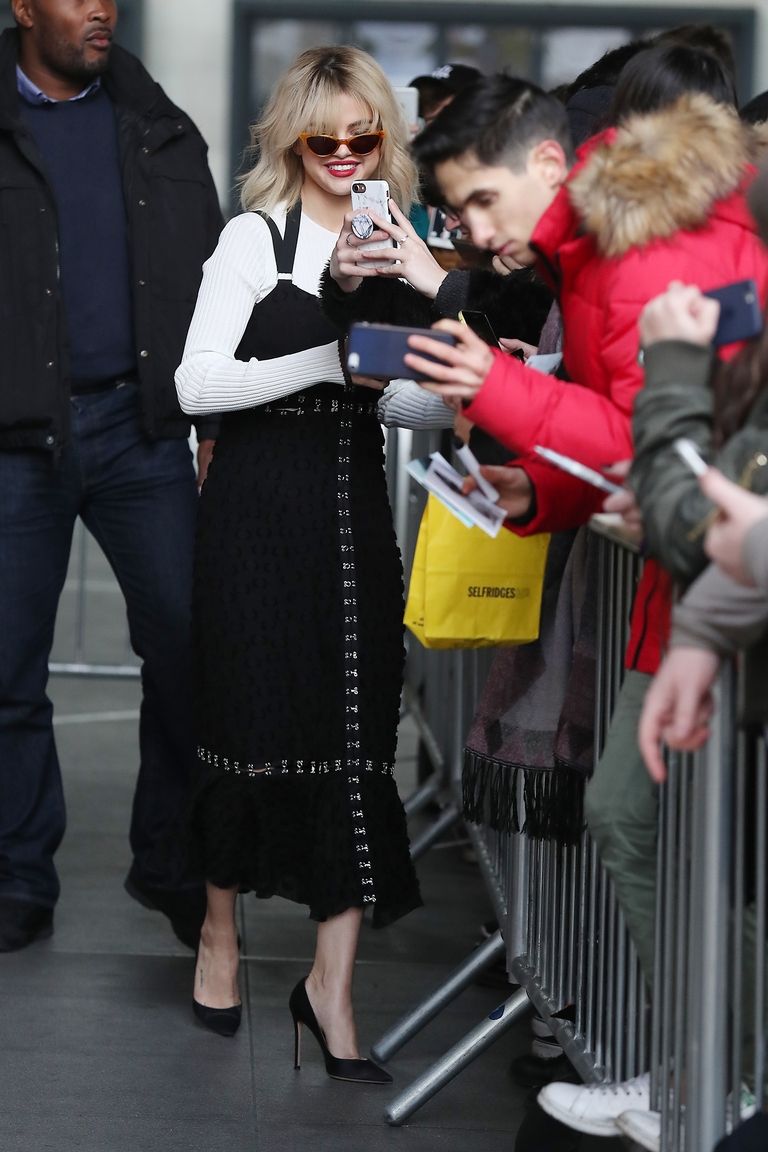 Getty Images
She was also pictured at Kiss FM Studios wearing a lovely floral dress with Mansur Gavriel slip-on slippers: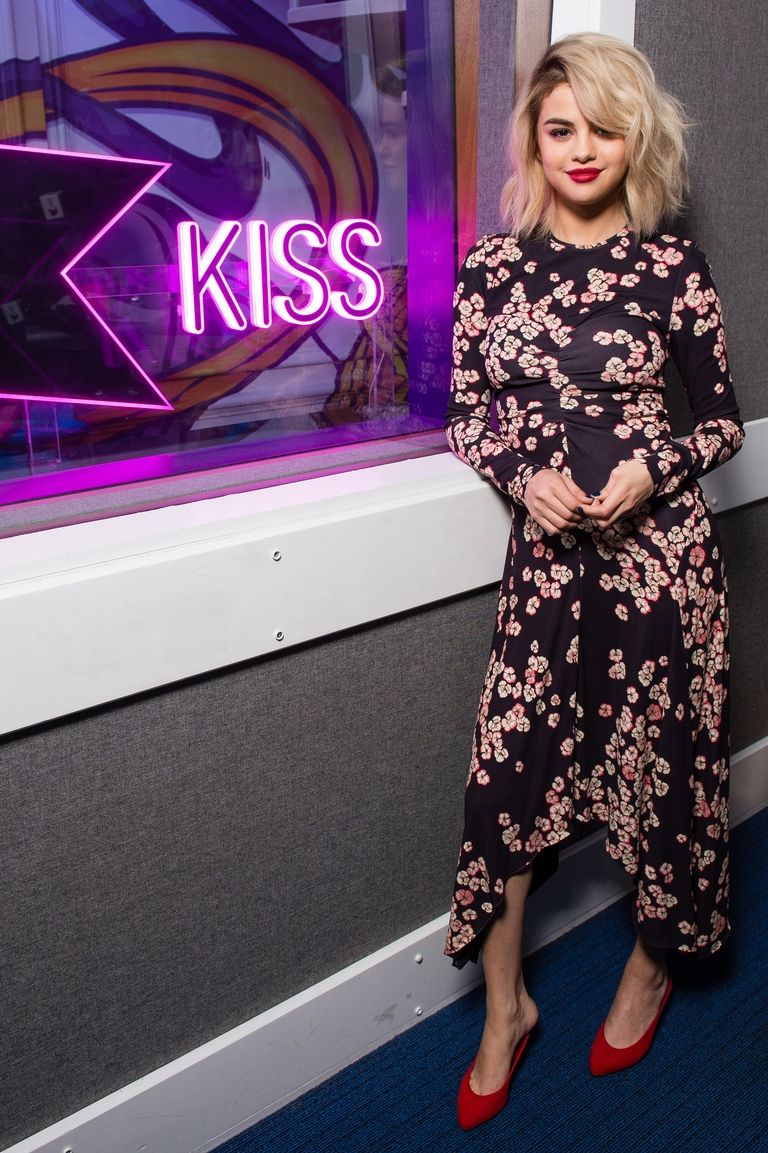 Getty Images
While she managed to whip through different items of clothing, her lips remained the same with one hue of bold red. Here she is sporting a covetable plaid jacket, turtleneck sheer top, and a mini skirt: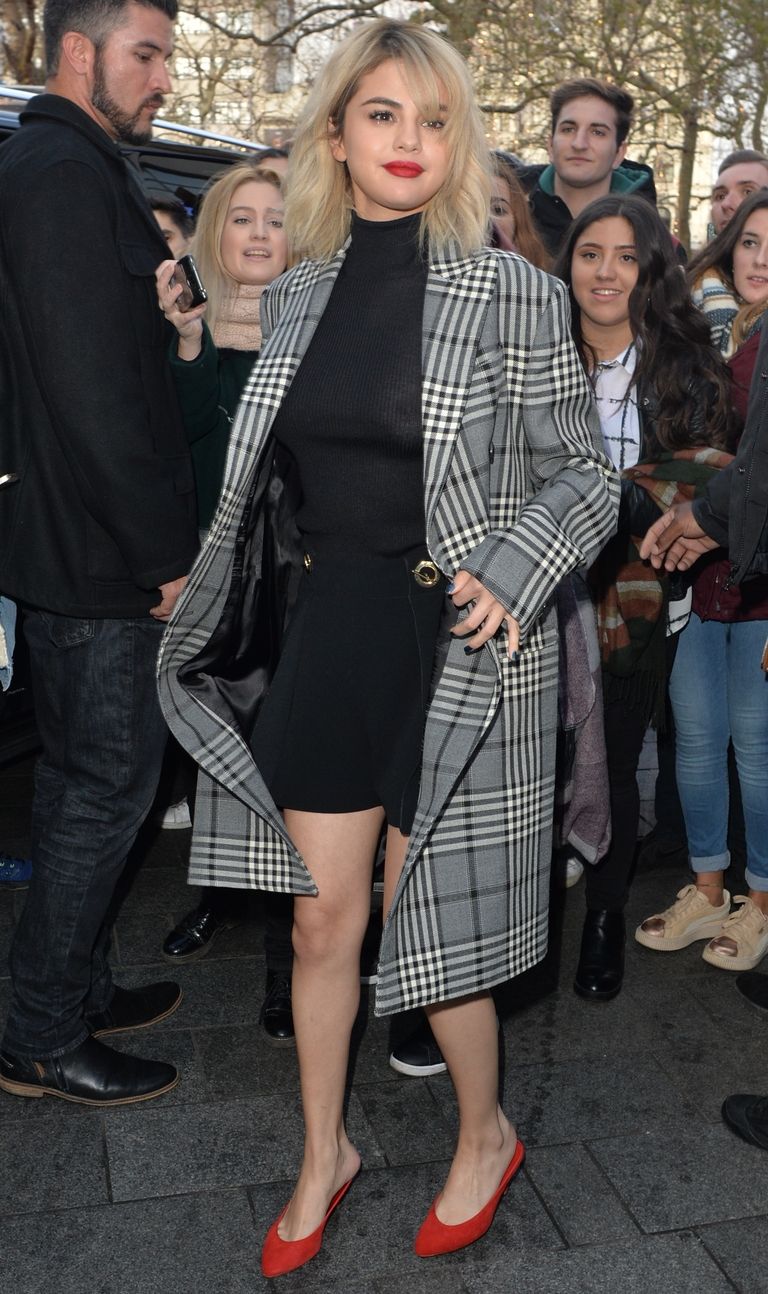 Getty Images
And Gomez arrived at her hotel to round up her tour where she quickly changed to a gorgeous creamy gown by Coach for the British Fashion Awards: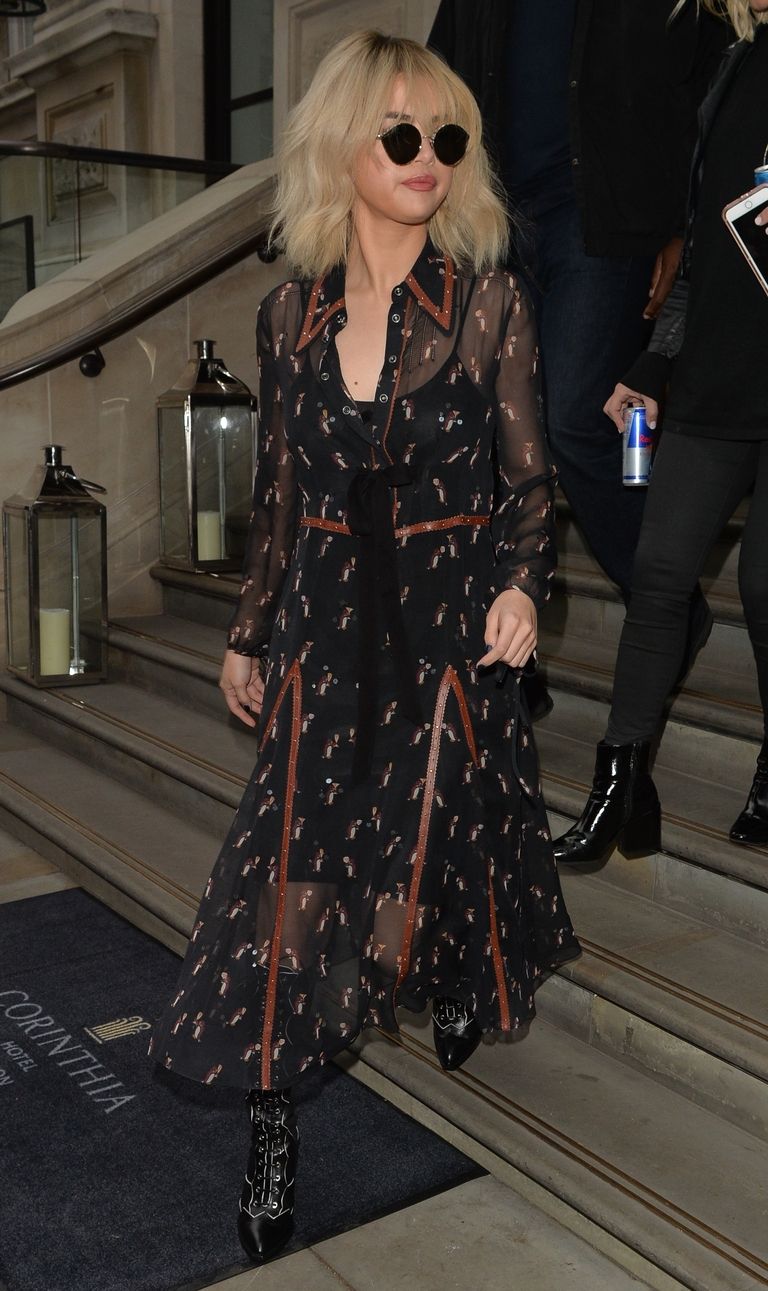 Getty Images
Getty Images
If all the fashion parade isn't a fashion week for Gomez, we can't think of any other thing.