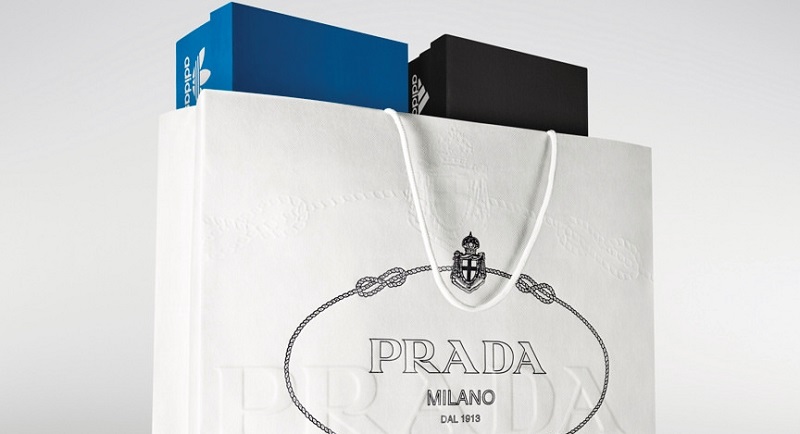 Adidas is no stranger when it comes to major collabs. In recent years, the sportswear giant has tapped big names in the industry including American rapper Kanye West, basketball bigwig James Harden, and David Beckham. Now, the brand is cooking up some special collaboration with Prada.
Prada first announced the collaboration with a teaser on Instagram."#Pradaforadidas @adidas @adidasoriginals. Coming soon," the Italian luxury label captioned a photo on its official page. The photo shows two Adidas shoeboxes of two colors that appeared to peek out of a white Prada shopping bag. Now, without being told, the two brands are definitely up to something and we can't wait to have a glimpse of the collection.
According to the reports going around, the collab was hinted last month on Twitter when its user @pyleaks tweeted the two brands would be releasing two sneakers "soon." The tweets revealed that "@adidasoriginals x @Prada will be dropping 2 shoes soon and the pairs will be known as Adidas Prada" in three colorways. 
https://twitter.com/pyleaks/status/1185232261618290696
At this point, there's no mention from the two brands when exactly the sneakers will be released or a clue of the price but whatever it is, this is one collaboration you'll definitely want to get your hands on. Stay tuned!