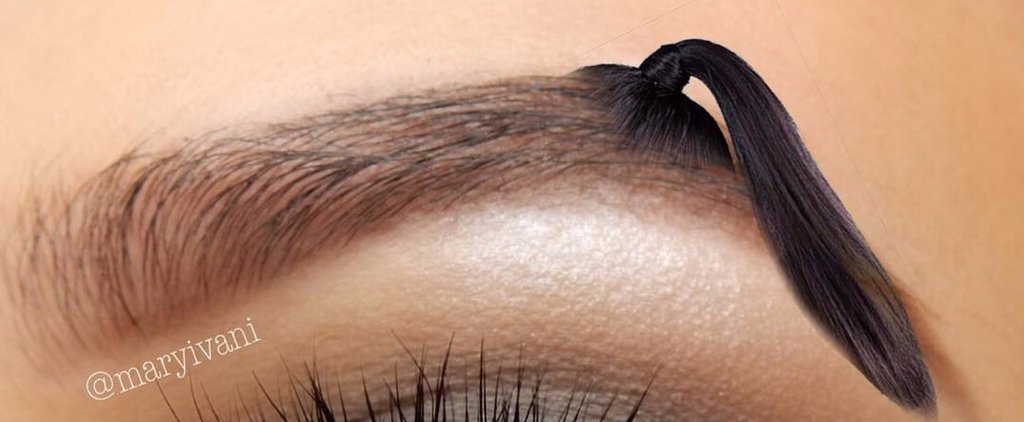 Another day, and another outrageously insane brow trend from 'Gram's beauty junkies. 
This time, the makeup artist is taking things to a whole new level. Now, you can wear your favorite ponytail hairstyle as well as ponytail brows at the same time. That's a joke, anyway!
A creative makeup artist, Mary Jane was beginning to be tired of the increasing unusual brow trends getting social recognition, so she went ahead to photoshop something you can hardly look away. Captioning the image, she wrote, "Gettin real tired of edited brows that get recognition."
But just imagine this brow is real, won't it make for an eye-catching beauty trend? While some commenters are actually cheering up the MUA for her creative work, some are really turning it down. Like, "What r u doing with your life lmao😂😂," one Instagram user wrote.
[otw_shortcode_button href="https://twitter.com/fashionpolicing" size="medium" icon_position="left" shape="round" target="_blank"]Follow us on Twitter![/otw_shortcode_button]