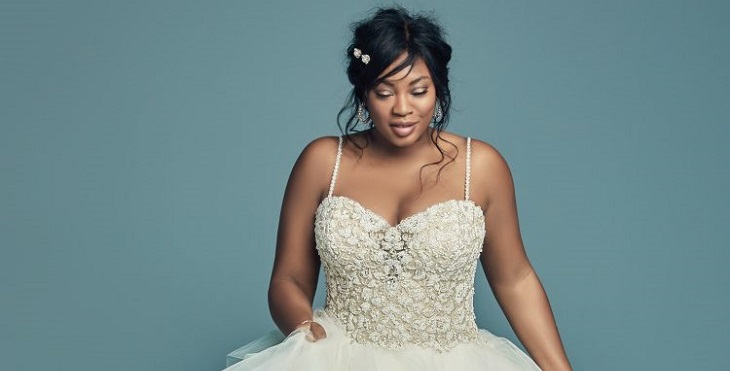 Shopping for the best and most elegant plus size gowns can indeed be very stressful and at times downright traumatic for a bride with a big body. We have heard about several horror stories of the brides who are going to choose their plus size gown for their wedding. They can face some horrible situations when they try such plus size dresses and they cannot able to find a perfect dress according to their body shape. Today, you can find some fashion websites where plus size dresses are readily available and you can choose the best dresses according to their fabric, color, and styles.
In order to avoid any kind of embarrassment while shopping for a plus size gown for your wedding, here are some useful tips that you must follow for the best results. Below are some of these useful tips which would help you to sit back, relax and have fun while you opt to shop for a plus size gown for your wedding.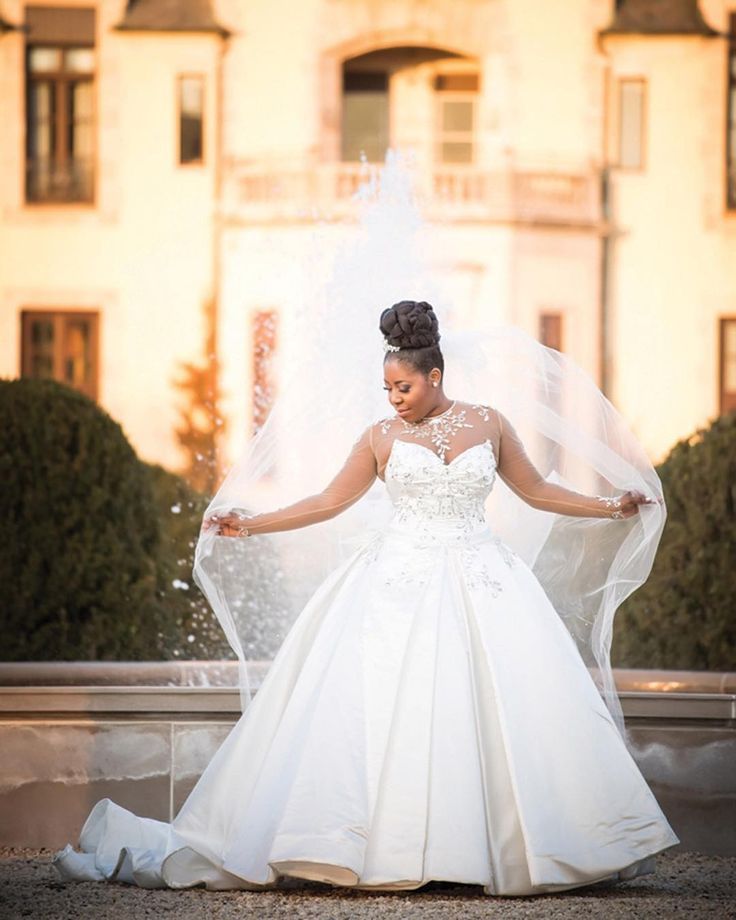 Pinterest
Call ahead
Most of the designer boutiques/studios usually stock sample wedding gowns/dresses for the brides and they have limited stocks with certain sizes. You cannot find the plus size well-fitted dresses in these retail outlets. So, in order to ensure that you have the availability of a larger size dress, you should ideally call ahead of your visit. The store would then make sure that they have adequate plus size sample styles for your trial. Else they can take the measurements and design a tailor-made dress for your wedding.
Finding a specialist
While you are in a lookout for the best plus size gown for your wedding, you need to consult with fashion designers who deal with the plus size dresses only. You should ideally look for someone who is completely knowledgeable and also would be excited to work with you on choosing the best outfit for your special day. You should keep this in mind that you are not only paying for the plus size gown but also for the salesperson's expertise. So, you should not hesitate to ask a lot of questions.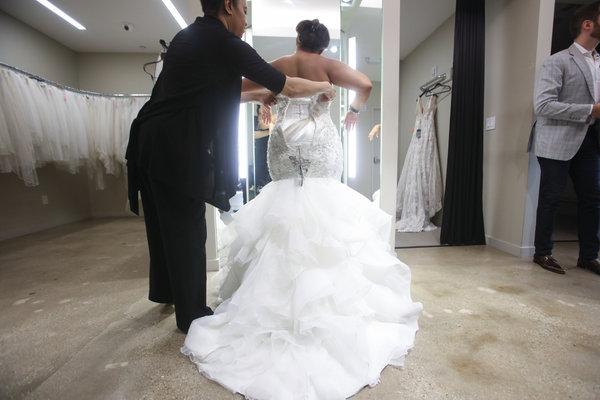 Pinterest
Ignoring the numbers
This is a fact that the pricier brands often use the "couture" sizing. So, this is obvious that your bridal size would be significantly higher as compared to what you usually dress. Thus, the best bet is just to ignore the numbers and focus completely on the overall fit and look of the plus size gown after having a proper trial.
Leaving your comfort zone
You must be having a perception that a particular style of gown looks the best on you but in case your stylist recommends some other style that would look gorgeous on you, then you should certainly give it a go rather than ignoring the same. You should always remember that she is an expert and you should always listen to her advice.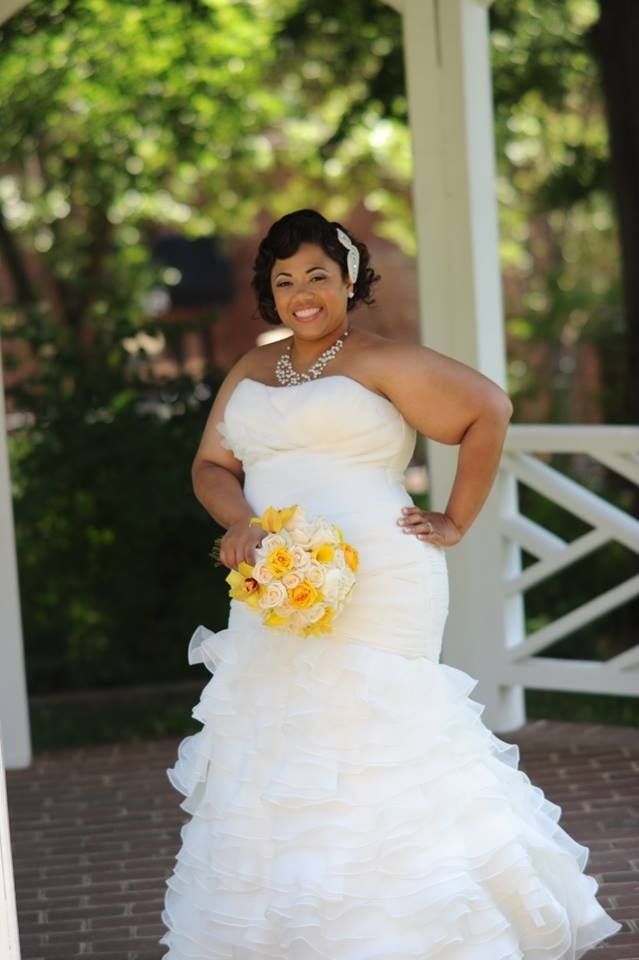 Munaluchi bridal
No need to wait on the weight
You should certainly adopt a healthy lifestyle so that you feel your best on the wedding day but you should not wait to lose the pounds in order to finalize the wedding style. So, what the experts suggest is to choose your wedding gown at least six to eight months before your wedding, and you will get ample time to design your dresses accordingly.
Opening image: Liris Crosse!