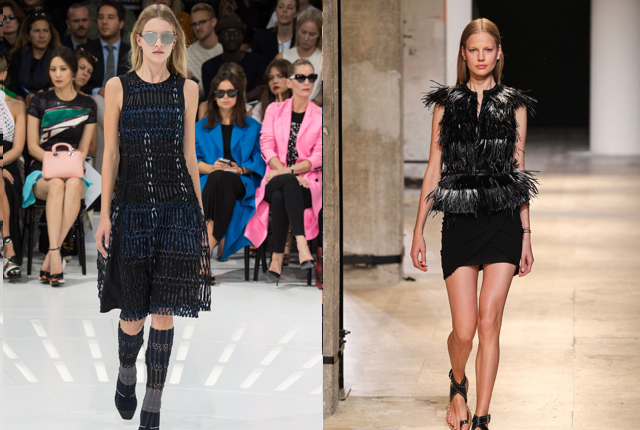 As usual, some big names in the fashion industry came out to play on day 4 at Paris Fashion Week. Christian Dior, Isabel Marant and Maison Martin Margiela among them.
Our favorites happen to be Christian Dior and Isabel Marant. Christian Dior has always been and will forever be a classic name in fashion. Like Chanel, it'll always be great, so in our eyes, it could do no wrong.
For spring 2015, Raf Simons presented a futuristic collection filled with white cotton smocks, floral jacquard, Bermuda shorts, linen coats and lots of texture. Simons was able to find the future in the house's past as the collection still upheld that classic Dior feel.Isabel Marant is always known for her country, laid-back collections that make dressing down look chicer than ever. For spring, she took inspiration from the works of artists Joan Miró and Antoni Tàpies, which led her to Africa as her main reference. Her collection included black and white graphic prints, sunset orange-colored pieces, rope treatments and her usual use of fringe. Our favorite looks were those that included raffia. This is for sure a collection we could see celebrities indulging in for a classic everyday look. [ via StyleBlazer]
Don't just go away, Click through below to see how other designers including Chalayan, Julien David and more added texture to their spring 2015 collections.