If sometimes it feels like you absolutely have nothing to wear while your closet is actually filled to the brim, you're not alone. Like we have said in the past, deciding on what to wear every morning is one of the hardest things in the world, unless you're a top figure where a team of stylists is paid to make the choice for you after a serious deliberation.
According to a study, "women spend 16 minutes every weekday morning deciding what to wear and around 14 minutes on a Saturday or Sunday morning." But with our latest outfit color ideas, getting out of the door might be in a jiffy. The trick? Get a notepad and make a color checklist of what you're going to be wearing every morning. Here, we've rounded up chic looks to inspire your next outfit color choice. 
1. Pink & white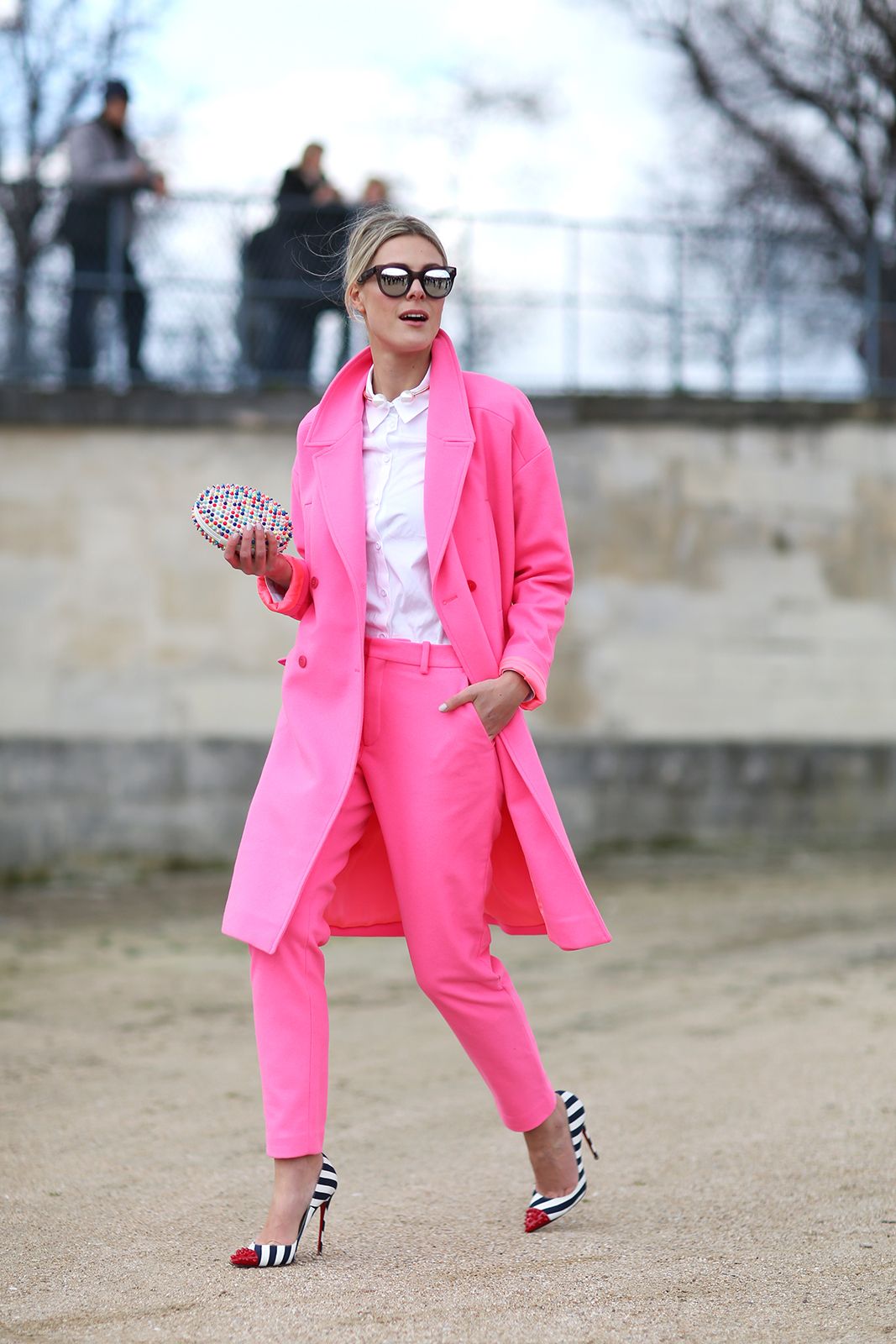 Photo unknown
Pink is actually one of the hottest color trends right now but take it to new heights with the addition of white.
2. Wine & white
Jadorefashion
3. Blue & green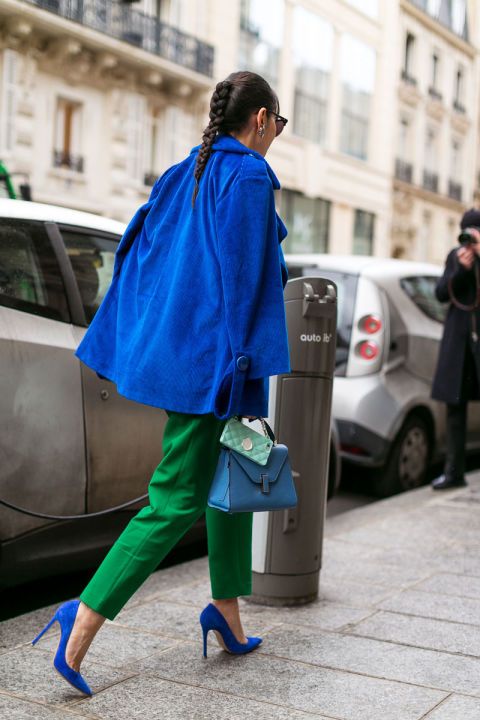 Photo unknown
4. Yellow & blue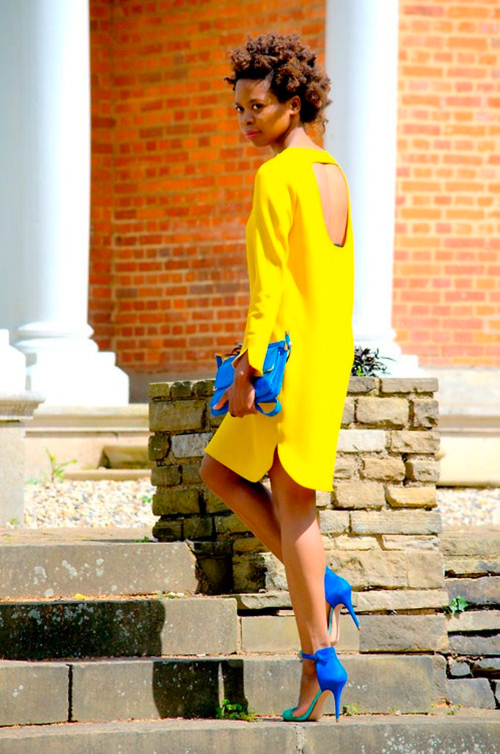 Photo unknown
5. White & yellow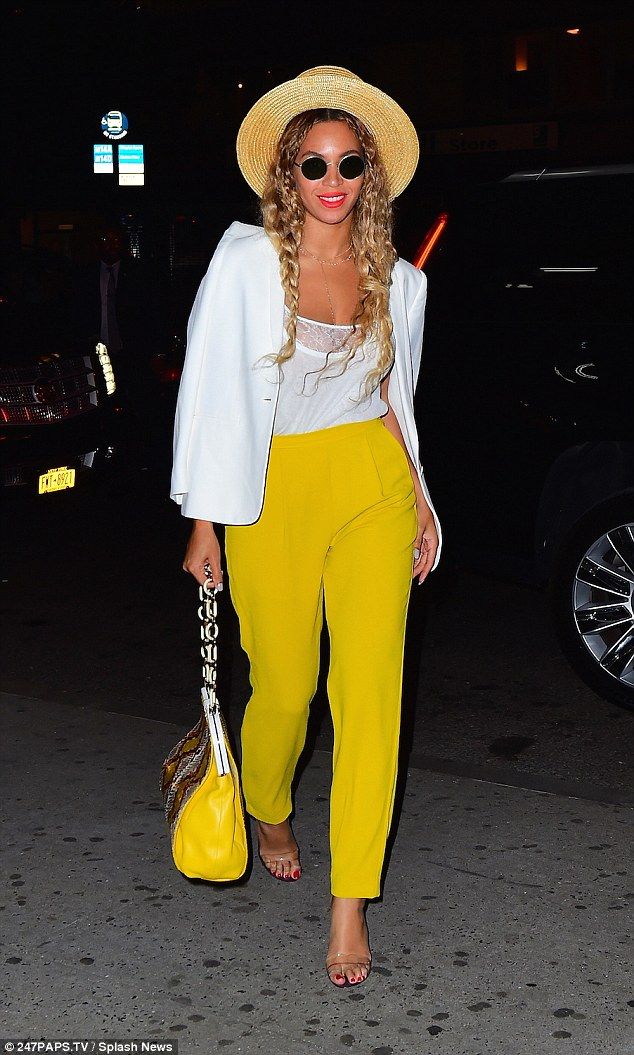 6. Purple & mustard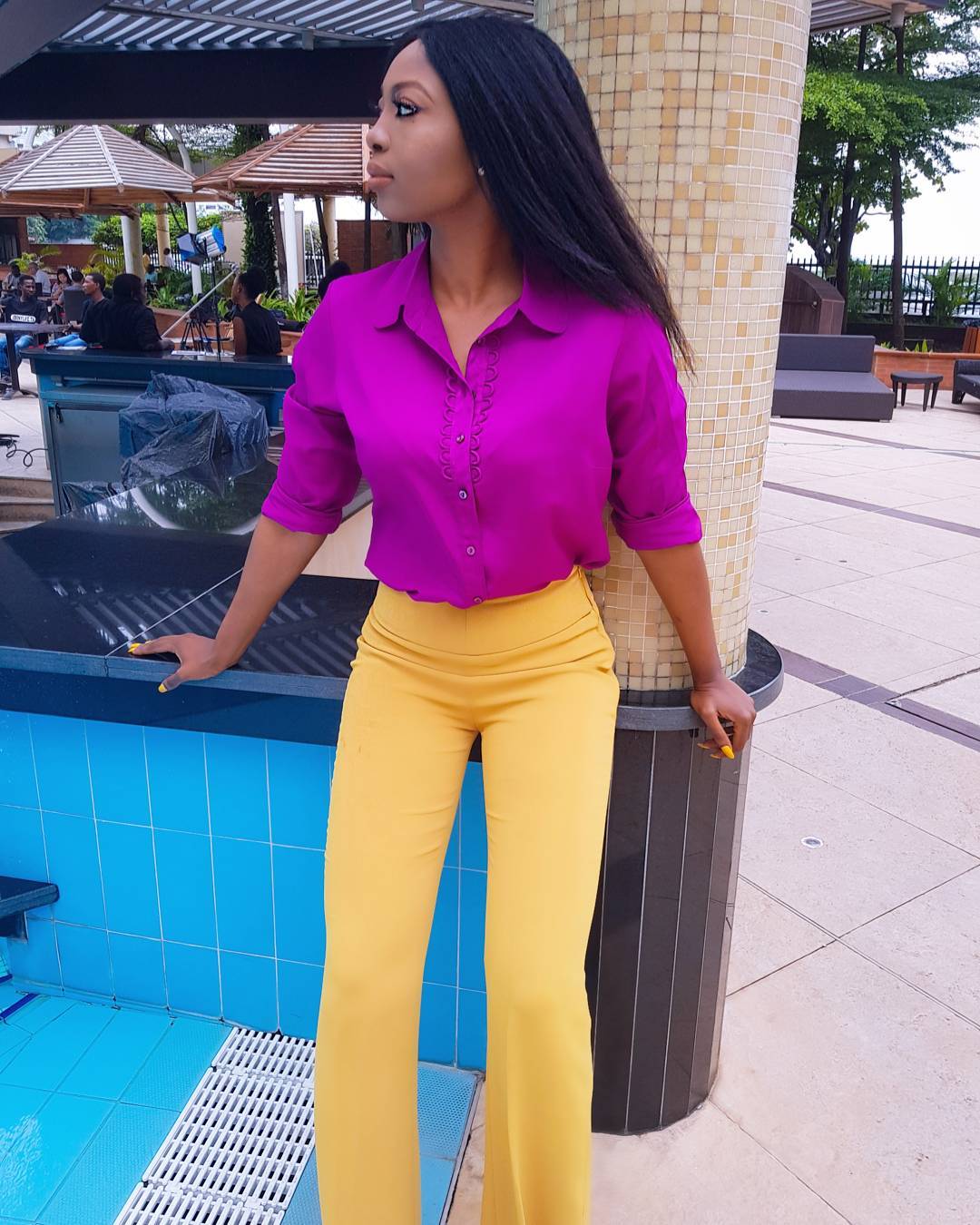 Instagram
7. Red & blue
Instagram
8. Soft pink & touches of brown
Photo unknown
[otw_shortcode_button href="https://twitter.com/fashionpolicing" size="medium" icon_position="left" shape="round" target="_blank"]Follow us on Twitter![/otw_shortcode_button]