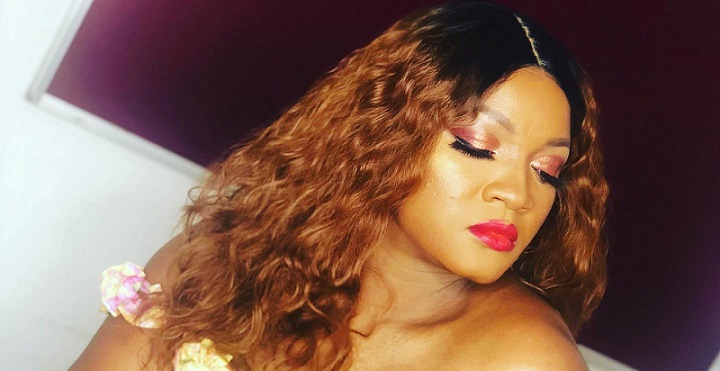 For a prolonged period of time, Omotola Jalade has been sticking to black hair and sometimes make a switch to brown color but it seems like everyone wants to break the hair color boundaries in 2019. Which means a good number of women are willing to try new things, go from conventional to unconventional because, in all honesty, there's no limit when it comes to beauty.
Omotola Jalade wanted to be seen in green as she stepped out last Sunday. And it's safe to say every head turned to admire the actress wherever she made her entrance. Opting for a color-combo ensemble, Omotolal's get up comprised of a green animal prints skirt, black top and matching ankle strap heels, and a bunch of colorful bead necklace adorning her neck. But what really caught our eye was her dark green locks.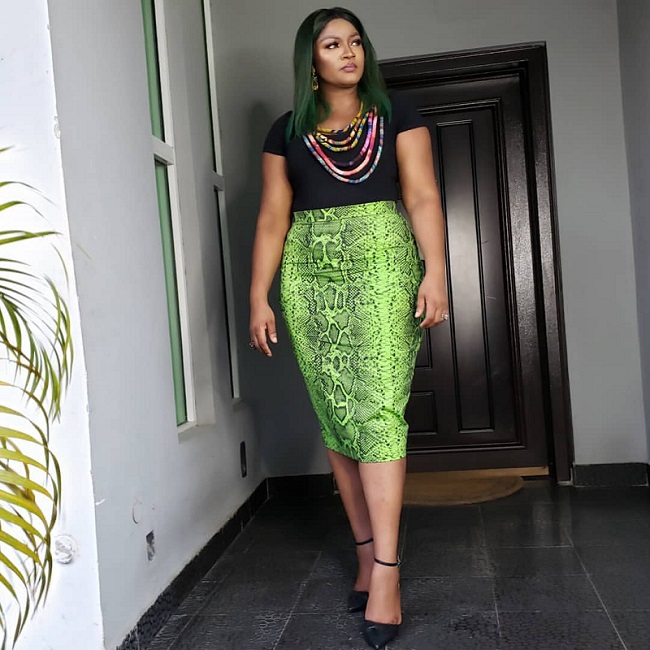 Photo: @realomosexy
The actress went for a shoulder-grazing bob hairstyle with the unexpected color, teamed with drop earrings to create a show-stopping aesthetic — the perfect inspiration for anyone nervous about going green. Omotola also completed the look with dark brown eyeshadow, which she couldn't seize an opportunity to acknowledge her makeup artist. "Its @bare2beauty 's fault. 🤪," she wrote. 
If you want to jump in the trend, here's our best round-up of other exciting hairs colors to try right now, as well as the tutorial on our homepage.