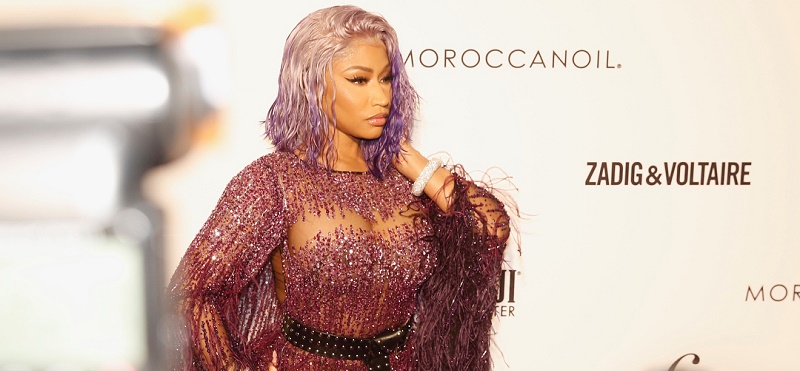 If there's one thing to know about Nicki Minaj is that when it comes to fashion, she's a style star in her own right, or at least she can easily go from sultry looks to modesty but with touches of attention. However, the singer was at the Fashion Media Awards last night and she came to slay us all in a head-turning, sparkling purple gown that also came with lavishly fringed detailing. And not only did she come to own the moment with the dress, her matching hairstyle was another talking point. Extra points indeed!
View this post on Instagram
It was all about a dose of glamour as she posed for the camera, and all eyes were running to and fro around the music superstar, who accessorized her look with an oversized waist belt and silver bangles.
View this post on Instagram
She also posed with runway model Winnie Harlow, who also donned a super sexy silvery dress.
View this post on Instagram
To say the least, the singer has outdone herself with this look.