Last night, All Africa Music Awards — the biggest night for African musicians and entertainers took place in Lagos, officially kicking off an extravagant awards season. 
Obviously, it was all about the unsung heroes, the amazing music from the great African talents, but of course, it was also massively about the red carpet dresses and who's wearing what. Women from the wonderful works of music donned their diamonds and finest frocks for the big night but leading the glamour was none other than Ghanaian actress and the red carpet hostess Nana Akua Addo.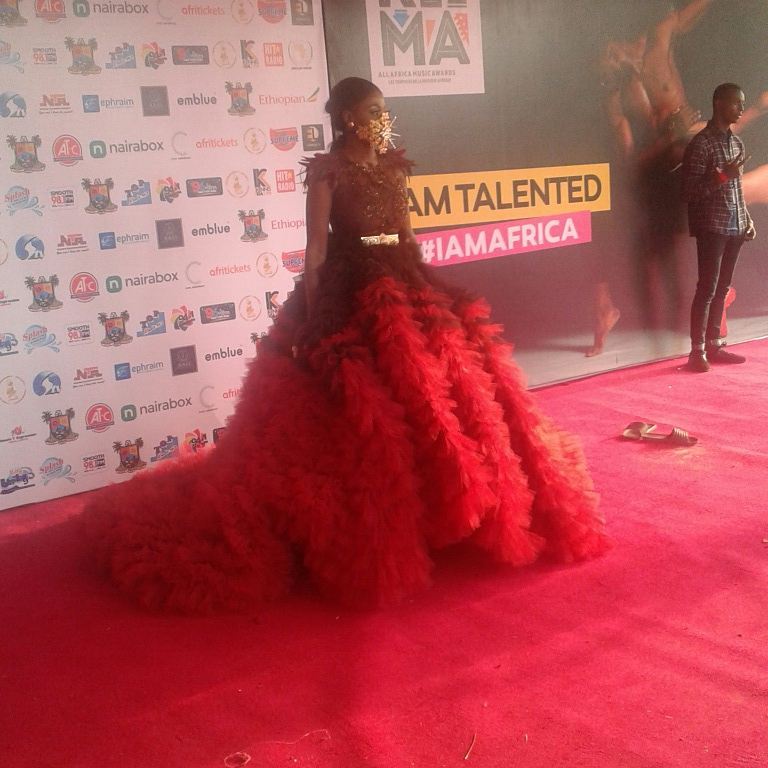 Instagram
As her usual glamorous self, Nana arrived the show dressed like royalty in a beautifully crafted feathery Rikato gown and we have to say we applaud the actress for rocking the look so effortlessly.
Keeping her style simple she wore the sleepless dress with minimal accouterments but added an eyewatering 24k gold Maison Margiela face jewelry overall making the dress center of attention.
At this point, red carpet fashion is clearly what Addo does best because this isn't her first time making such a sartorial impression and we don't think she's slowing down anytime soon. Scroll down to see the beautiful dress from front and back: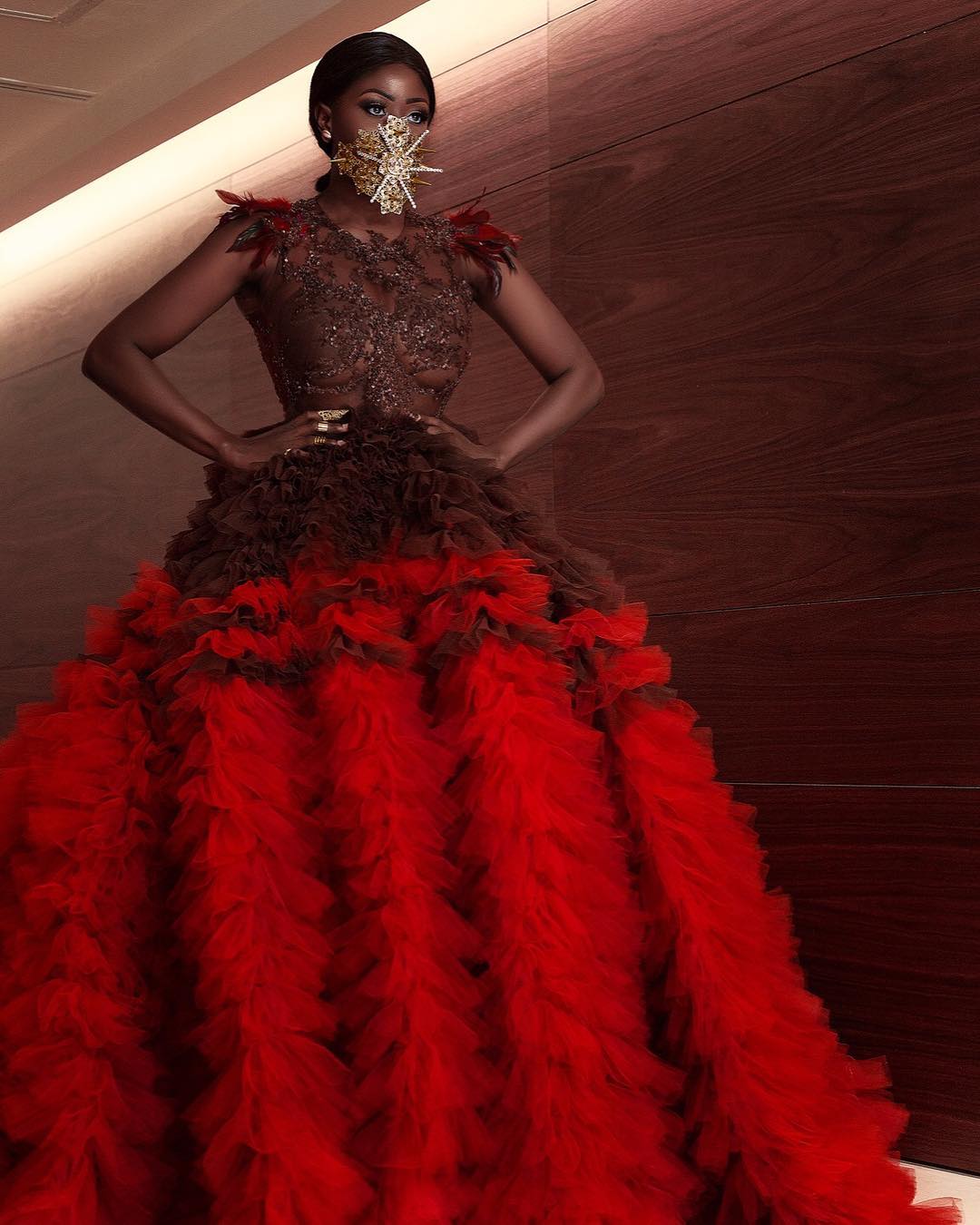 Instagram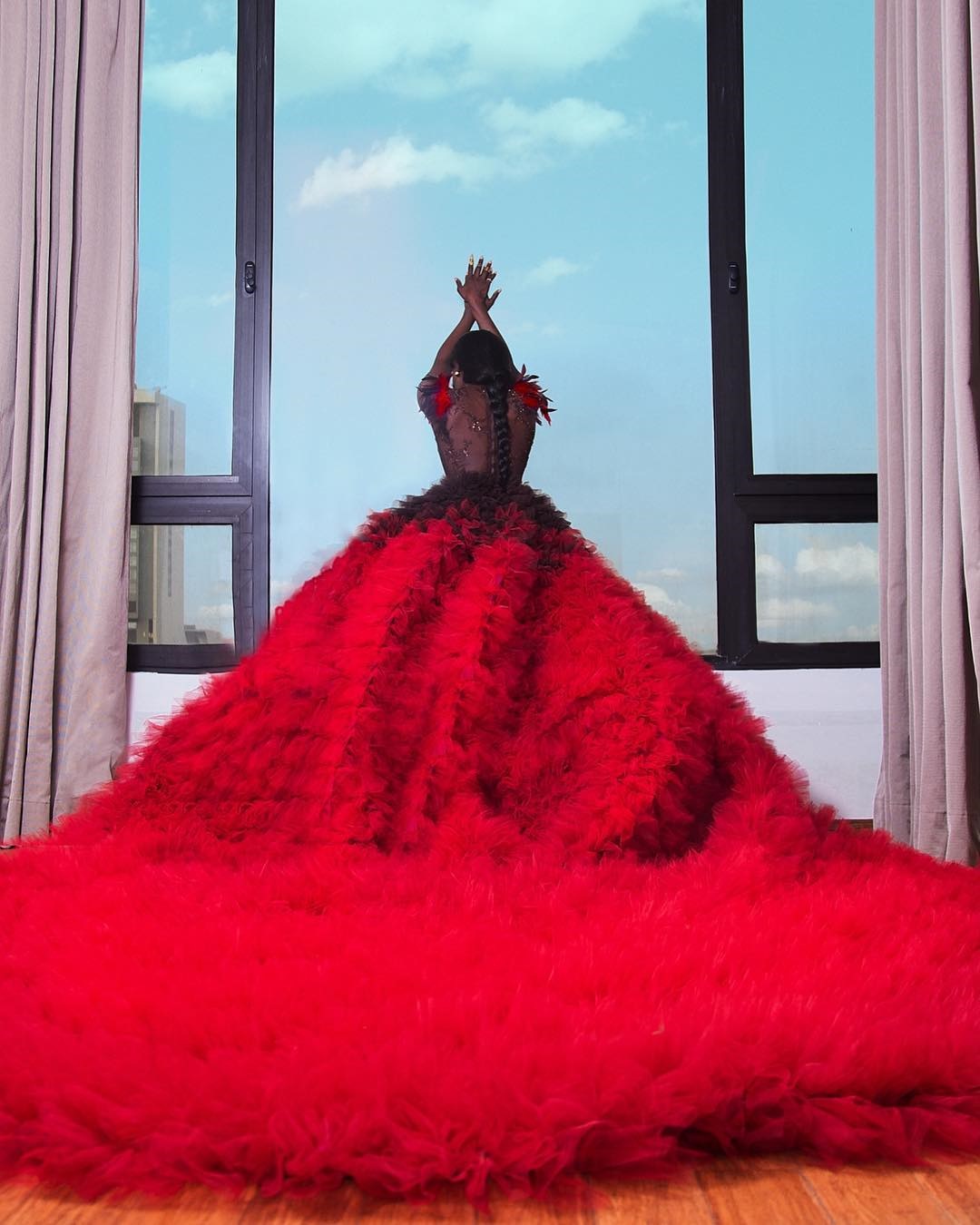 Instagram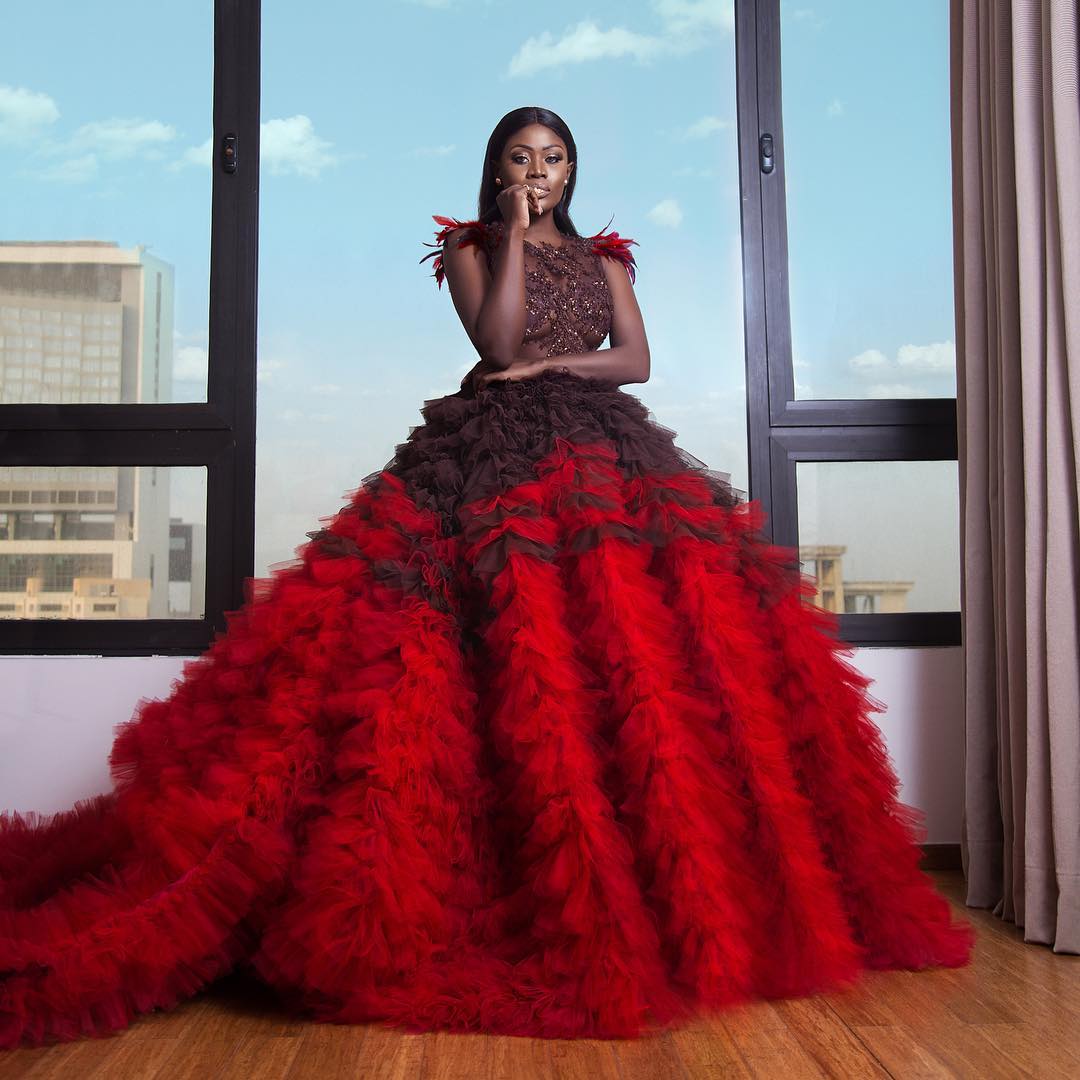 Instagram
Stunning!