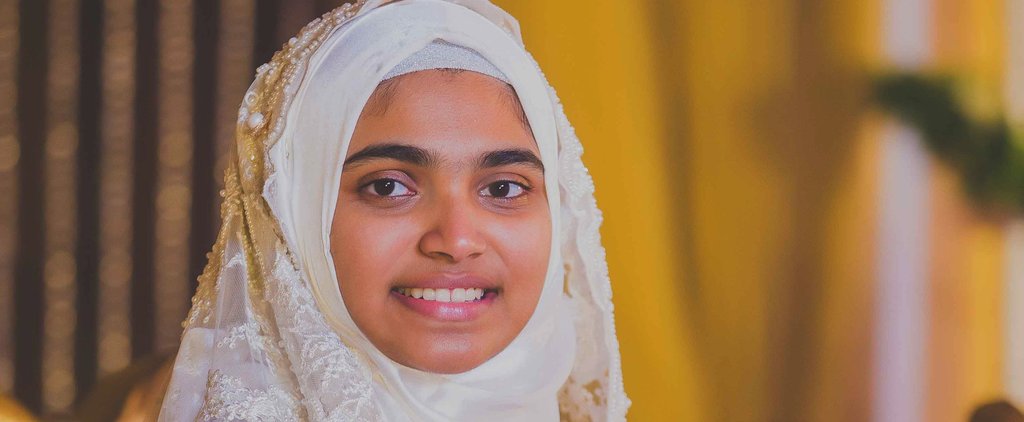 The wedding day is a very special occasion in a lifetime, and for most women, there's no better way to look your best without a dreamy wedding gown, sparkling accessories and a flawless makeup to add the perfect finishing touches. A new bride, Tasnim Jara knew about all these but on her big day, the reverse was the case. She decided to wear no makeup, forgo a new gown, and even pieces of jewelry was a real no-no for her and that's because Jara was determined "to prove a powerful point about the way women get pressured by societal beauty standards," according to the report.
In her Facebook post which was first found by PopSugar Beauty, Jara who is the president of Aroggo, an NGO in Bangladesh that provides medical help for the needy explained that, following the perception that Muslim women often wear stacks of gold jewelry and heavy makeup on their wedding day, people usually measure your financial status based on your wedding day appearance.
"I was troubled by the singular image of a bride that our society has — with tons of makeup, a weighty dress and mounds of jewelry weighing her down," she wrote. "I have hardly attended any wedding where I didn't overhear people gossiping: 'Is the bride pretty enough?' 'How much gold does she have on?'" Jara continued, "Growing up listening to these questions, a bride feels pressured to look for the best makeup artist in town, pays a hefty amount in time, money, and energy, and ends up looking nothing like herself."
To further proof how the society misinterprets the true beauty standards, Jara also revealed her family members were reluctant to have a photograph with her after going makeup free with no pieces of jewelry like a regular bride. Although she's not against women wearing whatever they want, Jara believed that beauty enhancement should not be the core focus. "I feel that we need to change this mindset. A girl should not need a whitening lotion, a gold necklace, or an expensive sari to be accepted as a bride or to make her feel confident," she wrote. "When society forces her to doll up and look like a different person, it gives a message that the authentic look of a girl isn't good enough for her own wedding."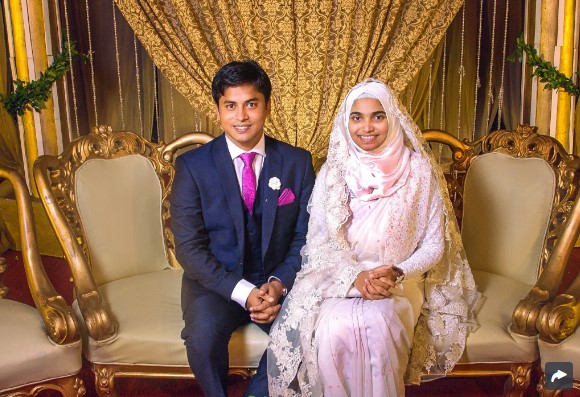 Photo via popsugar
For her wedding, Jara did not wear a new bridal gown but instead, a hand-me-down sari from her grandmother. According to her, "People may call it simple, but it was very special to me, for what I believe in and what it means to me." And she was very grateful to her husband for his support. "Special shoutout to this person beside me, Khaled, who has not only supported me unconditionally but also beamed at me with so much pride for taking a stance against the stereotypes," Jara said.
[otw_shortcode_button href="https://twitter.com/fashionpolicing" size="medium" icon_position="left" shape="round" target="_blank"]Follow us on Twitter![/otw_shortcode_button]