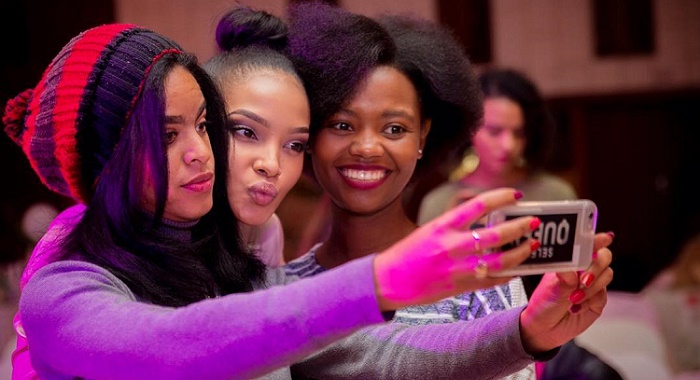 There's a reason Instagram is known to be one of the largest hubs of fashion on the internet. Considering the high volume of celebrities, models, style stars, and Insta-famous slay queens posting up their best looks on the regular, it's always guaranteed that we'd encounter boundless of outfit styles. Be it color, silhouette or accessories, there's always the cream of the crop, the hottest, and one look at these outfits you're convinced there are worth investing in and are the talk of the moment, thereby leaving you with a shopping list longer than you ever anticipated. So now, we'll let you take a wild guess — what's 2017 most Instagrammed fashion trends from across the world?
If you say it's your favorite skinny jeans or some printed wrap dress from your country, you may be wrong. But thanks to Long Tall Sally's latest study, we can now have a clear insight or keep track of the world's fashion obsessions. In the study, off the shoulder silhouette ruled in Nigeria, as well as logo tees in the USA, while metallic shoes were the most obsessed trend in the UK, here, the complete list of the most Instagrammed fashion trends this year 
Oversized Sleeves:
Country: South Korea — 15.6k post.
Millennial Pink:
Country: Thailand — 15.4k post
Beret:
Country: Japan — 3.3k posts
Belted coats:
Country: Italy — 7.7k post
Puffer coats:
Country: Sweden — 2.4k posts
Camo Prints:
Faux Fur Colored Coats:
Country: USA (East Coast) — 4.9k posts.
Stripes:
Country: Georgia — 2.8k
White Tees:
Country: France — 6.2k posts.
Cropped Pants:
Country: Australia — 6.9k posts.
Voluminous Skirts:
Country: Senegal — 6.2k posts.
Metallic Shoes:
Country: UK — 6.3k posts.
Straw Bags:
Country: Spain — 7.8k posts.
Embellished Clutches:
Country: UAE — 5k posts.
Logo Tees:
Country: USA (West Coast) — 9.3k posts.
Off the Shoulder: